Jeff Lynne's ELO Lights Up the Garden: 2018 Review
by Greg Brodsky
Jeff Lynne doesn't do much talking at his concerts, beyond the occasional "thank you" and offering a cheerful "thumbs up" to the audience. But at New York's Madison Square Garden on Tuesday night (August 21, 2018), the first of two sold-out dates here for Jeff Lynne's ELO, the star said something pretty impactful. "It's been 40 years since we last played here." (We looked it up: the Electric Light Orchestra performed at the Garden on September 15, 1978. Eleven of the songs that night were also performed on this occasion.)
It wasn't as if Lynne – a masterful writer of pop songs – had been idle for those four decades. However, he had pretty much stopped making new music for the group he's most certainly association with, the Electric Light Orchestra. For the most part, the band had remained dormant while he did a very occasional solo album and any number of productions, most notably for Tom Petty, the Beatles and George Harrison.
And then, of course, he was busy with the supergroup of all supergroups, the Traveling Wilburys, whose debut album – there were only two – was released in 1988. (That's three decades ago; we did the math.)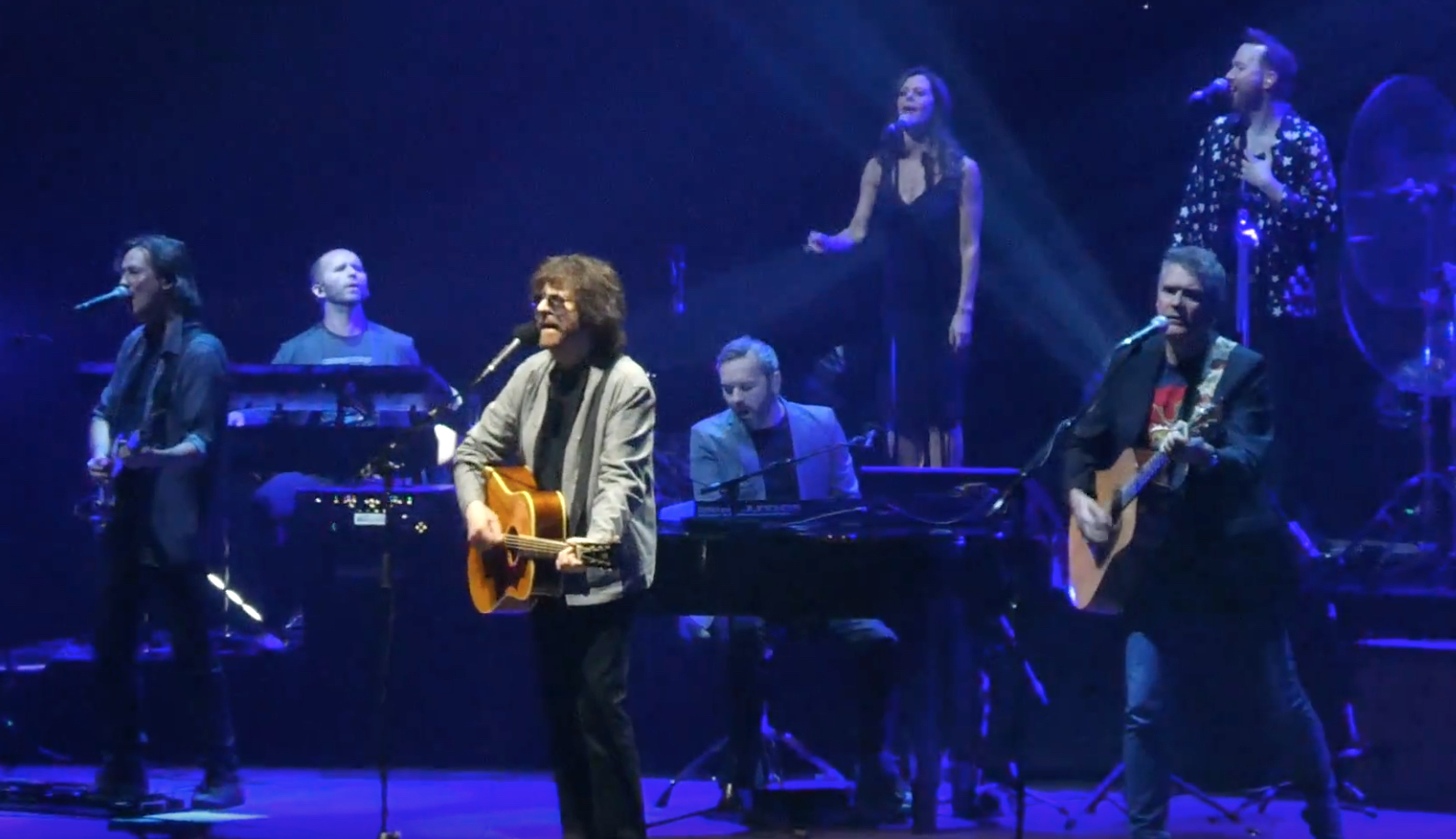 So there was Lynne and his 11-piece orchestra offering most of ELO's biggest hits to an audience, the vast majority of whom had never seen him perform in person. ELO hadn't done a U.S. tour since the Time tour in 1981. Imagine that. This 12-date tour, which ended this week, will be followed by 25 shows in Europe and the U.K. and then it's anyone's guess when the Maestro will return.
[When Lynne tours, tickets are available here and here.]
When fans on various Facebook groups devoted to Lynne saw the setlist of the U.S. tour's August 2 opener in Oakland, Calif., many griped about the choices – Hey, it's the internet, why not! – wondering why he hadn't chosen this favorite from Eldorado or that LP cut from Out of the Blue. But other than when the rejuvenated Lynne did seven total concerts in 2015-2016 solely in Los Angeles and New York (at vastly smaller venues), no one stateside had heard Lynne play anything in decades. There's an old adage: play the hits. And so he did.
The evening's 19 songs included all of the classic rock crowd pleasers: "Evil Woman," "Telephone Line," "Don't Bring Me Down" and "Sweet Talkin' Woman," among them. (See below for the complete setlist.)
There were individual moments within several songs that really stood out. Melanie Lewis-McDonald sang the operatic parts beautifully on the aptly titled "Rockaria." The keyboards on "Can't Get it Out of My Head" by Marcus Byrne and Jo Webb were standouts. For "10538 Overture," Lynne, his musical director Mike Stevens, lead guitarist Milton McDonald and guitarist Iain Hornal were up front, together, for the closing jam.
Watch them perform "10538 Overture" on the following night
Violinist Rosie Langley took center stage to lead the way on "Livin' Thing."
And on "Mr. Blue Sky," the evening's final pre-encore song, Lynne himself gave us chills with the "Mr. Blue, you did it right" part.
Mid-set, when they performed the Wilburys' best known song, "Handle With Care," no doubt many in the audience's thoughts went to the now-three departed members of the group: George Harrison, Roy Orbison and Tom Petty.
Watch crowd-pleaser "Don't Bring Me Down" (clip from the next evening)
As is customary, the evening ended with the Electric Light Orchestra's version of Chuck Berry's "Roll Over Beethoven."
Thanks, Maestro! Hope to see you again before long.
Jeff Lynne's ELO, August 21, 2018, Madison Square Garden, New York, Setlist
Standin' in the Rain
Evil Woman
All Over the World
Showdown
Do Ya
When I Was a Boy
Livin' Thing
Handle With Care
Rockaria!
Can't Get it Out of My Head
10538 Overture
Shine a Little Love
Wild West Hero
Sweet Talkin' Woman
Telephone Line
Don't Bring Me Down
Turn to Stone
Mr. Blue Sky
Encore
Roll Over Beethoven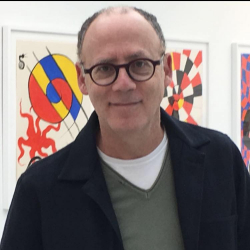 Latest posts by Greg Brodsky
(see all)