Last February, Omnivore Recordings released singer-songwriter JD Souther's three efforts for Asylum Records on CD, remastered with bonus tracks and new liner notes informed by interviews with Souther. On September 21, Omnivore will release the trio of albums—John David Souther, Black Rose and Home by Dawn —on high-quality vinyl. All three have been cut from the original analog masters by Kevin Gray at Cohearent, overseen by Souther and Omnivore's Cheryl Pawelski and pressed at RTI on 180-gram vinyl.
The vinyl versions are available for pre-order here. The CD editions are available via the links below.
These new reissues also feature updated art on the Black Rose album—no longer featuring the artist name and title, as was originally intended. In every other way, they are presented as they were originally released.
Before he was co-writing #1 Eagles hits like "Best of My Love," "New Kid in Town" and "Heartache Tonight" with Glenn Frey and Don Henley, Souther formed Longbranch Pennywhistle with Frey when they were roommates. Their downstairs neighbor was Jackson Browne, who took Souther to audition for his boss, David Geffen, who'd recently formed the Asylum Records label. After hearing two songs, Geffen told Souther to "go make a record."
Related: Peter Asher on producing Linda Ronstadt and more
John David Souther arrived in 1971. Co-produced by Souther and Fred Catero (who had recently finished Santana's Abraxas), John David Souther featured 10 originals, many of which would be covered by artists like Bonnie Raitt ("Run Like a Thief") and s the Eagles, who released "How Long" as the first single from their 2007 comeback and multi-platinum smash, Long Road Out of Eden.
JD Souther is on tour this year. Tickets are available here and here.
After his debut, Souther worked with Chris Hillman (Byrds, Flying Burrito Brothers) and Richie Furay (Buffalo Springfield, Poco) in the short-lived Souther/Hillman/Furay Band. Five years after John David Souther, Black Rose appeared. Helmed by Peter Asher, the album included appearances by Lowell George (Little Feat), Joe Walsh, Waddy Wachtel, Jim Keltner, Andrew Gold, Russ Kunkel, Donald Byrd and Stanley Clarke—with David Crosby, Art Garfunkel, Don Henley and Glenn Frey adding their voices. Linda Ronstadt had previously recorded "Faithless Love" on her Heart Like a Wheel album, and would tackle "Simple Man, Simple Dream" in 1977. (For the record, Ronstadt has recorded 10 Souther tracks, a relationship that began with his production on her 1973 album Don't Cry Now, also named for a Souther composition.)
"Black Rose was an ambitious undertaking, and it took a long time," Souther states in the liners. "I wanted to use all the musical influences I had, and I really had to dig deep. But when we were finished, I was almost as pleased with it as if it had sold a million copies. Almost."
After hitting the Top 10 twice with "You're Only Lonely" and his duet with James Taylor, "Her Town Too," Souther released his only 1980s album, Home by Dawn, produced by David Malloy (Eddie Rabbitt, Kenny Rogers, Reba McEntire).
Home by Dawn emerged at the beginning of the new wave of country music. In fact, legendary producer/engineer, and David's father, Jim Malloy (Townes Van Zandt, Eddy Arnold, Sammi Smith), told Souther, "You were about 15 minutes ahead of your time!" That timing was confirmed when Dixie Chicks covered "I'll Take Care of You" on their Wide Open Spaces.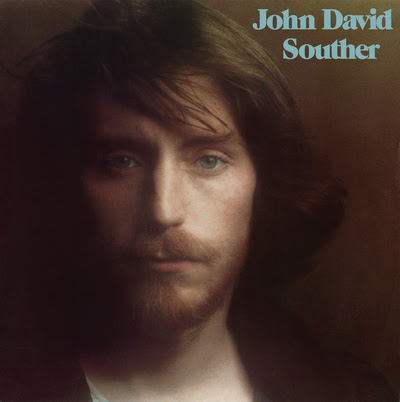 John David Souther Track Listing
Side One:
1. The Fast One
2. Run Like A Thief
3. Jesus In 3/4 Time
4. Kite Woman
5. Some People Call It Music
Side Two:
1. White Wing
2. It's The Same
3. How Long
4. Out To Sea
5. Lullaby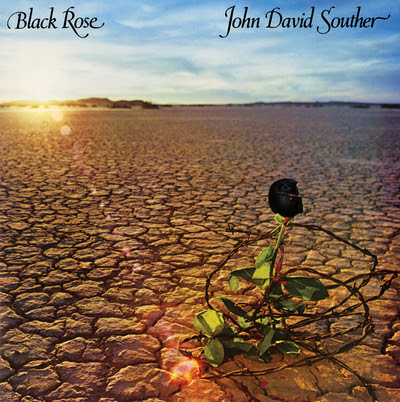 Black Rose Track Listing
Side One:
1. Banging My Head Against The Moon
2. If You Have Crying Eyes
3. Your Turn Now
4. Faithless Love
5. Baby Come Home
Side Two:
1. Simple Man, Simple Dream
2. Silver Blue
3. Midnight Prowl
4. Doors Swing Open
5. Black Rose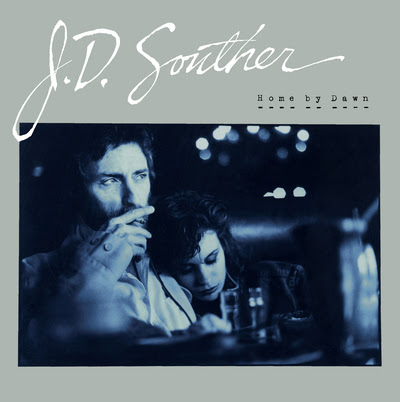 Home By Dawn Track Listing
Side One:
1. Home By Dawn
2. Go Ahead And Rain
3. Say You Will
4. I'll Take Care
5. All For You
Side Two
1. Night
2. Don't Know What I'm Gonna Do
3. Bad News
4. All I Want
Listen to JD Souther's version of "How Long"

Latest posts by Best Classic Bands Staff
(see all)