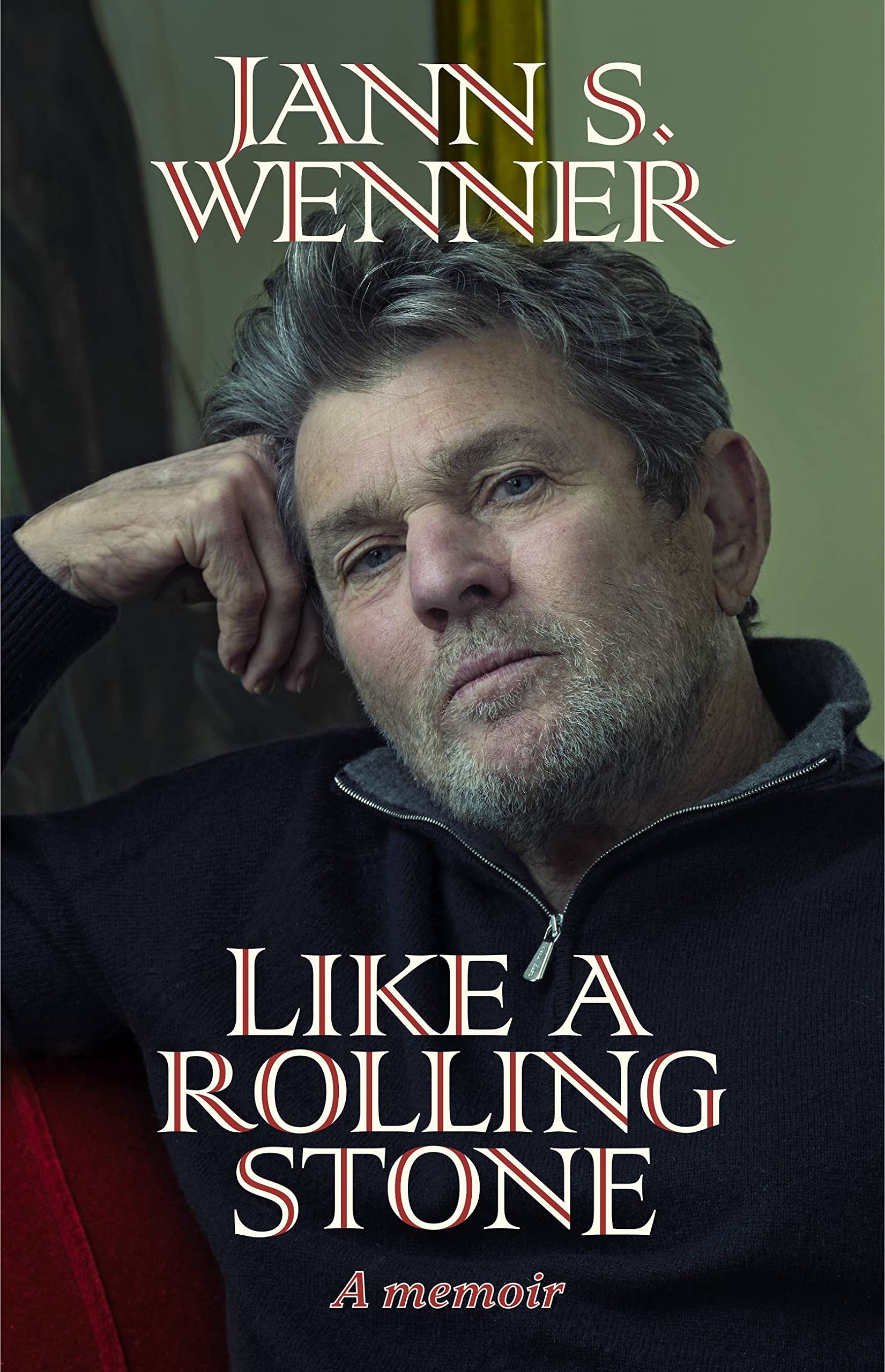 There was a time for many members of the rock and roll generation when they eagerly awaited a new issue of Rolling Stone, every two weeks, to read interviews with and album reviews of their favorite recording artists. The publication also made household names of such writers as Hunter S. Thompson, Cameron Crowe and Ben Fong-Torres. Now, Jann Wenner, the magazine's founder, co-editor, and publisher, has written his memoir. Like a Rolling Stone: A Memoir arrives Sept. 13, 2022, via Little, Brown and Company.
From the June announcement: Wenner has been called by his peers "the greatest editor of his generation." His deeply personal memoir vividly describes and brings you inside the music, the politics, and the lifestyle of a generation, an epoch of cultural change that swept America and beyond. Wenner takes us into the life and work of Bob Dylan, John Lennon, Mick Jagger, Bono, and Bruce Springsteen, to name a few. He was instrumental in the careers of Hunter S. Thompson, Tom Wolfe, and Annie Leibovitz. His journey took him to the Oval Office with his legendary interviews with Bill Clinton and Barack Obama. From Jerry Garcia to the Dalai Lama, Aretha Franklin to Greta Thunberg, the people Wenner chose to be seen and heard in the pages of Rolling Stone tried to change American culture, values, and morality.
Wenner was the subject of a 2017 biography, Sticky Fingers: The Life and Times of Jann Wenner and Rolling Stone Magazine. A reviewer for Best Classic Bands described it as "an ambitious, dishy, well-written biography, with a backstory worthy of its subject. While not an authorized biography, it was produced with Wenner's cooperation, but he has been quite vocal about his dissatisfaction with the completed book.
"It's easy to understand why. The Jann Wenner who barrels his way through Sticky Fingers is a mercurial, impulsive, drugged-out, social-climbing (or, to be less charitable, starfucking) genius/savant."
Wenner was born in New York City and raised in San Francisco and Marin County. He founded Rolling Stone in 1967. Over the ensuing decades, Rolling Stone was instrumental in launching the careers of many groundbreaking journalists and photographers. Wenner also founded and published Outside, US Weekly, Family Life, and Men's Journal. Wenner is a member of the Rock and Roll Hall of Fame, which he co-founded, and the youngest inductee in the American Society of Magazine Editor's Hall of Fame. He turned 75 on Jan. 7, 2022.
Watch Atlantic Records' co-founder Ahmet Ertgun and Mick Jagger induct Jann Wenner into the Rock Hall

Latest posts by Best Classic Bands Staff
(see all)