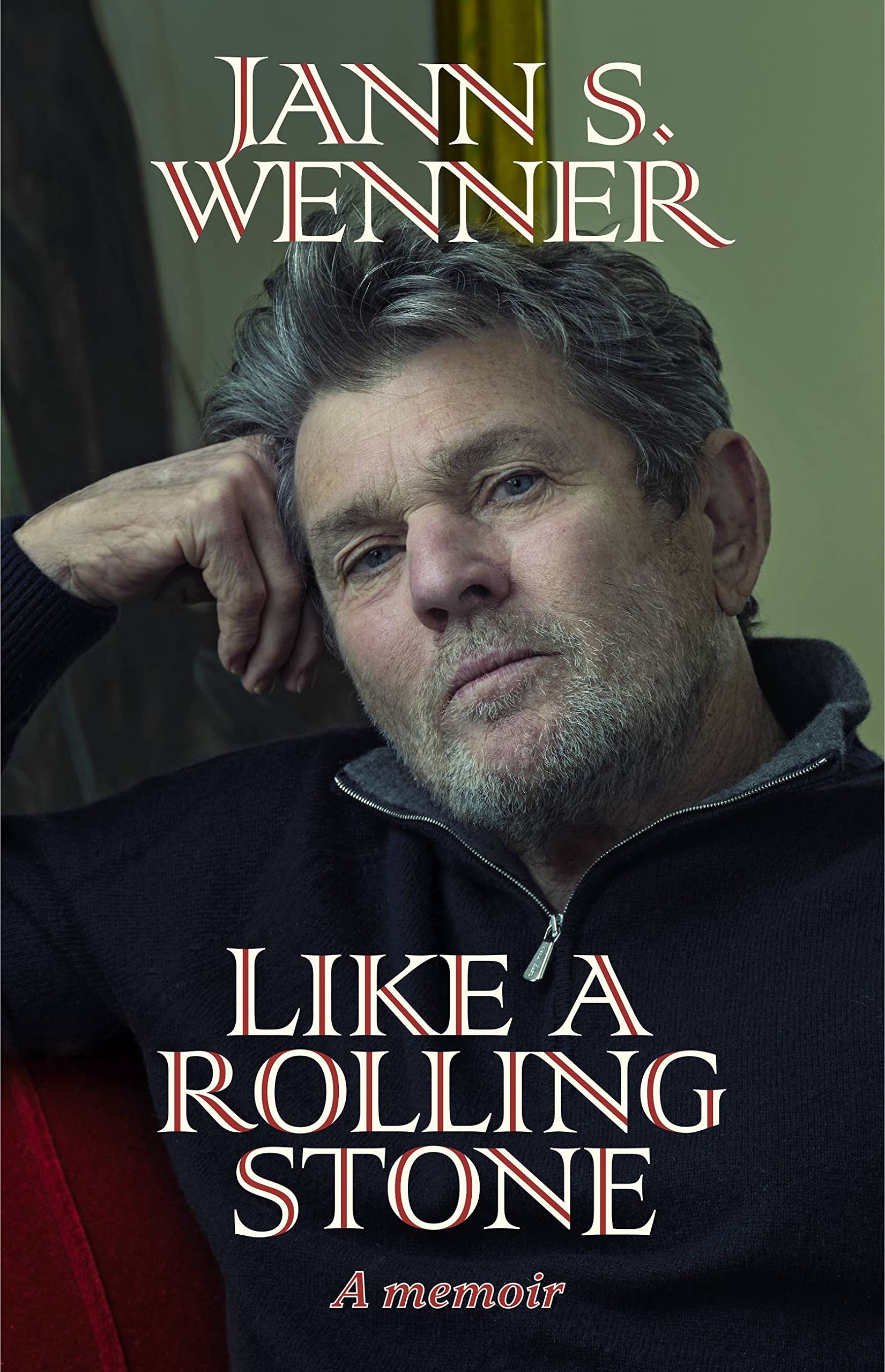 There was a time for many members of the rock and roll generation when they eagerly awaited a new issue of Rolling Stone, every two weeks, to read interviews with and album reviews of their favorite recording artists. The publication also made household names of such writers as Hunter S. Thompson, Cameron Crowe and Ben Fong-Torres. Now, Jann Wenner, the magazine's co-founder, co-editor and publisher, has written his memoir. Like a Rolling Stone: A Memoir arrived Sept. 13, 2022, via Little, Brown and Company.
An excerpt appeared in the Aug.-Sept. issue of AARP Magazine. In it, Wenner recalls various get-togethers with Pete Townshend, Bruce Springsteen, David Bowie, Mick Jagger and more. The first time he met Jagger was in 1968. "I sat at the mixing board between Glyn [Johns] and Mick," he recalls, "and suddenly out of this supersonic sound system came 'Street Fighting Man.' They played it again and again as they mixed it, stunning on first listen, absolutely incredible as the song became more familiar. Then Mick stopped the mixing and told me he had finished one more, and would I like to hear it? It was 'Sympathy for the Devil.'"
Wenner has remained close with Townshend for decades. One night after The Who played the Fillmore, the pair met at Wenner's home. "We mostly talked about the history of The Who and their future. Pete said, 'We have been talking about doing an opera called Deaf, Dumb and Blind Boy, and the hero is played by The Who. We want to create the feeling that when you listen to the music you can actually become aware of the boy. He sees things as vibrations, which we translate as music.' Pete told me later that this was the first time he had articulated the concept for Tommy."
The publisher describes a meeting with Dylan in the '60s at a New York hotel. "Do you think you've played any role in the change of popular music in the last four years?" Dylan's replay was brief. "I hope not."
"Well, a lot of people say you have."
"Well, you know, I'm not one to argue," said Dylan. "I don't want to make anyone worry about it, but boy, if I could ease someone's mind, I'd be the first one to do it. I want to lighten every load. Straighten out every burden. I don't want anybody to be hung up… especially over me or anything I do."
From the book's June announcement: Wenner has been called by his peers "the greatest editor of his generation." His deeply personal memoir vividly describes and brings you inside the music, the politics, and the lifestyle of a generation, an epoch of cultural change that swept America and beyond. Wenner was instrumental in the careers of Hunter S. Thompson, Tom Wolfe and Annie Leibovitz. His journey took him to the Oval Office with his legendary interviews with Bill Clinton and Barack Obama. From Jerry Garcia to the Dalai Lama, Aretha Franklin to Greta Thunberg, the people Wenner chose to be seen and heard in the pages of Rolling Stone tried to change American culture, values and morality.
Springsteen will interview Wenner at New York's 92NY on Sept. 13 at 7 p.m. Though in-person tickets are sold-out, it will be live streamed. Click here for details and to purchase tickets.
Wenner sold his remaining ownership in the magazine in 2017. His son, Gus Wenner, is its CEO. Jann Wenner's role became marginalized and soon he was out. Earlier this year, Gus said the magazine and its mostly digital readership had its most profitable year "in two decades." In an extensive interview with The New York Times' Maureen Dowd, published on Sept. 10, Jann Wenner acknowledged, "I don't read Rolling Stone that much. It's about people I'm not personally interested in. I don't really care for K-pop. I don't really know who Cardi B is."
Wenner was the subject of a 2017 biography, Sticky Fingers: The Life and Times of Jann Wenner and Rolling Stone Magazine. A reviewer for Best Classic Bands described it as "an ambitious, dishy, well-written biography, with a backstory worthy of its subject. While not an authorized biography, it was produced with Wenner's cooperation, but he has been quite vocal about his dissatisfaction with the completed book.
"It's easy to understand why. The Jann Wenner who barrels his way through Sticky Fingers is a mercurial, impulsive, drugged-out, social-climbing (or, to be less charitable, starfucking) genius/savant."
Wenner was born in New York City and raised in San Francisco and Marin County. He founded Rolling Stone in 1967. Over the ensuing decades, Rolling Stone was instrumental in launching the careers of many groundbreaking journalists and photographers. Wenner also founded and published Outside, US Weekly, Family Life, and Men's Journal. Wenner is a member of the Rock and Roll Hall of Fame, which he co-founded, and the youngest inductee in the American Society of Magazine Editors Hall of Fame. He turned 75 on Jan. 7, 2022.
Watch Atlantic Records' co-founder Ahmet Ertegun and Mick Jagger induct Jann Wenner into the Rock Hall

Latest posts by Best Classic Bands Staff
(see all)