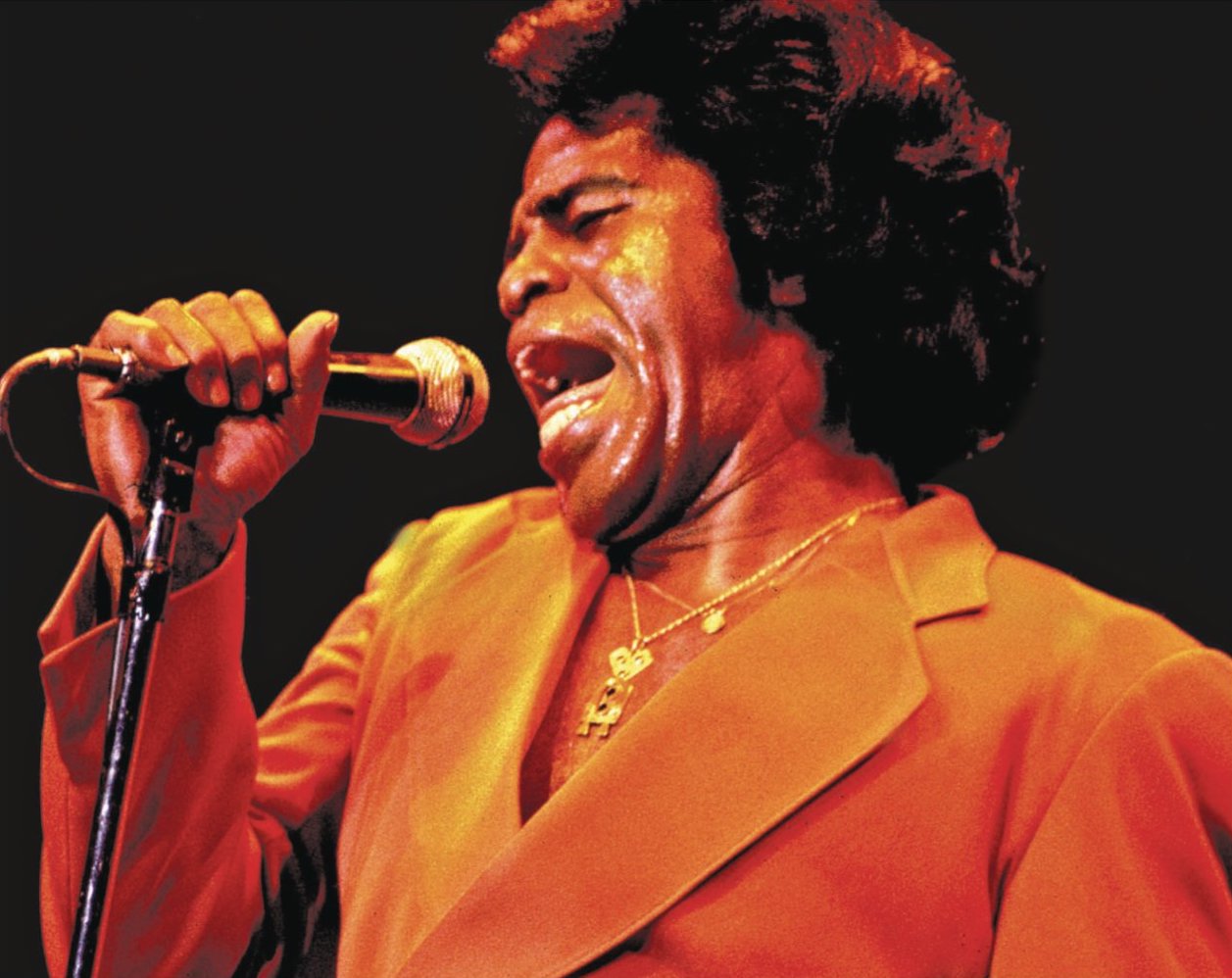 He was so closely identified with soul music in the '60s and '70s that he required not one, but two, related nicknames. Take your pick: the "Godfather of Soul" or "Soul Brother No. 1." Either one capably describes the music and style of James Brown, who first appeared on the R&B or Soul singles chart in 1956 as the 22-year-old leader of James Brown and the Famous Flames with "Please Please Please." His final entry took place more than four decades later, in 1998, as a 65-year-old with "Funk on Ah Roll."
And in between were some of the most clever song titles delivered by Brown's imagination, a keen observer of the times who actually helped define the times. Songs like 1966's "It's a Man's Man's Man's World." And 1968's "Say It Loud—I'm Black and I'm Proud." But there was also "Get Up (I Feel Like Being a) Sex Machine" from 1970. And 1973's "I Got Ants in My Pants."
By the late '50s, Brown, born in South Carolina on May 3, 1933, and then raised in Augusta, Ga., was becoming a regular fixture on the U.S. R&B singles chart, earning a #1 hit with his own composition, "Try Me," recorded with the Famous Flames. By the early '60s, he had earned another six Top 10 R&B hits, many of which he wrote. There was just modest success, though, on the pop chart.
That all changed in 1965 with the release of "Papa's Got a Brand New Bag," written and produced by the now 31-year-old. The single debuted on the pop chart at #83 that July 17. One week later, it jumped to #42. On Sept. 11, it reached #6 on the Record World chart [it peaked at #8 on Billboard] and also became his second #1 R&B hit.
By then, Brown's omnipresent dance moves were as big a part of his act as the familiar screams on his recordings and stage shows. (For a classic example of same, stream the 1964 concert film The T.A.M.I. Show, in which Brown offers his full routine, trademark cape and all.)
The follow-up, "I Got You (I Feel Good)," released that October, was also embraced by radio. The song, perhaps Brown's signature tune, stands as his highest-charting pop hit, reaching #3 there, and #1 R&B. When he offers "When I hold you in my arms," his vocals don't so much sing that final word as much as they scream it, holding it for just the right emphasis.
Watch Brown perform both songs as a brief medley on The Ed Sullivan Show on May 1, 1966
A new year brought a very different sound. "It's a Man's Man's Man's World," credited to Brown and his one-time girlfriend, Betty Jean Newsome, featured the entertainer ruminating on the difference between the sexes.
The recording, whose title was a play on the 1963 comedy film It's a Mad, Mad, Mad, Mad World, features a brilliant use of an orchestra as the strings mesh beautifully with Brown's commanding vocal and occasional screams.
But it wouldn't be nothing, nothing
Not one little thing
Without a woman or a girl
The song rose quickly up the R&B chart and gave Brown another #1 single on that format. Billboard had it reaching #8 on the Hot 100 [with Record World putting it as high as #3]. "It's a Man's Man's Man's World" remained a fixture of Brown's live set for the rest of his career.
Watch his stunning, extended performance of the song that year at The L'Olympia in Paris, that same year
The year 1967 would see Brown release more than half a dozen singles, though their song titles were pretty tame: they included "Kansas City" (a cover of the Leiber-Stoller classic), "Let Yourself Go" and "Cold Sweat," written with his bandleader, Alfred "Pee Wee" Ellis.
Brown issued at least eight more in 1968. The outrageously titled "Licking Stick—Licking Stick" with its proto-funky rhythm, was quickly embraced by both radio formats. A feature story in the Chicago Reader had fun analyzing the meaning of its lyrics, particularly this one:
Mama, come here quick
And bring me that licking stick
Despite its potential double entendre, the single screamed up the charts, well, lickity split, reaching #13 on pop and #1 R&B (Record World; #2 on Billboard) in just six weeks.
A few months later, Brown returned with one of his most significant songs. "Say It Loud—I'm Black and I'm Proud" has been described as an unofficial anthem of the civil rights era. The funk song, again written by Brown and his bandleader Ellis, was released in August 1968, less than five months after the assassination of Dr. Martin Luther King Jr.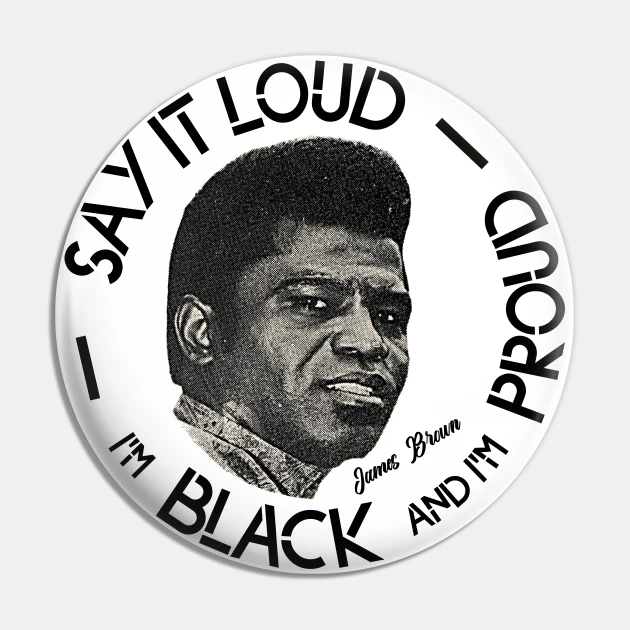 Its lyrics mirrored the Black Power movement.
Now we demand a chance to do things for ourselves
We're tired of beating our heads against the wall
And working for someone else
Look here, there's one thing more I got to say right here
Now, we're people, we like the birds and the bees
And we'd rather die on our feet than keep living on our knees
Brown's timing was perfect. The single returned him to the top of the R&B chart, where it stayed for six weeks, and earned him another Top 10 pop hit.
[He'll be the subject of a four-part documentary in 2023 with the working title, James Brown: Say It Loud, to posthumously commemorate his 90th birthday.]
A new year, 1969, meant many more releases. The creatively titled "I Don't Want Nobody to Give Me Nothing (Open Up the Door, I'll Get It Myself)" was peppered with plenty of "huh"s from "Soul Brother No. 1." It was joined that same year by no less than five singles with the word "popcorn" in their titles, inspired by the dance of the same name. Even while "The Popcorn" was still climbing the charts, King Records released "Mother Popcorn (You've Got to Have a Mother For Me)."
In March 1970, many members of Brown's longtime band left, due to financial disputes, and were replaced by a new collective, dubbed The J.B.'s. At their core were two brothers, William "Bootsy" Collins and Phelps "Catfish" Collins.
The reinvigoration led to two giant sides that year: the tour-de-force, "Get Up (I Feel Like Being a) Sex Machine," featuring its co-writer Bobby Byrd on backing vocals, and "Super Bad," where "bad," of course, meant "good." Both topped Record World's R&B chart.
One of Brown's most imaginative titles arrived in 1971 with "Hot Pants." (Its full name included the parenthetical "She Got to Use What She Got to Get What She Wants.") The song's lyrics referred to the shorty shorts that were a popular female garment at the time. [True story: My middle school classmate, Elaine R, was sent home to change into something less revealing when she showed up to class one morning.]
Hot pants, hey hot pants uh! Smokin'
Hot pants, smokin' that, hot pants
In the following years, Brown delivered plenty more R&B hits along with some modest pop crossovers. However, from the late '70s and into the early '80s, with Brown now well in his 40s and approaching 50, he was in a significant slump.
That changed in 1985 when Brown recorded a song written by Dan Hartman (formerly of the Edgar Winter Group) and Charlie Midnight.
"Living in America" was prominently featured in the holiday blockbuster film, Rocky IV. At #4, the single delivered Brown one of the highest charting pop hits of his career.
There would be several more Top 10 singles on the R&B chart but by the early '90s, radio was essentially finished with Brown. But what a legacy! He charted well over 100 songs on the R&B format, earning 17 #1s.
Brown died at age 73 on Christmas Day, 2006, of congestive heart failure. The "Godfather of Soul" or "Soul Brother No. 1." Take your pick.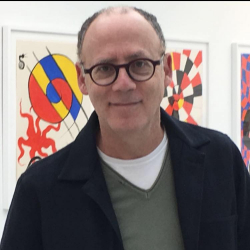 Latest posts by Greg Brodsky
(see all)