Great Classic Rock Trios: 10 Powerful Threesomes
by Russell Hall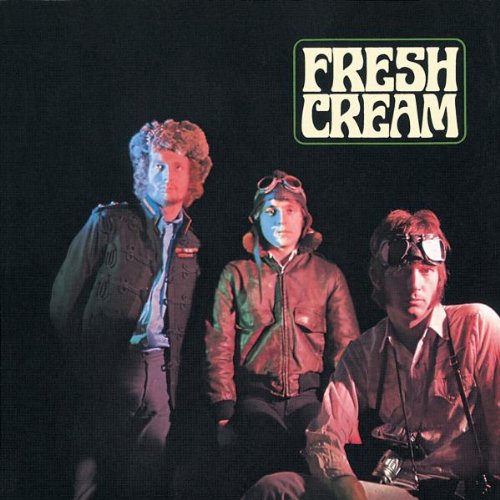 "When everyone is clicking, there's nothing more powerful than a three-piece band." That's the assessment of Joe Walsh, who made the observation during a recent chat with this author about a certain beloved trio he played with in the early '70s. Indeed, over the years, the notion of a three-piece band has found its way into several rock genres—from prog to punk to that most famous of three-man formats: the power trio. Remarkably, however, the number of three-piece ensembles that have found mainstream success is less than one might expect, at first blush. Below, we profile 10 classic rock trios that did achieve a perennial spot in music history.
ZZ Top
ZZ Top's run of nearly five decades with the same lineup is classic rock's equivalent of Joe DiMaggio's 56-game hitting streak—both are records unlikely to ever be broken. During that stretch, band members Billy Gibbons, Dusty Hill and Frank Beard crafted a remarkably consistent catalog of incendiary blues-rock combined with driving Texas boogie. Additionally, the trio doesn't get enough credit for the synthesized blues-rock sound it pioneered in the '80s, with songs such as "Legs" and "Sharp Dressed Man." Few bands have found more ways to extract new permutations from a fundamental style.
James Gang
For a time, it looked as though the James Gang was destined to carry the power-trio torch first fired up by Cream and the Jimi Hendrix Experience. Yer' Album, the band's 1969 debut, saw drummer Jim Fox, bassist Tom Kriss and guitarist-singer Joe Walsh establish a riff-driven sound that earned praise from the likes of Pete Townshend. With Dale Peters replacing Kriss, the trio went on to record two more classic LPs, Rides Again, and Thirds, before Walsh exited to launch his solo career. Thanks largely to Walsh's distinctive style, tracks like "Funk #49" and "Walk Away" rank among classic rock's most instantly recognizable songs. James Gang forged on for several years without Walsh, but nothing they produced afterwards matched the "thrill of the new" evident on those first three records.
Related: The rise of Joe Walsh
Blue Cheer
Blue Cheer underwent countless restructurings in personnel, but their late '60s groundbreaking work was generally forged as a trio. Emerging from San Francisco's psychedelic scene, founding members Dickie Peterson, Paul Whaley and Leigh Stephens helped create a template for the thunderous, primal sound later christened "heavy metal." Indeed, more than one rock historian has cited the band's volcanic 1968 cover of Eddie Cochran's "Summertime Blues" as heavy metal's ground zero. No less an expert than the Doors' Jim Morrison once described Blue Cheer as "the single most powerful band I've ever seen."
Rush
No other band has merged hard rock and prog as effectively as Rush has. Especially on their breakthrough 1976 album, 2112, the Canadian trio fused Geddy Lee's banshee wail, Neil Peart's propulsive drum work and Alex Lifeson's guitar versatility into a distinctive style that's served them well for decades. The band's progressive talents are on full display on 2112's epic title track, while shorter pieces such as "Tom Sawyer" and "Limelight" (both from the 1981 LP Moving Pictures) have become staples of classic rock radio. Critical assessments of Rush's catalog have been on an upward trajectory in recent years.
Related: The documentary for another Canadian power trio, Rush, has been released
Grand Funk Railroad
Few groups were more deserving of the "People's Band" designation than Grand Funk Railroad in their heyday. Dismissed by many critics, the Michigan-based trio—Mark Farner, Don Brewer and Mel Schacher—took their music straight to their fans, touring incessantly and releasing platinum-selling albums chock full of working-class slogans and blues-rock swagger. Even today, tracks like "Mean Mistreater" and "I'm Your Captain" evoke the communal spirit central to the band's appeal. Rechristening themselves "Grand Funk," the band later added a keyboardist and earned critical favor with their We're an American Band album, but for many fans, those early years remain particularly special.
The Police
Of all the major bands to emerge during the late '70s punk and new wave movement, the Police may well have been the most unique. While initially pegged to those genres, the gifted trio's musical ambitions quickly took them in directions far outside those narrow parameters. Buoyed by Andy Summers' intricate guitar arrangements and Stewart Copeland's polyrhythmic percussion, bassist-singer Sting proved to be one of the era's most polished, charismatic frontmen. Together, as demonstrated on songs such as "King of Pain" and "Don't Stand So Close to Me," the trio appeared ready-made for pop perfection—and for a time, they were.
Motörhead
For nearly four decades Motörhead occupied a sweet spot where punk and metal collided. While the band's lineup sometimes expanded beyond the trio format, both the early years and the later years saw frontman Lemmy Kilmister and his mates put forth their raging style as a threesome. Songs such as the thunderous "Bomber" and the classic "Ace of Spades" helped define thrash-metal and influenced scores of young bands that were drawn to similar sound and fury. Small wonder that Lemmy's death earlier this year was mourned by fans—and fellow rockers—far and wide.
Emerson, Lake & Palmer
No band embodied the grand-scale ambitions of the prog-rock movement more fully than Emerson, Lake & Palmer did. Weaving classical music flourishes into a contemporary rock fabric didn't always yield seamless results, but at their best, band members Keith Emerson, Greg Lake and Carl Palmer gave rock 'n' roll an element of high-brow credibility. The trio's 1972 hit, "From the Beginning," remains requisite learning for rock guitarists aspiring toward a classical approach, while "Karn Evil 9" did for rock keyboards what Jimi Hendrix did for electric guitar.
Cream
Along with the Jimi Hendrix Experience, Cream established the template for nearly every power trio that came in their wake. Featuring a thunderous rhythm section in the persons of Jack Bruce and Ginger Baker, and a young guitar goliath in Eric Clapton, the band unleashed a new, adventurous sound that helped pave the way for the likes of Led Zeppelin, Black Sabbath and the Jeff Beck Group. Tracks such as "White Room" and "Sunshine of Your Love" mixed blues, hard rock and psychedelia in ways previously unimagined.
Jimi Hendrix Experience
Simply put, the Jimi Hendrix Experience expanded the possibilities for electric-guitar-based rock beyond anyone's wildest dreams. Tethered to drummer Mitch Mitchell's jazz-flavored grooves and bassist Noel Redding's anchoring bass lines, Hendrix obliterated the line between lead and rhythm guitar, crafting six-string arrangements that were near-orchestral. Tracks such as "Purple Haze," "Hey Joe" and "The Wind Cries Mary" framed traditional blues in otherworldly textures. At the time of his death, Hendrix was looking to expand his music and his band format, but the image of him onstage, flanked by just two sidemen, remains indelible.
Related: Hendrix's other great trio, Band of Gypsys

Latest posts by Russell Hall
(see all)