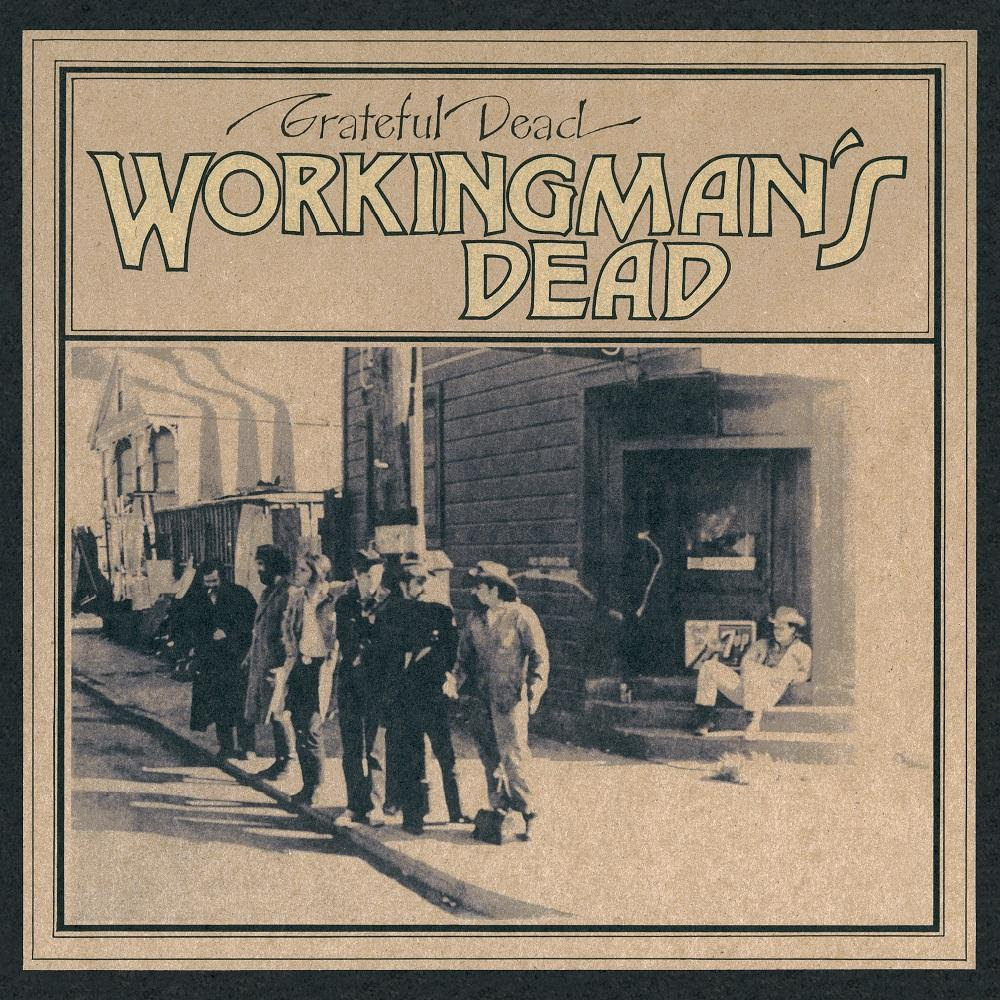 Rhino Records has released the Grateful Dead's Workingman's Dead: 50th Anniversary Deluxe Edition as a three-CD set on July 10. The original album, the Dead's fifth, was originally released on June 14, 1970.
The set includes the original album with newly remastered sound, plus an unreleased concert recorded on February 21, 1971, at the Capitol Theatre in Port Chester, N.Y. The show was mixed from the 16-track analog master tapes by Jeffrey Norman at Bob Weir's Marin County TRI Studios and mastered by Grammy Award-winning engineer David Glasser.
Listen to the previously unreleased live "Casey Jones" and "Uncle John's Band" from that concert
According to a press release from Rhino, "While the Dead's first three studio albums appealed to many, the group didn't yet have the mass breakthrough that would make the entire world take notice of this band of misfits from the Bay Area. Workingman's Dead changed all that. With eight perfect songs—like 'Casey Jones,' 'Cumberland Blues,' and 'High Time'—the album solidified the Jerry Garcia-Robert Hunter songwriting tandem as one of the best, and most important, songwriting collaborations in music history. The album reached the Top Thirty and included the single 'Uncle John's Band,' which climbed to #69 on the Billboard Hot 100 singles chart."
Related: 1970 in classic rock albums
Garcia, Bob Weir, Ron "Pigpen" McKernan, Phil Lesh, Bill Kreutzmann and Mickey Hart recorded the album in about 10 days at Pacific High Recording Studio in San Francisco with Bob Matthews and Betty Cantor, the band's live-sound engineers, as producers.
"Since we embarked on the series of Grateful Dead 50th anniversary releases, we've had a blast re-mastering the original albums and finding previously unreleased live material from the era for each. In 2020, we're blessed to have two albums celebrating their 50th anniversaries, and we're thrilled with how Workingman's Dead has turned out," says David Lemieux, Grateful Dead archivist and the set's producer. "For an album as important and great as Workingman's Dead, it seemed appropriate to double the amount of bonus material. The show we've selected gives a definitive overview of what the band were up to six months after the release of the album and shows the Dead sound that would largely define the next couple of years. From Workingman's Dead through Europe '72, the Dead's sound was Americana, and the live show included here is a workingman's band playing authentically honest music."
Workingman's Dead: 50th Anniversary Deluxe Edition includes the band's previously unreleased live performance from 1971 at the Capitol Theatre. The show featured songs from both Workingman's Dead and the band's follow-up album, American Beauty, which was released in November 1970.

Latest posts by Best Classic Bands Staff
(see all)