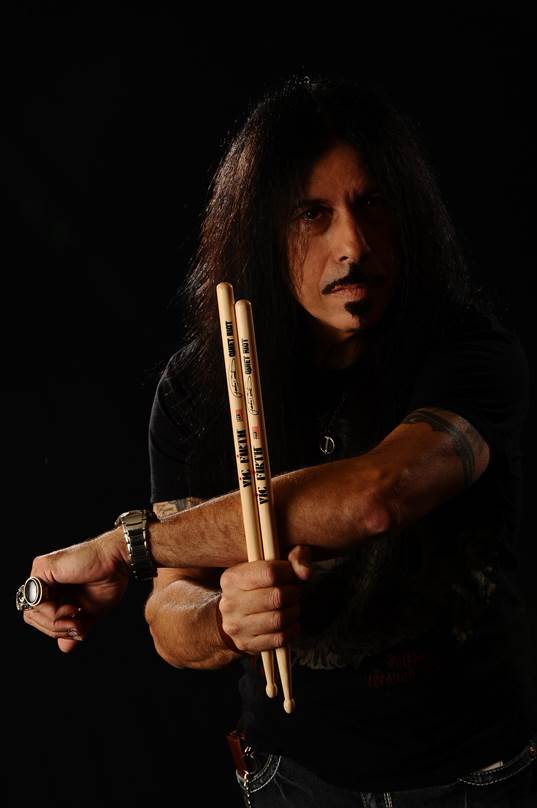 Quiet Riot drummer died August 20, 2020, in Los Angeles after a long battle with stage IV pancreatic cancer. The veteran musician went public with his cancer diagnosis in October 2019, sharing on social media that the treatment had forced him to miss several live shows with the band. He had been regularly sharing health updates with his fans on his Facebook page. On Aug. 14, he noted that he had suffered a stroke.
Banali, 68, was in treatment since spring 2019 and completed his 19th round of chemotherapy earlier this year with the hopes of shrinking or controlling the cancer.
A statement issued by his family on Aug. 21 noted Banali "put up an inspiringly brave and courageous 16-month battle to the end. [He] continued playing live as long as he could. Standard chemotherapy stopped working, and a series of strokes made the continuation on a clinical trial impossible."
In a tribute, Lita Ford wrote, "When we hear the heavens thunder we will know it came from you."
Related: Banali was mourned by his fellow rockers
On July 2, he wrote on his Facebook page, "Back home from the hospital. This time is pancreatitis (inflammation of the pancreas) so another thing to add to the mix."
After a long time between posts, Banali returned to Facebook on Aug. 14 to update his fans. "I spent the last three weeks in the hospital," he wrote. "Home now. Had two blood transfusions. I also had a stroke while there. I am rehabbing at home. Thank you for your concern and well wishes."
Though Banali was not an original member of Quiet Riot when they formed in 1973, he was a force in their most commercially successful lineup when he joined Kevin DuBrow, Carlos Cavazo, and Rudy Sarzo in 1982, performing on such hits as 1983's "Metal Health (Bang Your Head)" and "Cum On Feel the Noize," and 1984's "Mama Weer All Crazee Now." (The latter two were covers of Slade songs.)
Their album, Metal Health, topped the U.S. sales chart, and is considered to be the first metal album to do so, selling more than six million copies.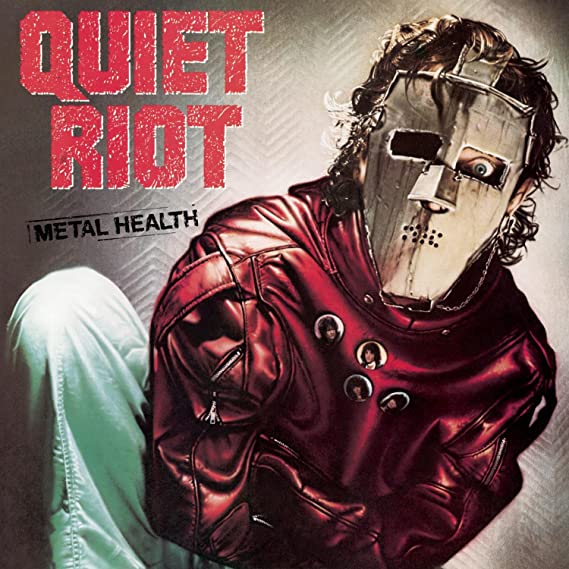 Though the band broke up several times, Banali resurrected Quiet Riot in 2010, with the blessing of DuBrow's family, with another lineup. (DuBrow died in 2007.) Over the years, there have been several dozen members associated with the group.
Banali was born November 14, 1951, in the New York City borough of Queens.
Quiet Riot released an album, Hollywood Cowboys, in 2019. The current lineup includes bassist Chuck Wright, guitarist Alex Grossi and vocalist Jizzy Pearl.
In 2015, Banali released his debut art collection crafted from the new medium of "rhythm-on-canvas," "Cum On See The Noize: The Electric Art Of Frankie Banali." Working with Sumi inks and Washi paper, Banali uses an abstract approach that fuses the influences of traditional minimalism, abstract expressionism and Japanese brush stroke techniques into his own signature style.
Related: Musicians we lost in 2020

Latest posts by Best Classic Bands Staff
(see all)