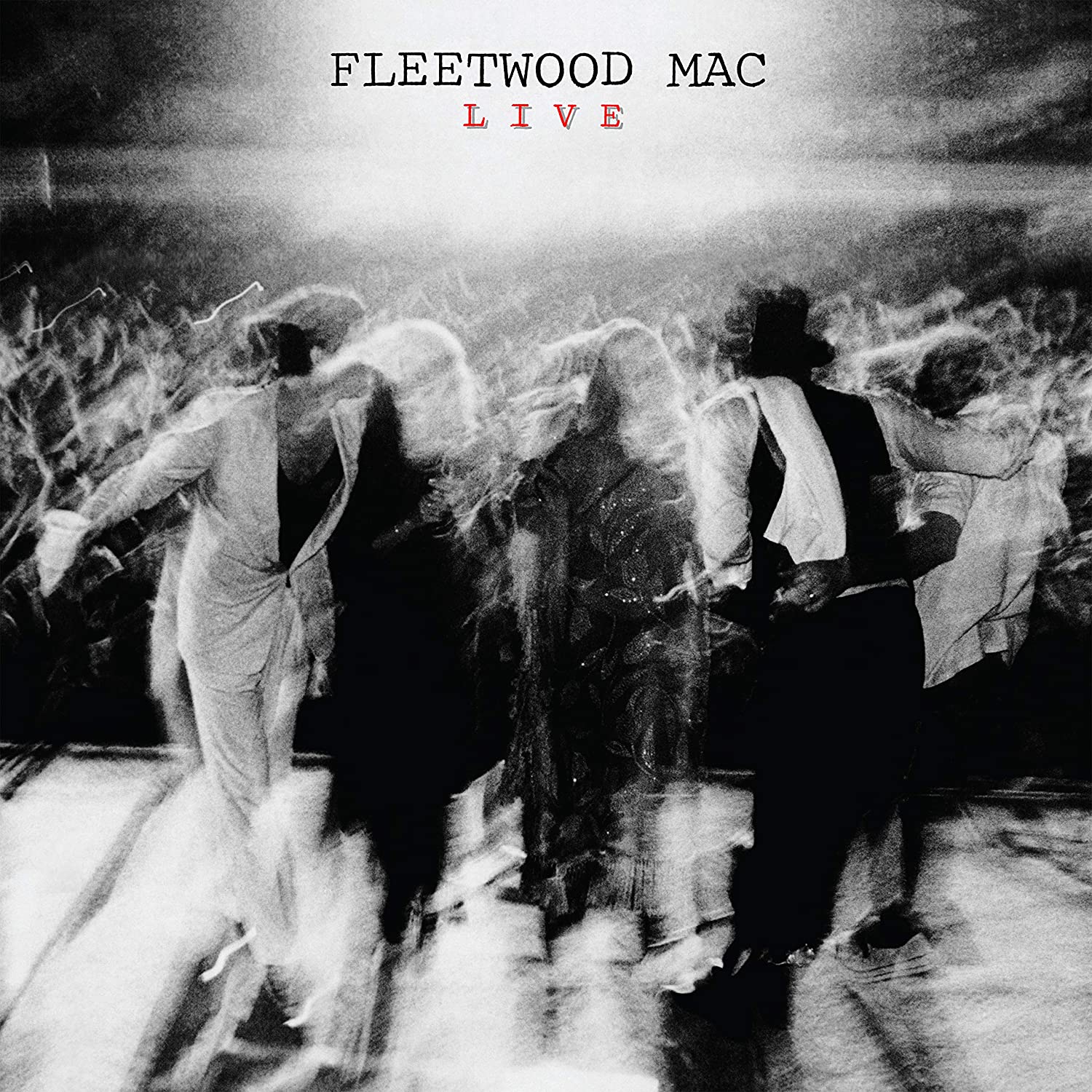 When Fleetwood Mac released its first live album in December 1980, it captured the legendary band's most iconic lineup of Mick Fleetwood and John McVie, with Christine McVie, Stevie Nicks, and Lindsey Buckingham. The album was recorded mostly during the world tour for Tusk, with a double-album's worth of performances that included classic rock favorites like "Dreams," "Go Your Own Way," "Rhiannon" and "Don't Stop."
The album is receiving an encore with a new 3-CD/2-LP collection that features a remastered version of the original release on both 180-gram vinyl and CD, plus more than an hour of unreleased live music recorded between 1977 and 1982 on a third CD. The set also includes a bonus 7-inch single featuring previously unreleased demos for "Fireflies" and "One More Night."
Fleetwood Mac Live: Super Deluxe Edition was relased on April 9, 2021, via Rhino. Many of the previously unreleased live performances are below.
Listen to "Second Hand News," live at the Forum in Los Angeles, from Oct. 21, 1982
The Super Deluxe Edition is presented in a 12 x 12 rigid slipcase and comes with a booklet filled with rare photos, a full itinerary for the Tusk Tour, plus a history of the live album by writer David Wild.
The majority of the original album was recorded live between 1979 and 1980, save for a few exceptions: "Don't Let Me Down Again," was recorded in 1975 during the tour for Fleetwood Mac; Dreams" and "Don't Stop" are from the band's soundcheck in Paris; while "Fireflies," "One More Night," and a cover of the Beach Boys' "Farmer's Daughter" were all recorded in California during a special show for the band's crew, family, and friends.
Listen to "The Chain" from 1980
The 14 live tracks that debut on the Super Deluxe Edition span a wider range of time than those on the original release. They include seven songs from the Tusk tour (1979-80), four from the Rumours tour (1977) and three from the Mirage tour (1982). These additions include live versions of "Tusk," "Gold Dust Woman," and "Songbird."
Listen to "Tusk" from the Kemper Arena in Kansas City on Aug. 25, 1980
Related: Christine McVie ponders Mac's future tour plans
Also included is a May 18, 1977 performance, with lead vocals by Buckingham, of "The Green Manalishi (With the Two-Pronged Crown)" – a song written in 1970 by guitarist Peter Green, who founded Fleetwood Mac with Mick Fleetwood and Jeremy Spencer in 1967.
Fleetwood Mac Live: Super Deluxe Edition Track Listing
3-CD/2-LP plus bonus 7-inch single
Original Album Remastered – CD Track Listing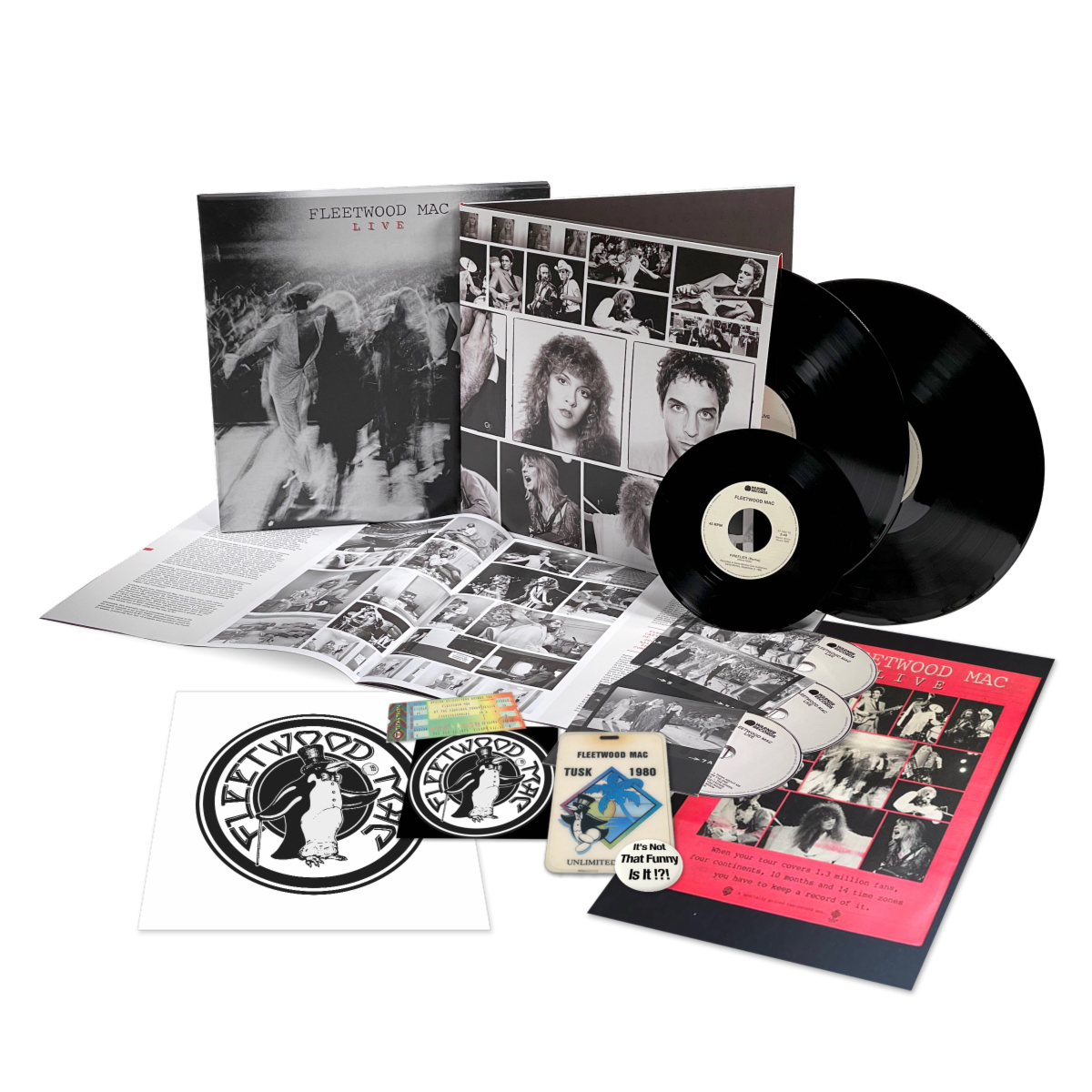 Disc One: Original Album Remastered
"Monday Morning"
"Say You Love Me"
"Dreams"
"Oh Well"
"Over & Over"
"Sara"
"Not That Funny"
"Never Going Back Again"
"Landslide"
Disc Two: Original Album Remastered
"Fireflies"
"Over My Head"
"Rhiannon"
"Don't Let Me Down Again"
"One More Night"
"Go Your Own Way"
"Don't Stop"
"I'm So Afraid"
"The Farmer's Daughter"
Listen to "Gold Dust Woman" from 1977
Disc Three
"Second Hand News" *
"The Chain" *
"Think About Me" *
"What Makes You Think You're the One" *
"Gold Dust Woman" *
"Brown Eyes" *
"The Green Manalishi (With the Two-Pronged Crown)" *
"Angel" *
"Hold Me" *
"Tusk" *
"You Make Loving Fun" *
"Sisters Of The Moon" *
"Songbird" *
"Blue Letter" *
Bonus Track
"Fireflies" – Remix – Long Version
*previously unreleased
Listen to "Hold Me" from the Forum on Oct. 21, 1982

Latest posts by Best Classic Bands Staff
(see all)