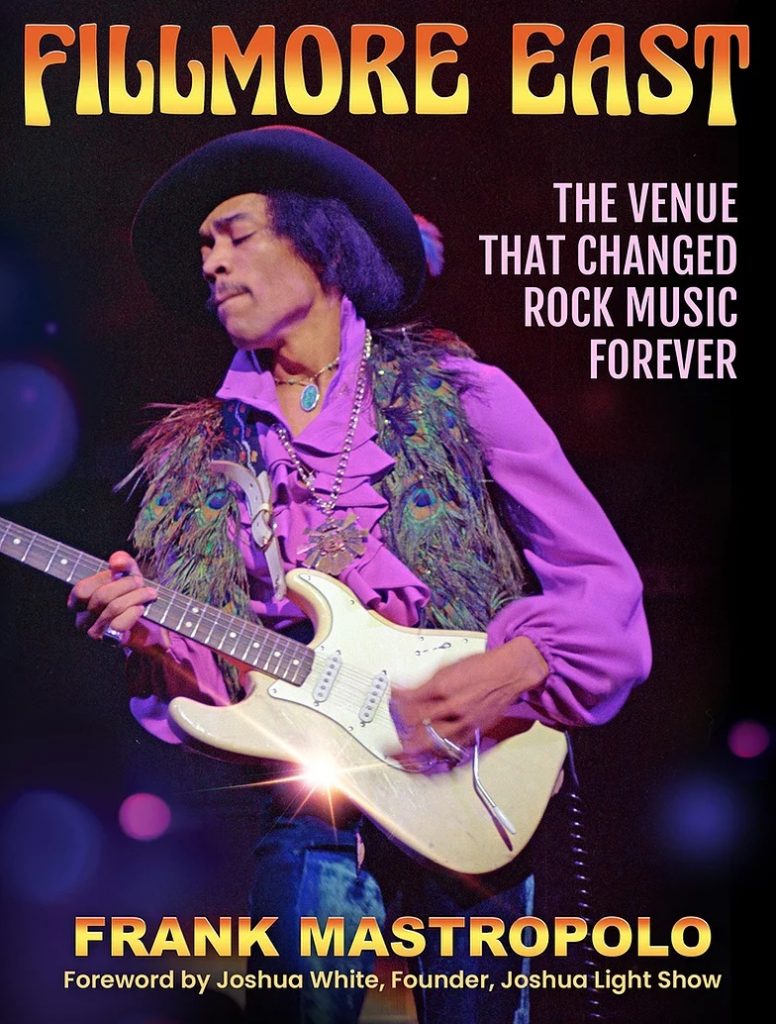 A new book, Fillmore East: The Venue That Changed Rock Music Forever, written by Frank Mastropolo, is now available from Edgar Street Books.
Fillmore East, the New York City venue launched in 1968, and which closed only three years later, was called "The Church of Rock and Roll for good reason," says a press release for the October 2021 title. Promoter Bill Graham presented the cream of rock royalty at the historic theater in the East Village. Jimi Hendrix, John Lennon, Janis Joplin, The Who, Eric Clapton, Carlos Santana, Led Zeppelin, Elton John and many other stars performed there.
Related: 10 great albums recorded at the Fillmore East and West
And it was not just rock. Says the announcement, "Graham revolutionized the rock concert industry with shows that featured the giants of jazz, blues, soul, R&B, and folk music. Backed by a state-of-the-art sound system and the psychedelic imagery of the Joshua Light Show, performers at Fillmore East electrified fans and recorded many of the best-loved live albums in rock history. And ticket prices never topped $5.50."
Journalist and photographer Frank Mastropolo interviewed more than 90 of Fillmore East's musicians and crewmembers to write Fillmore East: The Venue That Changed Rock History. Jack Casady, Dave Davies, Jorma Kaukonen, Robert Lamm, John Lodge, Nils Lofgren, Dave Mason, Roger McGuinn and Steve Miller are among the 19 Rock and Roll Hall of Fame inductees who contributed to the book.
The oral history features 200 performance photos, posters, letters, buttons, contracts and memorabilia, many never before published. The book includes a foreword by Joshua White, founder of the Joshua Light Show.
Watch Best Classic Bands for an excerpt from the book, coming soon!
Listen to the Who perform "Summertime Blues" at Fillmore East in 1968

Latest posts by Best Classic Bands Staff
(see all)