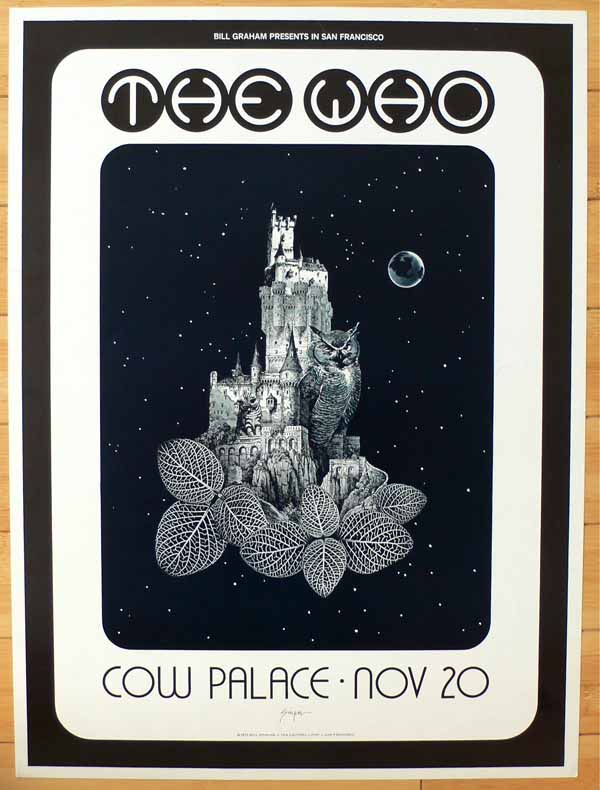 "Can anybody play the drums?" an exasperated Pete Townshend asked the crowd at San Francisco's Cow Palace towards the end of a trying set. "We mean somebody good."
Before going onstage for the first show of The Who's "Quadrophrenia" tour, Keith Moon had washed down a handful of tranquilizers – maybe horse, maybe human, reports vary – with some brandy. To Moonie's credit, he did make it through 14 songs before slowing down and passing out onto his drum kit on "Won't Get Fooled Again."
The comatose drummer was carried offstage by the band's roadies who gave him a cold shower and/or an injection of cortisone. He returned to stage some 30 minutes later for an encore of "Magic Bus" and crapped out again. The band played "See Me, Feel Me" without drums. Then Townshend made his query.
Drummer Scot Halpin was at the front of the stage with a friend, who began hollering to nearby security staff and pointing to Halpin. "He can play!" It caught the ear of promoter Bill Graham. "Can you do it?" he asked Helpin.
"Yes," the drummer replied. He was taken to the kit, given a shot of brandy, and played "Smokestack Lightning," "Spoonful" and "Naked Eye" with The Who. He took his bow with the band, and was taken backstage and given a Who your jacket (which was stolen from him later that night).
A fan's dream come true. He was just 19 years old. At the 6-minute mark of the footage below, Townshend asks the crowd, "Can anybody play the drums?"
Watch Scot Halpin perform with The Who that night
Halpin followed a musical path. After earning a Masters degree from San Francisco State University, he became a composer in residence at Headlands Center for the Arts in the Bay Area. Sadly, Halpin passed away in 2008 of a brain tumor at 54. His wife and son survived him. So does The Who.
Related: Listings for 100s of classic rock tours

Latest posts by Best Classic Bands Staff
(see all)