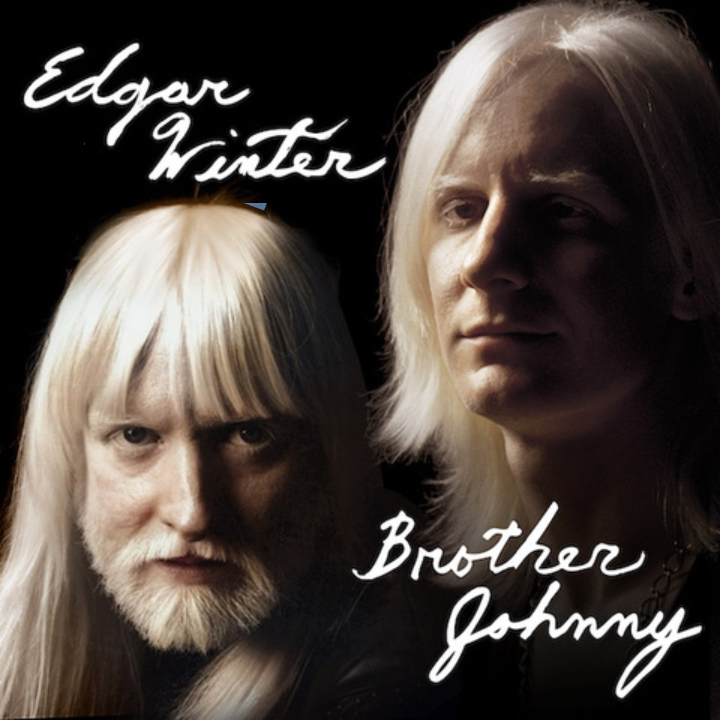 Edgar Winter's hard work on the 2022 all-star tribute album that he organized to honor his late brother, Johnny Winter, has been recognized by the Recording Academy. Edgar Winter and fellow producer Ross Hogarth were the recipients, on Feb. 5, 2023, of the Grammy Award for Best Contemporary Blues Album for Brother Johnny. Edgar called it "a momentous and unexpected honor." The album, released April 15, 2022, via Quarto Valley Records, features an impressive array of renowned classic rock musicians who knew, or were inspired by the legendary blues guitarist, including Joe Walsh, Ringo Starr, Billy Gibbons, Steve Lukather, Michael McDonald, Joe Bonamassa, and many more. Listen to many of the recordings, including spirited covers of such classic songs as "Johnny B. Goode," "Jumpin' Jack Flash," and "Highway 61 Revisited," below.
In his acceptance speech at the Crypto.com Arena in Los Angeles, Edgar Winter said, "Even more than this award, is the recognition, the acknowledgment and validation for the music that Johnny and I made together over the years. It means the world to us." He went out of his way to thank his wife, Monique, "to whom I have been married happily and blissfully for some 43 years now… and the great musicians whose amazing performances made this record what it is and all the fans that have followed Johnny's and my careers all of these years." He closed with, "As Johnny and I would always say, 'Keep on rocking!'"
Also joining on the album: Doyle Bramhall II, John McFee, Robben Ford, David Grissom, Taylor Hawkins, Warren Haynes, Keb' Mo', Doug Rappoport, Bobby Rush, Kenny Wayne Shepherd, Derek Trucks, Waddy Wachtel, Phil X and Gregg Bissonette.
Listen to the new performance of "Rock and Roll, Hootchie Koo," written by Rick Derringer and first recorded in 1970 by Johnny Winter And, of which Derringer was a member
The guitar-driven album celebrates the expansive styles Johnny was known for – the 17 tracks were curated by Edgar and producer Ross Hogarth to represent Johnny's evolution as an artist – honoring his great legacy while also incorporating a personal tribute from brother to brother, and for which Edgar penned two new songs.
Michael McDonald sings lead on "Stranger." He's joined by Joe Walsh on lead guitar, Ringo Starr on drums, Edgar Winter on piano, Mellotron and synth, Tim Pierce on electric and acoustic guitar, Bob Glaub on bass, and Kenny Aronoff on percussion.
"Mean Town Blues" features Edgar Winter singing, Joe Bonamassa on slide guitar, Sean Hurley on bass, and Gregg Bissonette on drums. Edgar recalls, "To me, this is one of the most important tracks on the album, and probably the most difficult to replicate the original feel on. I wanted only guitar, bass, and drums, exactly like Johnny's original blues trio. But I didn't know of anyone out there who naturally played slide the way Johnny did. Then I thought—Joe Bonamassa did such an incredible job with Johnny's regular guitar style, I wonder if he could do the same thing with the slide? And amazingly, he did it."
Watch a "visualizer" clip for "Mean Town Blues," released on Feb. 23, Johnny Winter's birthday
"I don't think this album would be complete without at least one, heartfelt, personal tribute–from me to my brother–in the form of a song," Edgar wrote in the album's liner notes. "So I wrote ['Lone Star Blues'] about something I know Johnny felt deep in his heart……The idea of being a star yet feeling all alone….. and then the perfect title, 'Lone Star Blues' came to me" which as a native Texan carries a double meaning.
"When it came to a special guest artist for this one, there was one and only one person I wanted to do it, and that is Keb' Mo'. Keb' Mo' is a real blues man who feels it heart and soul. He has his own unique style that is absolutely perfect for this song."
Edgar Winter was first approached about it just after his brother died on July 16, 2014, at age 70. Johnny had just played the Cahors Blues Festival in France, which was destined to become his last show. He had traveled to Switzerland where his next show was scheduled, but he passed away in his sleep at the hotel in Zurich before he ever got the chance.
In the album's announcement, Edgar Winter notes, "Many people immediately started trying to convince me to do a Johnny Winter tribute album. But I was totally devastated and the timing just didn't feel right to me. It wasn't until after I completed the Rock 'N' Blues Fest, a tour we were meant to do together with our respective bands, that the idea of a tribute record started to take form."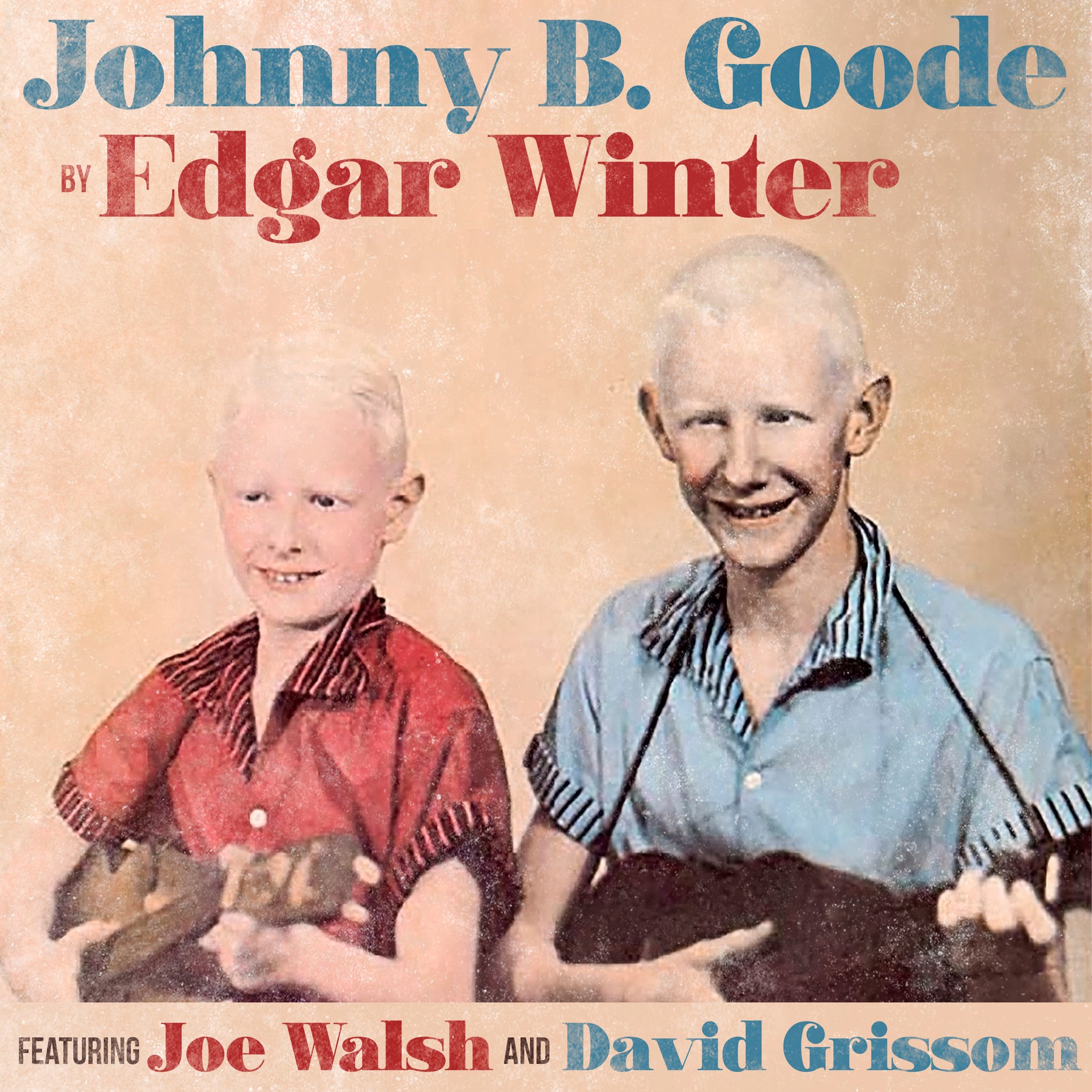 Edgar explains, "I had naturally expected the whole thing to be canceled. But much to my surprise, the promoters begged me to go on with the tour as planned, asking me to headline. The first night, after playing "Frankenstein," I closed the show with "Johnny B. Goode," "Rock and Roll, Hoochie Koo", and "Jumpin' Jack Flash," dedicating the end of the set to Johnny.
"I had anticipated the tour to be very emotional, perhaps sad, and possibly difficult, but playing those songs turned out to be a great source of strength and comfort to me. Everyone on the tour was so kind and supportive, getting up to jam, and it became a kind of tradition. There was such an overwhelming outpouring of love and respect for Johnny, I began to realize it was not just business people sensing an opportunity here; it was Johnny's true, loyal, and devoted fans and our fellow musicians, many of whom are on this record, who wanted to see this happen as well."
Listen to "Guess I'll Go Away" featuring Taylor Hawkins on lead vocal (and all supporting vocals)
The first release was "Johnny B. Goode," a perfect fit not only in name but in sentiment, and a song that remained a standard in Johnny's sets right up to the very end.
Listen to Winter perform the Chuck Berry classic at the 1969 Woodstock festival
The opening of the new recording rips right out of the speakers – that infamous guitar line along with Edgar's smokin' piano – followed by roaring vocals from Edgar and Joe Walsh.
The signature guitar is delivered by fellow Texan David Grissom, who strikes the perfect balance between Chuck Berry's classic riffs and Johnny's wild Winter whirlwind of intensity. Edgar plays saxophone accompanied by Bob Glaub on bass, Gregg Bissonette on drums, and additional vocals by Phil X.
Watch Johnny Winter perform the classic on The Midnight Special
Edgar, who turned 76 on Dec. 28, 2022, wrote in his liner notes. "To this day, when I think of Rock 'n' Roll, I think of Chuck Berry and Johnny B. Goode.' It's not only Johnny's story, it's every kid's story who ever picked up a guitar, coming from humble beginnings with the idea of making it big someday. So of course, it has to be on this album."
Brother Johnny was produced by Edgar Winter and Ross Hogarth.
Edgar sums up reminiscing in his notes, "When I was very young, I can still remember thinking…no matter how much time goes by, how old I get, what happens in my life, or how far I end up from home – there is one person in this world I know will always understand what I've been through, how I feel. And that person is my brother Johnny. As kids, we were inseparable, much closer than average brothers. Not only did we learn to play music together, but because we were both albino, we shared a unique personal perspective on life different than anyone else's."
The cover of "Highway 61 Revisited" features Edgar Winter on lead vocal and piano, Kenny Wayne Shepherd on guitar, John McFee on slide guitar, Billy Payne on organ, and Sean Hurley on bass.
Related: A song from the Edgar Winter Group is in our story – 11 Surprising Radio Hits of the '70s

Latest posts by Best Classic Bands Staff
(see all)