A new Dr. John collection titled Professor Bizarre's Funknology will be released by the Run Out Groove label on Jan. 26. The two-LP vinyl-only set features one album of the New Orleans legend's best sides recorded for Atco Records while the other consists of unreleased demos, recorded by Rock and Roll Hall of Fame inductee Dr. John between the years 1968-1974. The bonus material has never been issued before in any format.
According to a post on the label's website, the tracks on Professor Bizarre's Funknology are "taken from the highest quality sources [and] will have lacquers cut at Sam Phillips Recording Service in Memphis. The deluxe ROG edition will be pressed on 180g black vinyl at Record Industry in the Netherlands and come in a gatefold tip-on Stoughton sleeve. Each 2-LP set will be individually numbered and strictly limited based on pre-orders," which are available here.
Related: Dr. John was the subject of a 2016 tribute release
Additional information: Disc 2 features all unreleased 1970 sessions with saxophonist Graham Bond plus Derek and the Dominoes members Eric Clapton, Carl Radle, Jim Gordon and Bobby Whitlock. Mick Jagger added some vocals along with Doris Troy, Tami Lynn and P.P. Arnold. Also featured are the Rolling Stones' horn section: Bobby Keys and Jim Price. Dr. John himself (Mac Rebennack) played organ and piano and occasionally some guitar.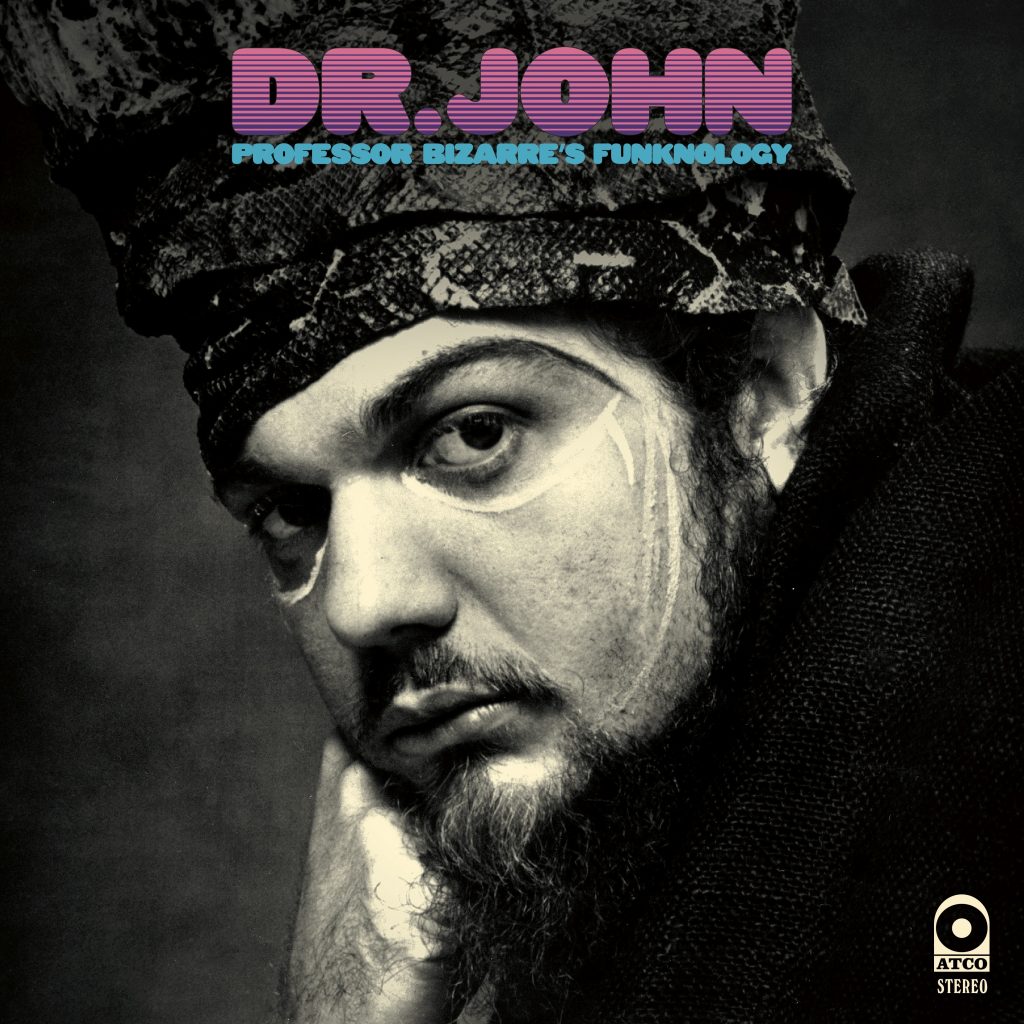 Track Listing
Side A
1 Mama Roux 3:00
2 Jump Sturdy 2:21
3 Loop Garoo 4:42
4 Wash Mama Wash 3:35
5 Wang Dang Doodle 2:42
Side B
1 Iko Iko 4:08
2 Such a Night 2:55
3 Quitters Never Win (previously unreleased demo) 8:10
Side C
1 Tipitina (previously unreleased demo) 6:00
2 Yip Aye (previously unreleased demo) 4:00
3 Craney Crow (previously unreleased demo) 4:30
4 Dr. John Take 1 (previously unreleased demo) 4:00
Side D
1 Go Ahead On (previously unreleased demo) 7:40
2 Wash Mama Wash (previously unreleased demo) 4:40
3 Look What You've Done (previously unreleased demo) 4:00
Watch Dr. John play "Such a Night" at The Last Waltz

Latest posts by Best Classic Bands Staff
(see all)