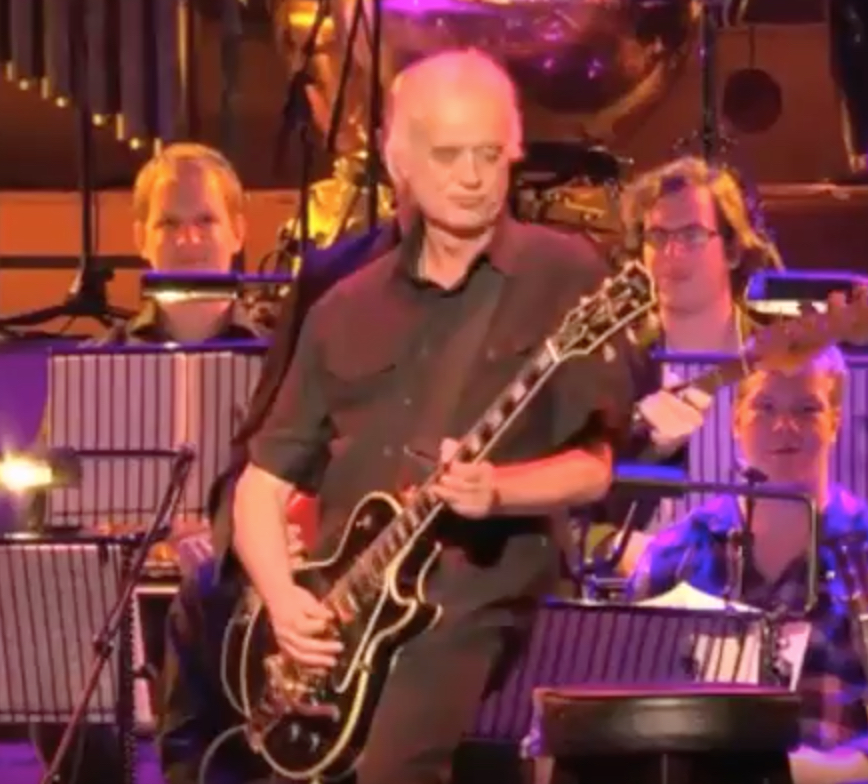 On June 3, 2011, Donovan performed his Sunshine Superman album at London's historic Royal Albert Hall. The concert, featuring the London Contemporary Orchestra, was even more notable for the surprise appearance of guitarist Jimmy Page on the title track. Page, who was an in-demand session musician, long before his superstardom with Led Zeppelin, famously performed on the original 1966 hit single.
Now Donovan at the Royal Albert Hall with Jimmy Page is being released on November 11 as a 2-DVD set. The title is available exclusive at Donovan's website; the first 250 copies will be signed by Donovan for 50.00 €. Unsigned copies are 30.00 €.
Per the announcement, the release was a year in planning and notes: "Donovan's complete presentation of his 1966 Sunshine Superman was always going to be something special – the fact that it prompted Jimmy Page to make his first appearance on a U.K stage for three years, elevated it into the realms of unforgettable."
Watch this video teaser…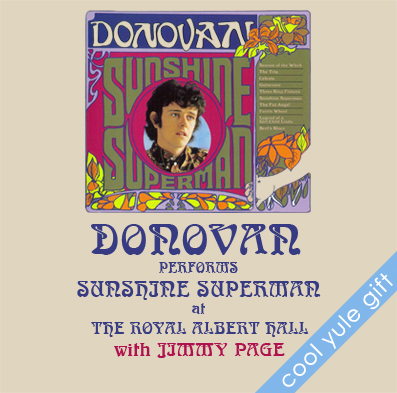 The bonus 50-minute second DVD is packed with Donovan hits that were also performed that night. The 2011 evening was a family affair as the musician was joined by daughter Astrella Celeste and son Donovan Leitch Jr, both of whom sung with him that evening.
In the first of Best Classic Bands' two-part interview, the Scottish singer-songwriter who turned 70 on May 10, 2016, was asked what "Sunshine Superman" was about. "It's about my Sunshine Supergirl, Linda [Lawrence, his wife]. I'm still with Linda after 50 years. But it's also about a new level of consciousness. It's not a love song; it's opening up a completely new way of looking at everything. That's what the '60s is about. And it still means the same thing."
Related: Part 1 of our interview
"Sunshine Superman," went to #1 on the Billboard chart 50 years ago this summer. He followed that first hit with an unbroken string of classic rock staples including "Mellow Yellow," "Epistle to Dippy," "There Is a Mountain," "Wear Your Love Like Heaven," "Jennifer Juniper," "Hurdy Gurdy Man," "Lalena" and "Atlantis."
Don't miss a post! Sign up for Best Classic Bands' Newsletter; form is on every page.

Latest posts by Best Classic Bands Staff
(see all)