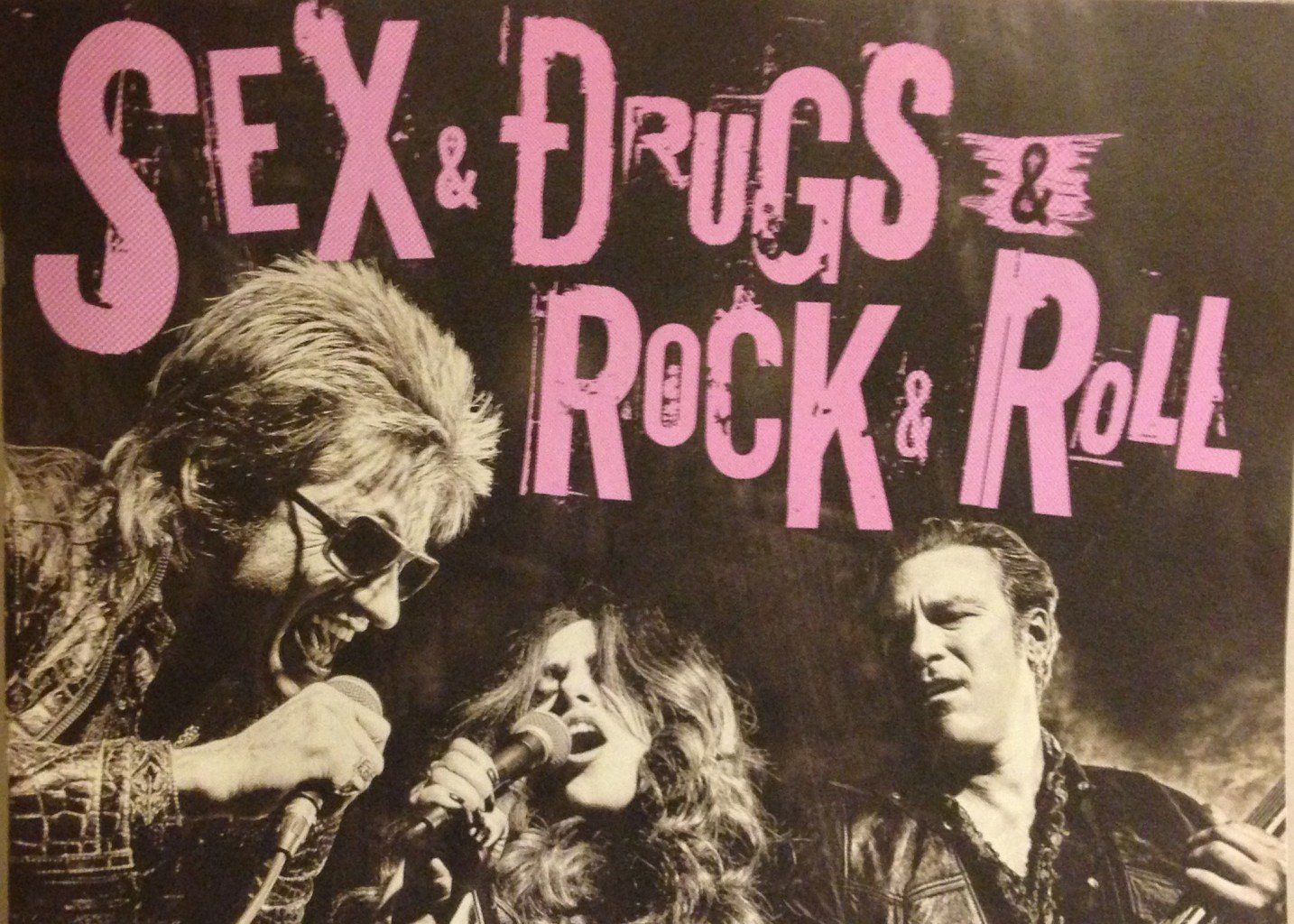 Prime time TV proved itself ready for Sex&Drugs&Rock&Roll, which bowed a year ago (7/16/15) on the FX network, and now returns for a second season. Rock fans who may have missed out on the show the first time around can get a taste of it by previewing the first episode of the new season (see link below) that aired last Thursday (6/30).
Denis Leary – who created the series and also serves as a writer, composer, director and an executive producer – plays a rock singer named Johnny Rock whose promising band, The Heathens, broke up in the early 1990s after releasing only one album. Fast forward 25 years and his estranged daughter, Gigi (played by Elizabeth Gillies), shows up in New York City wanting to follow in her father's footsteps as a singer and asking him to reunite The Heathens as her backing group renamed The Assassins.
It's deju vu all over again among the reunited band members mixed with Johnny Rock's future shock as he deals with a very different music business and a much changed popular music landscape, all the while learning what it takes to be a father even to a grown-up offspring (yes, despite the booze and other mood enhancers, it's a show about families).
Related: Leary stars as washed-up rock star
In the first episode of season two – which can be viewed here; it requires either watching commercials or signing in via your cable provider – the death of a former Heathens back-up singer brings issues from the past into the present and forces everyone to deal with the big issue of mortality. The series airs on Thursdays at 10 PM ET on FX (and is also available on Hulu).
Never miss a post! Sign up for Best Classic Bands' Newsletter; form is on every page.
"The only thing that could make me happier about this announcement is if David Bowie decided to be a guest star during season two. In which case, my head would explode," says Leary of the S&D&R&R's renewal for 10 more episodes.

Latest posts by Best Classic Bands Staff
(see all)