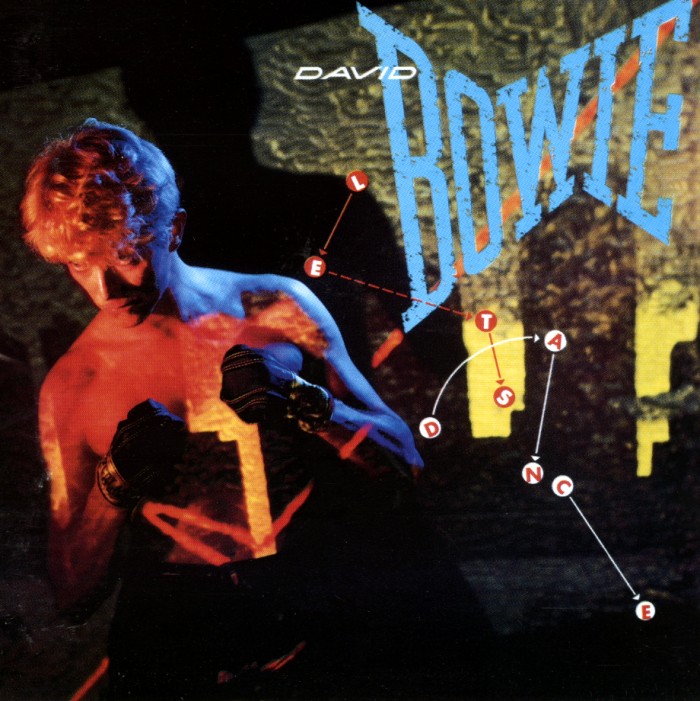 The master of many changing guises and styles, David Bowie, solidified his U.S. superstardom and helped etch new wave dance-rock onto the musical map with the title song to his latest album. The #1 hit was co-written with and produced by Nile Rodgers of Chic, and recorded at New York City's famed The Power Station studios.
The track's video, lensed in the Australian outback in New South Wales, became a heavily played clip on the still-novel MTV network that had launched less than two years before. "Let's Dance" became one of Bowie's biggest-selling songs, reaching #1 in the U.S. on May 21, 1983.
The guitar solo at the end of the song was played by a then-largely unknown blues-rock guitarist from Austin, TX, Stevie Ray Vaughan, and helped spark the buzz for his debut album, Texas Flood, released later that year. Vaughan was slated to also appear as a featured player on Bowie's Serious Moonlight Tour but quit a few days before its first date due to issues with pay and musical compatibility.
"Let's Dance" was one of only two #1 pop hits Bowie earned in the U.S. (The first was 1975's "Fame.") It may surprise readers to know that he had only four other singles reach the U.S. Top 10, one of which was this album's follow-up single, "China Girl." Such Bowie favorites as "Young Americans," "Space Oddity," "Changes" and his duet with Freddie Mercury, "Under Pressure," all fell short.
(In his native U.K., Bowie had just three #1 solo hits: "Space Oddity," "Ashes to Ashes" and "Let's Dance.")
The Let's Dance album marked a huge comeback for the artist. It was his first release on the EMI label, after years on RCA and the Serious Moonlight tour was a significant success.

Latest posts by Best Classic Bands Staff
(see all)