D.A. Pennebaker, Documentary Film Legend, Dead at 94
by Jeff Tamarkin
If he had only made Monterey Pop, or Bob Dylan's Don't Look Back, he would still have been one of the most important documentarians in history. But Donn Alan Pennebaker, better known by his initials D.A., also chose to capture such subjects as David Bowie (Ziggy Stardust and the Spiders from Mars), Jimi Hendrix (Jimi Plays Monterey), Depeche Mode (101) and non-music subjects ranging from Bill Clinton to John DeLorean. Pennebaker died August 1 in Sag Harbor, N.Y., of natural causes, at age 94.
His survivors include his wife, Chris Hegedus, who was also involved in documentary filmmaking, often with Pennebaker. They married in 1982.
Watch the trailer from Pennebaker's Don't Look Back, featuring Bob Dylan
Pennebaker was the first documentarian to receive a lifetime achievement Oscar.
Born in Evanston, Ill., on July 15, 1925, Pennebaker worked as an engineer before turning to filmmaking in the 1950s. His first film was 1953's Daybreak Express (set to music by Duke Ellington) and he first received widespread recognition in 1960 for his work on Primary, covering the campaigns of Democratic candidates John F. Kennedy and Hubert H. Humphrey.
In 1963, Pennebaker formed a production company with fellow documentarian Richard Leacock. Together they developed the first portable 16mm synchronized camera and sound recording system.
In 1965, Pennebaker had his first encounter with the rock music world when he filmed Bob Dylan on tour in England: Don't Look Back is still considered a major work of the genre and led to Pennebaker also filming Dylan in 1966, parts of which Dylan used for the film Eat the Document.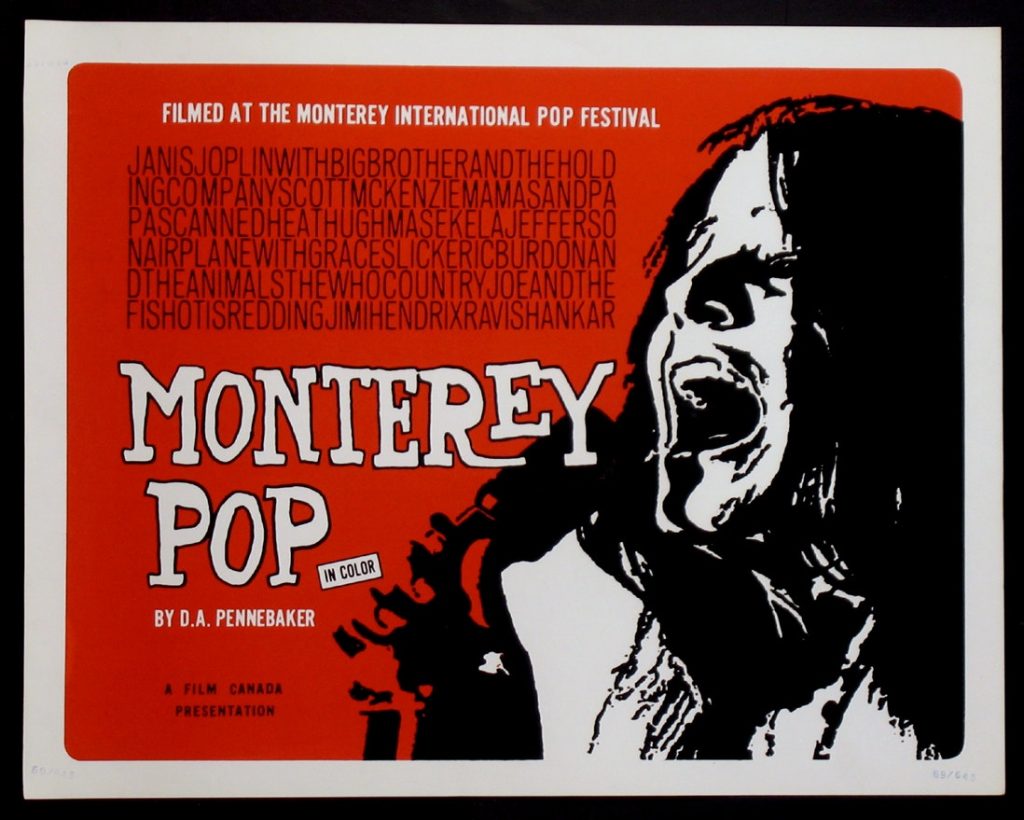 In June 1967, Pennebaker was hired to document California's Monterey Pop Festival, where he captured career-boosting performances by Hendrix, Janis Joplin, the Who, Otis Redding, Ravi Shankar and others. Footage from that festival was also used decades later for Jimi Plays Monterey and Shake! Otis at Monterey.
Watch Bowie in the Ziggy Stardust film made by Pennebaker
Pennebaker participated in John Lennon and Yoko Ono's 1971 film Up Your Legs Forever and, beside the Bowie "farewell tour" in 1973, he also filmed rock pioneers Jerry Lee Lewis, Little Richard and Chuck Berry in various settings. Later in his career, in addition to the Depeche Mode documentary, Pennebaker returned to politics to make The War Room, documenting Bill Clinton's 1992 presidential run. The film was nominated for the Best Documentary Oscar.
Related: Janis at Monterey
Pennebaker was also involved with films covering everyone from Al Franken to automobile icon John DeLorean, actress/singer Elaine Stritch, an Internet startup and pastry chefs. Another film, Company: Original Cast Album, documented the recording session for Stephen Sondheim's Tony-winning Broadway musical Company.
Watch Otis Redding's "Try a Little Tenderness" from Monterey Pop

Best Classic Bands Editor Jeff Tamarkin has been a prolific music journalist for more than four decades. He is formerly the editor of Goldmine, CMJ andRelix magazines, has written for dozens of other publications and has authored liner notes for more than 80 CDs. Jeff has also served on the Nominating Committee of the Rock and Roll Hall of Fame and as a consultant to the Grammys. His first book was 'Got a Revolution! The Turbulent Flight of Jefferson Airplane.' He is also the co-author of 'Shell Shocked: My Life with the Turtles, Flo and Eddie, and Frank Zappa, etc.,' with Howard Kaylan.

Latest posts by Jeff Tamarkin (see all)