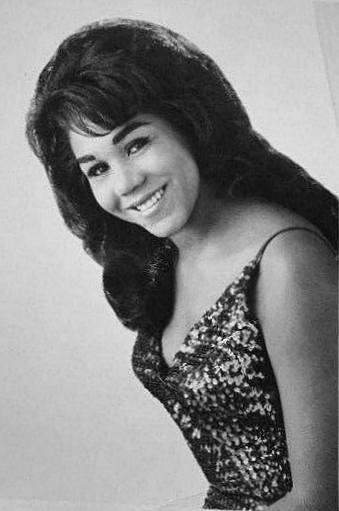 Clydie King, a singer who recorded under her own name and as a backup vocalist for Bob Dylan, Ray Charles, the Rolling Stones and many others, died on Jan. 7, 2019, at age 75 in Los Angeles. The cause was later revealed to be due to complications from a blood infection.
King was born Clydie Mae Crittendon in Dallas, Tex., on Aug. 21, 1943, and began singing professionally in her teens. According to The Bob Dylan Encyclopedia, she made her first single, "A Casual Look"/"Oh Me,"  for the RPM label in 1956, under the name Little Clydie King and the Teens. That was followed by two singles for the Specialty label and others for Philips (as Clydie King and the Sweet Things), Imperial, Minit and other labels. She cut a cover of Sly and the Family Stone's "Dance to the Music" for Chelsea Records in 1973 and an album for the same label credited to Brown Sugar Featuring Clydie King. She also reportedly recorded an album for Motown with a group called the Blackberries that was unreleased.
King's more lucrative career as a backup singer began with a stint as one of Ray Charles' Raelettes, singing with fellow session singer Merry Clayton, among others, on such songs as "In the Heat of the Night," "Somebody Ought to Write a Book About It" and "Eleanor Rigby."
She also recorded for producer Phil Spector on some of his famous girl-group sides, and worked with a wide array of classic rock artists ranging from Joe Cocker's Mad Dogs and Englishmen to Lynyrd Skynyrd ("Sweet Home Alabama") to Linda Ronstadt ("You're No Good") to Steely Dan (Can't Buy a Thrill, Aja) to Elton John ("The Bitch is Back").
Related: The story behind Merry Clayton's vocal on "Gimme Shelter"
King also contributed vocals to the Rolling Stones' Exile on Main Street album (including on "Tumbling Dice," "Shine a Light," among others). Her voice also found its way to recordings and live performances by Bette Midler, and Barbra Streisand and Kris Kristofferson in their 1976 film version of A Star is Born.
A lengthy discography on King's Wikipedia page also notes that her voice appeared on recordings by the Supremes, Phil Ochs, Dickey Betts, Steppenwolf, Neil Diamond, Humble Pie, B.B. King, Joe Walsh and others.
She first worked behind Dylan on the 1970 album New Morning, with other members of the Blackberries, but that session remained a one-off at the time; she didn't become a regular member of his crew until 1980 when Dylan was in his Christian-music period. King took part in one of Dylan's tours and then contributed to several studio tracks that fall. Much of that material is featured in the 2017 Dylan Bootleg series release, Trouble No More.
Listen to Dylan's live band, including King, performing "The Groom's Still Waiting at the Altar" in 1980
The following year she appeared on Dylan's Shot of Love album and the tours that year associated with that release. Dylan did not tour in 1982 but he and King recorded a series of duets together, which remained unreleased. She later recorded with him for the Infidels album and continued to work with Dylan in the studio through March 1984.
"She was my ultimate singing partner," Dylan told Rolling Stone. "No one ever came close. We were two soulmates."
Related: A farewell to those who left us in 2019

Latest posts by Best Classic Bands Staff
(see all)