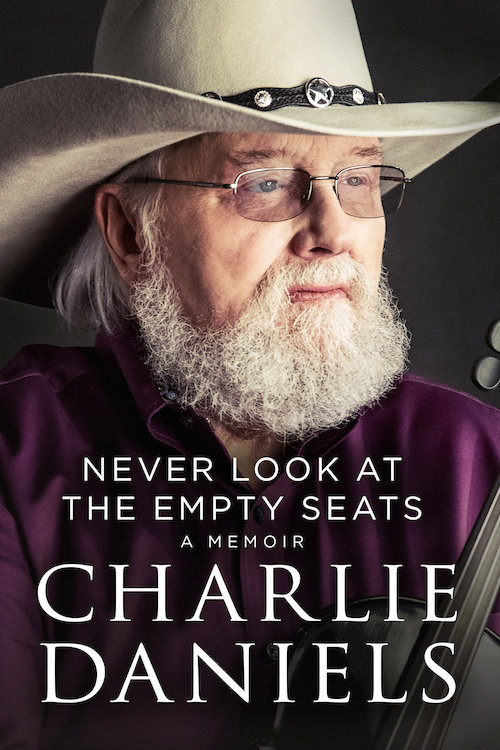 Remember the big 1979 country-rock hit "The Devil Went Down to Georgia"? Charlie Daniels, the artist who went to the top of the country charts and #3 pop with that tune, has written his official memoir, Never Look at the Empty Seats. It will be published by W Publishing Group, an imprint of Thomas Nelson, in hardcover, eBook and audiobook on Oct. 24. The book is available for pre-order here.
"I'm extremely excited about the release of my new book, Never Look At The Empty Seats," Daniels says in the press release. "Quite a bit is known about my public life but there is so much more I've wanted to share, my early years, my faith, my struggles and the unique people and events which have had such an impact on who I am and what I do."
Related: The Charlie Daniels Band performed at the first Farm Aid concert in 1985
"Although the phrase is at times overused, Charlie Daniels truly is a national treasure," Matt Baugher the SVP and Publisher of W Publishing Group says. "His love for America and all it stands for is matched only by his immense talent as a singer, songwriter, and fiddle player. We're honored to partner with this music legend in bringing his full story to the public for the first time. He's had quite a ride."
The press release describes Daniels as a "quintessential Southerner with a healthy dose of Wild West Cowboy" an d continues to say: "An outspoken American Patriot and strong supporter of the U.S. military, Daniels' talked-about Volunteer Jam concerts are world-famous musical extravaganzas featuring artists like Lynyrd Skynyrd, Ted Nugent, Trace Adkins, Alabama and others, all on one stage for one purpose, to raise funds for our U.S. military. Daniels' 80th Birthday Volunteer Jam in 2016 raised funds for the Journey Home Project, a non-profit veterans assistance organization which he co-founded."
Before his solo career in country music took off, Daniels was a regular presence in the rock world. He played on albums by Bob Dylan and Leonard Cohen and produced the Youngbloods' great 1969 album Elephant Mountain.
Watch the Charlie Daniels band perform "The Devil Went Down to Georgia" at the Grand Ole Opry in Nashville
If you're a new Best Classic Bands reader, we'd be grateful if you would Like our Facebook page and/or bookmark our Home page.

Latest posts by Best Classic Bands Staff
(see all)