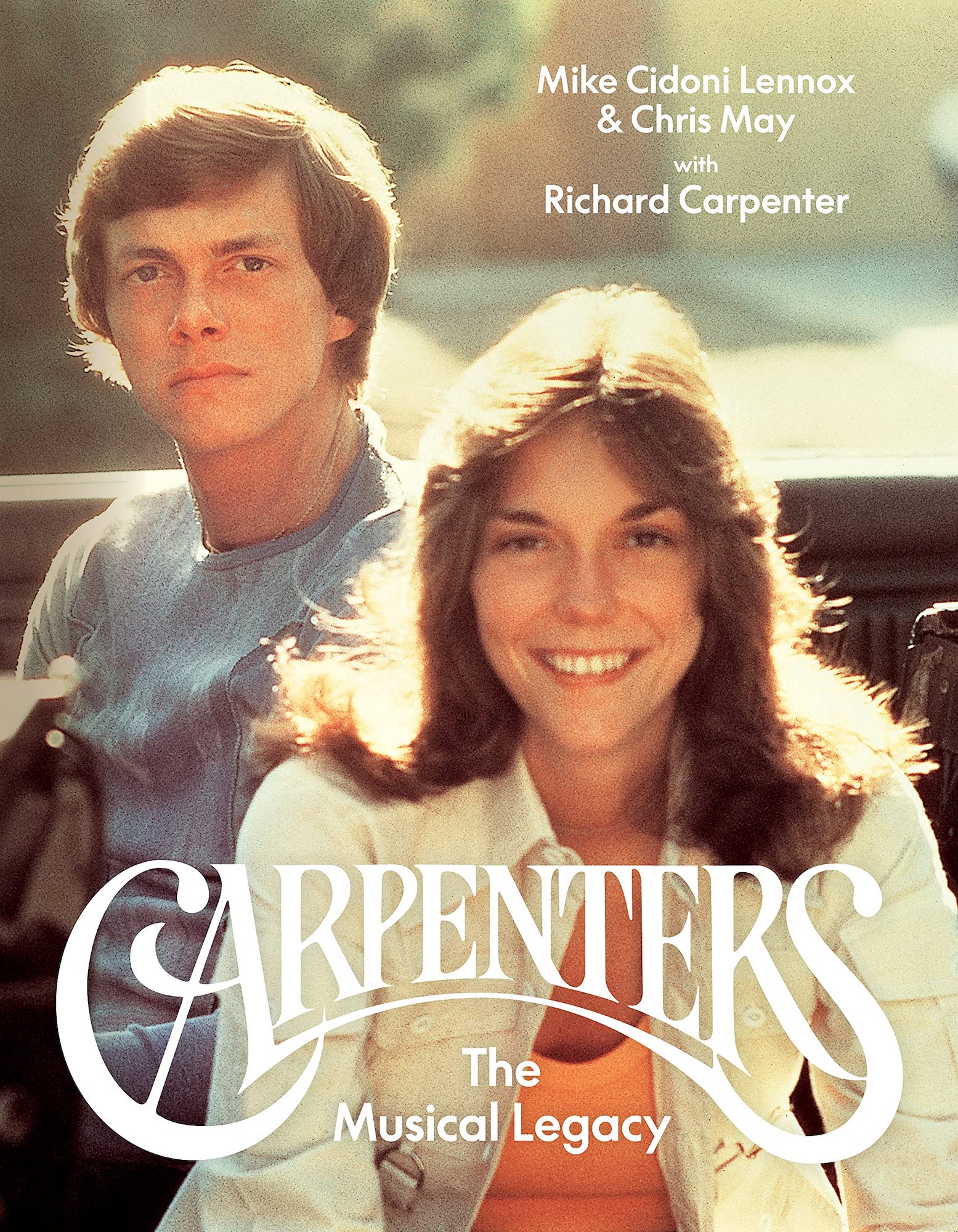 The definitive biography of one of the most enduring musical groups from the '70s— the Carpenters—is being told for the first time from the perspective of Richard Carpenter, in a new book, Carpenters: The Musical Legacy. The title arrived on November 16, 2021, via Princeton Architectural Press. Carpenter sat for more than 100 hours of exclusive interviews and provided some 200 photographs from his personal archive, many never published. The book was written by Chris May and Mike Cidoni Lennox.
From the announcement: After becoming multimillion-selling, Grammy-winning superstars with their 1970 breakthrough hit "(They Long to Be) Close to You," pianist/composer/arranger/vocalist Richard Carpenter and vocalist/drummer Karen Carpenter would win over millions of fans worldwide with a record-breaking string of hits including "We've Only Just Begun," "Top of the World," and "Yesterday Once More."
By 1975, success was taking its toll. Years of jam-packed work schedules, including hundreds of concert engagements, proved to be just too much for the Carpenters to keep the hits coming—and, ultimately, to keep the music playing at all.
In the 344-page Carpenters: The Musical Legacy, Richard Carpenter tells his story for the first time. With candor, heart, and humor, he sheds new light on the Carpenters' trials and triumphs—work that remains the gold standard for melodic pop. The duo scored three #1 singles and five #2 singles on the Billboard Hot 100 and a dozen Top 10 singles overall, plus 15 #1s on the Adult Contemporary chart.
Watch the Carpenters perform "We've Only Just Begun" on The Ed Sullivan Show on Oct. 18, 1970
"With some trepidation, I ventured into the rarely visited Carpenters archives and discovered, among the large number of career-related things, items that I'd forgotten had existed but were nevertheless extant," notes Richard Carpenter in the book.
Richard Carpenter turned 75 on Oct. 15. His sister, Karen, died on Feb. 4, 1983, at age 32.
Author May is a longtime Carpenters expert and historian, and a consultant, freelance music director, and arranger. Mike Cidoni Lennox has been a nationally syndicated journalist for nearly 40 years and currently serves as a senior entertainment reporter for the Associated Press.
Related: The #1 singles of 1971

Latest posts by Best Classic Bands Staff
(see all)