Carly Simon's Surprise Concert, 'Live at Grand Central': Review
by Jeff Burger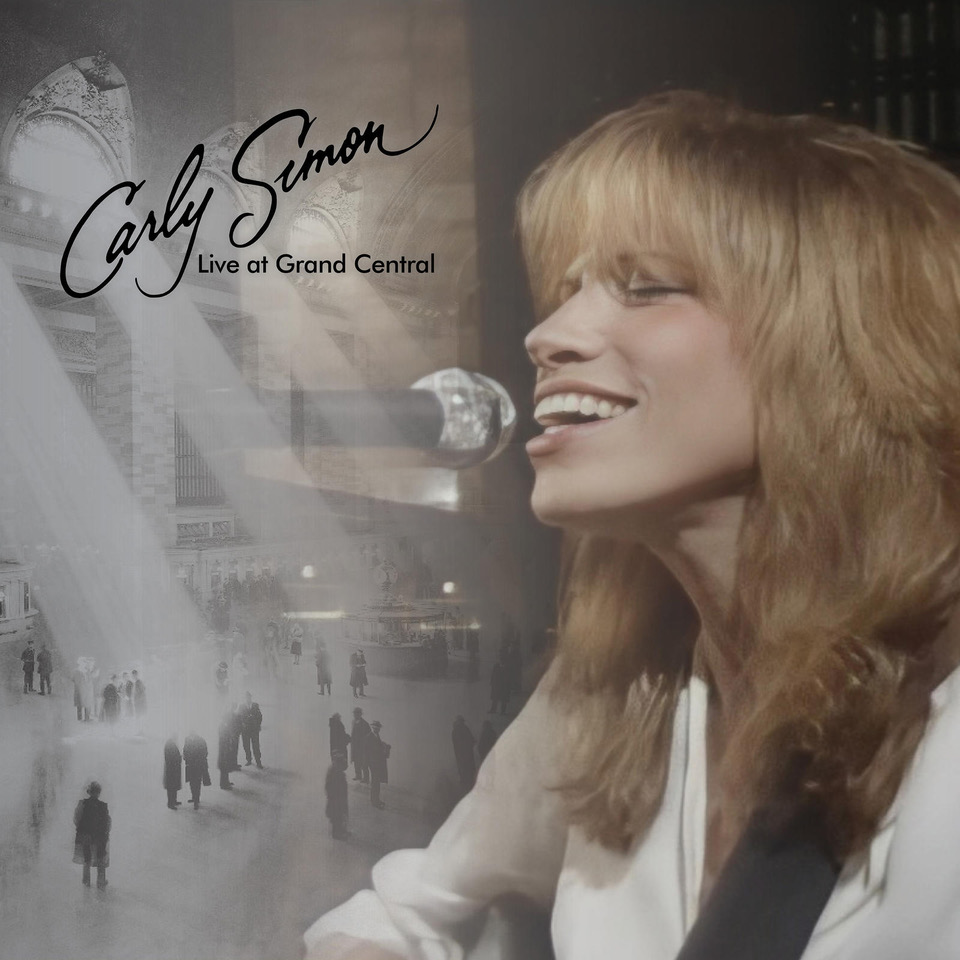 The most you can usually hope for when you walk into New York City's Grand Central Station is that your train will be on time, but travelers on April 2, 1995, got something more: a surprise concert by Carly Simon. The show—the first live performance in 14 years for the performer, who suffers from stage fright—aired that year on the Lifetime TV channel and also showed up on VHS and laserdisc. Now, nearly three decades later and only months after Simon's induction into the Rock and Roll Hall of Fame, the recording has been digitized, re-edited, re-sequenced and released on CD, vinyl, digital platforms and Blu-ray.
Simon devotes a third of the Live at Grand Central setlist to songs from her then-latest album, Letters Never Sent, including "Touched by the Sun," which shares the title of her book about her friendship with Jackie Onassis, and "Like a River," a highly personal number addressed to her mother who, like Onassis, died of cancer in 1994. This latter track was omitted from the 1995 video.
Simon also fits in some of her hits, among them "That's the Way I've Always Heard It Should Be," "Coming Around Again," "Haven't Got Time for the Pain," "Jesse" and "Anticipation." Versions of her four biggest chart successes—"Nobody Does It Better," "You Belong to Me," "Mockingbird" (with then-husband James Taylor) and the chart-topping "You're So Vain"—are all missing, however.
Especially considering that this is a 28-year-old recording made in a train station, the sound quality is impressive. Ditto the video quality on the Blu-ray. Simon's backup—which features keyboards, guitar, drums, bass, violin, mandolin and several singers—is fine, too. And the material offers a reminder of her songwriting abilities: she's the sole composer of 10 of the 15 tracks and co-authored all but one of the remaining numbers (Kris Kristofferson's "I've Got to Have You").
As for Simon's performance, she mostly mirrors the studio versions, making the CD a bit redundant and a lot less surprising than the fact that she gave the concert. Her voice is strong throughout, however, and fans may well want to grab the opportunity to see her perform on the Blu-ray.
Related: Our Album Rewind of Simon's No Secrets
Latest posts by Jeff Burger
(see all)