Mar 2, 2021: Bunny Wailer, Reggae Giant Who Co-Founded the Wailers, Dies
by Jeff Tamarkin
The reggae great Bunny Wailer, who co-founded The Wailers with Bob Marley and Peter Tosh, died March 2, 2021, in Kingston, Jamaica. His death was confirmed by his manager, Maxine Stowe, in the Jamaica Observer newspaper. Wailer had suffered several strokes, the most recent occurring in July 2020. He was 73.
Born Neville O'Riley Livingston (sometimes spelled Livingstone) in Kingston on April 10, 1947, he met Bob Marley during childhood and the two became quick friends. Marley's mother, Cedella, at one time lived with Livingston's father, Thaddeus, in Trench Town.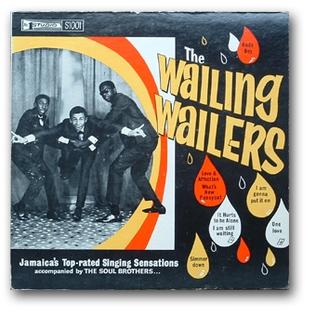 The two boys both enjoyed singing, and made separate recordings before—with the addition of friend Peter Tosh—they formed the Wailing Wailers in 1963, soon shortened to, simply, the Wailers. Working with Coxsone Dodd's sound system and the Studio One label, the group, performing in the then-popular ska style, caught on quickly with audiences, enjoying a #1 hit in Jamaica with the Marley-penned "Simmer Down." They recorded their debut album, The Wailing Wailers, in 1965.
The future of the group looked doubtful as Marley moved briefly to the U.S. and Bunny Wailer did jail time for marijuana possession, but they resumed after Marley's return to Jamaica. Although most of the group's lead vocals were supplied by Marley or Tosh, Bunny Wailer provided harmonies and songwriting.
Together they recorded two more albums, Soul Rebels and Soul Revolution, in the early 1970s, then signed with Chris Blackwell's Island Records in 1972, releasing the album Catch a Fire the following year. Burnin', released in October 1973, just as the group began to attain fame outside of Jamaica, marked the final album featuring the original trio, with both Tosh and Wailer departing the group to embark on solo careers.
Related: Another reggae pioneer, Toots Hibbert, died in 2020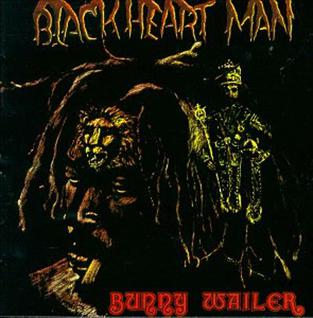 Bunny Wailer's first solo album, Blackheart Man, released in 1976, was highly regarded, and while he never attained the level of recognition during his solo career that his former bandmates did, he continued to record and perform prolifically well into the new century. He was a three-time Grammy winner for Best Reggae Album: in 1991 for Time Will Tell: A Tribute to Bob Marley, 1995 for Crucial! Roots Classics, and 1997 for Hall of Fame: A Tribute to Bob Marley's 50th Anniversary.
Marley died in 1981 and Tosh in 1987.
Watch the original Wailers trio perform "Stir It Up"
Related: Musicians we lost in 2021

Latest posts by Jeff Tamarkin
(see all)