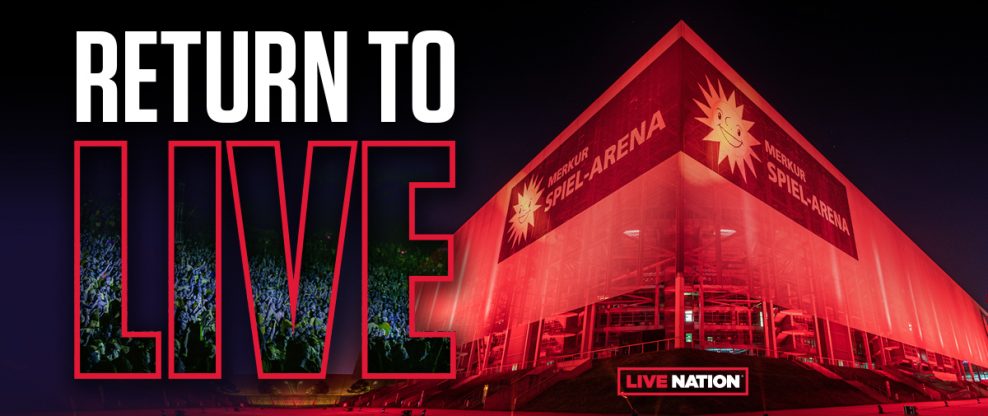 Canadian singer-songwriter Bryan Adams was to be the first major rock artist to headline a stadium concert in several months—since the global Covid-19 pandemic effectively shut down the concert industry. However, a week before the "Summer of '69" singer was scheduled to perform on Sept. 4 at Düsseldorf Stadium in Germany, the concert has been postponed. The culprit: the uncertainty of the health risks involved due to the pandemic. The concert, organized by Live Nation, had reportedly sold 7000 tickets.
In a statement, Give Live A Chance organizer Marek Lieberberg said, "We are still of the opinion that our measures offered fans, artists and employees comprehensive protection."
Although the outdoor venue holds 50,000 spectators, attendance was to be limited to 12,000, or roughly one-quarter of capacity, in order to enforce social distancing between concert-goers.
Opening acts were to be Sarah Connor, Rea Garvey, the BossHoss, Michael Mittermeier and Joris.
According to the original ticketing announcement, fans were "required to wear face masks during the concert and to register their contact details when buying their tickets to allow for contact tracing in the event of an outbreak related to the event."
When the concert was first announced, an article in Billboard noted, "Organizers are not requiring the attendees to be tested for COVID-19 prior to arriving at the venue. Instead, Live Nation will rely on a mix of contact tracing and comprehensive hygiene measures to ensure that the event doesn't create a coronavirus hotspot."
The article indicated that at least one German health official was condemning the decision as premature and irresponsible. The mayor of Düsseldorf, however, was reportedly supportive of the scheduled event, stating that the organizers appear to be taking all necessary precautions.
Related: Our review of a previous Bryan Adams concert
"The fans, artists, and crew, as well as the entire music industry, have been eagerly awaiting this moment" said Live Nation Germany CEO Marek Lieberberg at the time. "We are opening the door for the return of live music which now has the opportunity to resume after the unpredicted intermission. We know that fans are enthusiastic to experience live music once again, and we're excited to be able to bring them that opportunity."
Watch Adams perform in 2019
Adams made news in May when he posted what was described as a "hate-filled rant" on social media, bemoaning the cancellation of his scheduled summer tour due to the virus. You can read more about that incident here.

Latest posts by Best Classic Bands Staff
(see all)