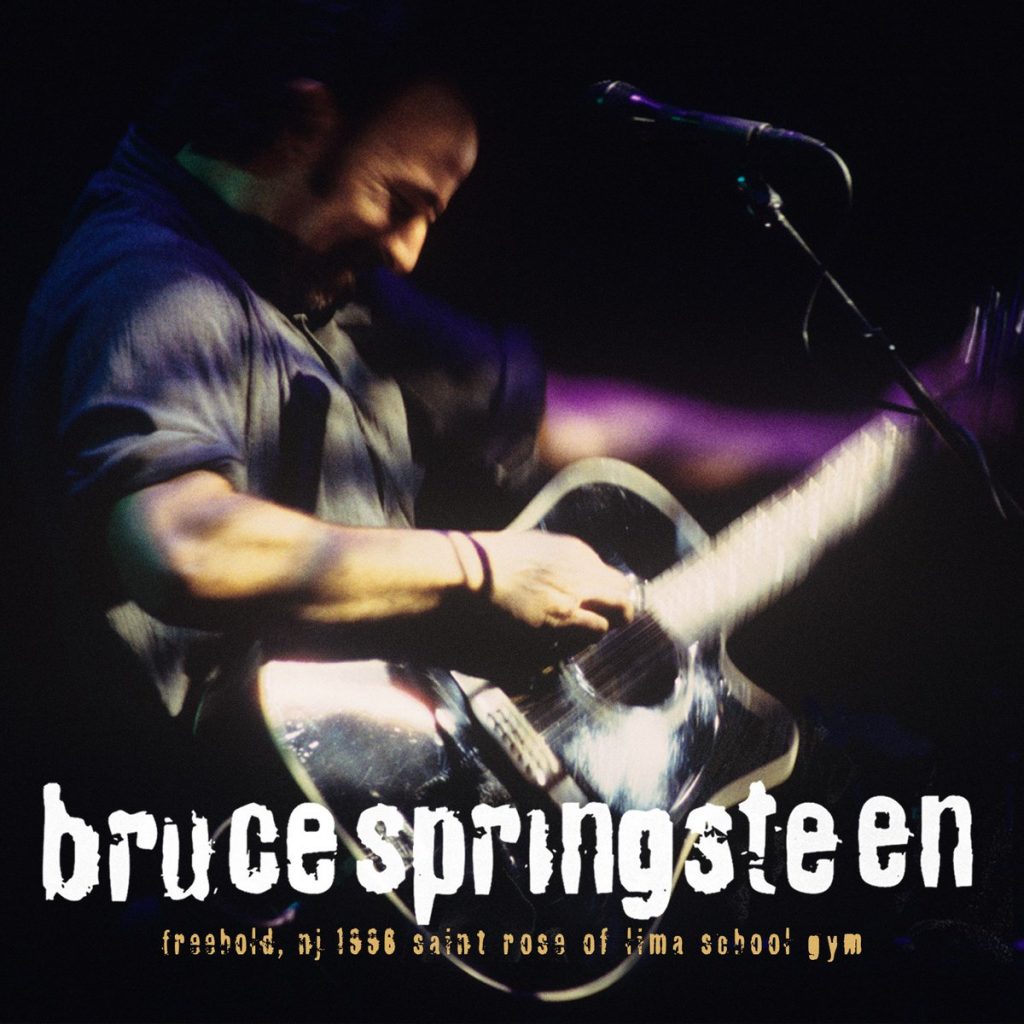 On Nov. 8, 1996, Bruce Springsteen returned to his parochial school, St. Rose of Lima, in Freehold, N.J., and performed an intimate acoustic concert in the gymnasium. Now, more than two decades later, he's releasing the recording of that concert as part of the ongoing series of live download/CD recordings available on his website.
You can go here for further information about Freehold '96.  Downloads are available now and the CD can be pre-ordered.
As anyone who has been to a Springsteen concert or read his memoir or seen his Broadway show already knows, Springsteen was not an especially inspired student. But he is nostalgic, and the concert, held only for residents of Freehold, gave him an opportunity to reach back into his catalog and pull out a handful of rarely performed songs, as well as a brand new nine-minute song simply called "Freehold."
Related: The Boss will receive a special Tony award for his ongoing "Springsteen on Broadway" show
On the website, the show is described: "This memorable homecoming stop on the Tom Joad tour sees Springsteen return to Freehold and his parochial school, St. Rose of Lima. Joined by special guests Patti Scialfa and Soozie Tyrell, Bruce reminisces and tears up the set list for nine tour debuts, including 'The River,' 'Two Hearts' 'Racing in the Street,' a rare 'When You're Alone' and the only tour performances of 'Open All Night,' 'Used Cars' and 'My Hometown.' The show wraps with 'Freehold,' an uproarious paean penned for the occasion."
Playing keyboards offstage was Kevin Buell.
According to an article posted on njarts.net, the concert was a benefit to establish a Latino community center at the church associated with the school.
Related: Columbia/Legacy will release a second volume of its Springsteen Albums Collection series
Freehold '96 Set List
1. The River 7:45
2. Adam Raised a Cain 4:17
3. Straight Time 6:22
4. Highway 29 4:20
5. Darkness on the Edge of Town 3:37
6. Johnny 99 6:02
7. Mansion on the Hill 7:41
8. The Wish 6:42
9. Red Headed Woman 4:20
10. Two Hearts 3:44
11. When You're Alone 3:49
12. Open All Night 9:05
13. Used Cars 4:33
14. Born in the U.S.A. 4:59
15. The Ghost of Tom Joad 9:11
16. Sinaloa Cowboys 4:41
17. The Line 7:46
18. Balboa Park 8:45
19. Across the Border 5:50
20. Growin' Up 4:28
21. This Hard Land 5:16
22. My Hometown 6:57
23. Racing in the Street 5:27
24. The Promised Land 7:18
25. Freehold 9:00
Listen to "Freehold" from the concert

The BCB team brings you the latest Breaking News, Contests, On This Day rock history stories, Classic Videos, retro-Charts and more.

Latest posts by Best Classic Bands Staff (see all)