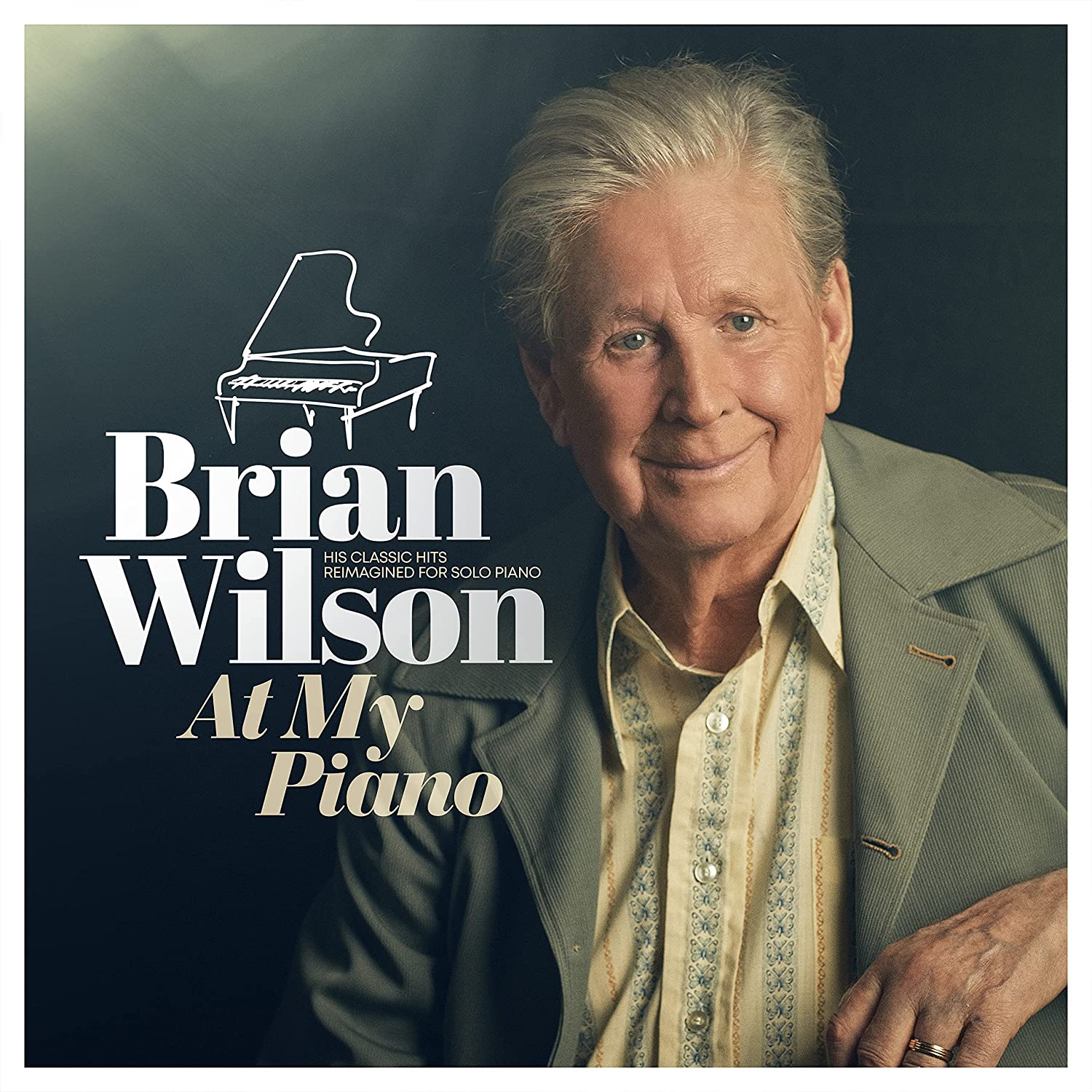 Brian Wilson has announced the release of At My Piano, a new instrumental album of many of the musician's legendary compositions. The title, available on CD and LP, will be released on November 19, 2021, via Decca Records. Listen to new performances of "Good Vibrations," "God Only Knows" and "Wouldn't It Be Nice," below.
From the Sept. 17 announcement: The musical legend returns to his rich catalog of hits and performs these historically popular songs in their purest form – just Brian, alone with his piano. At My Piano is a deeply relaxing collection of 15 memorable songs that include "Wouldn't it Be Nice," "California Girls," "Love and Mercy," and "Good Vibrations," performed with the lucid clarity that a solo piano composition creates.
"We had an upright piano in our living room and from the time I was 12 years old I played it each and every day," Wilson says. "I never had a lesson, I was completely self-taught. I can't express how much the piano has played such an important part in my life. It as bought me comfort, joy and security. It has fueled my creativity as well as my competitive nature.
"I play it when I'm happy or feeling sad. I love playing for people and I love playing alone when no one is listening.
"Honestly, the piano and the music I create on it has probably saved my life."
Listen to "God Only Knows" from the new album
Wilson began his professional career as a member of the Beach Boys, serving as the band's songwriter, producer, co-lead vocalist, bassist and keyboardist. He's on tour this fall. Tickets are available here.
At My Piano Track Listing
• God Only Knows
• In My Room
• Don't Worry Baby
• California Girls
• The Warmth of the Sun
• Wouldn't it be Nice
• You Still Believe in Me
• I Just Wasn't Made for these Times
• Sketches of Smile: Our Prayer/Heroes and Villains/Wonderful/Surfs Up
• Surf's Up
• Friends
• Till I Die
• Love and Mercy
• Mt Vernon Farewell
• Good Vibrations
Related: An in-depth interview with the genius

Latest posts by Best Classic Bands Staff
(see all)