The Blasters' Eponymous 1981 LP: Roots Music Finds Its Place in the Punk Revolution
by Cary Baker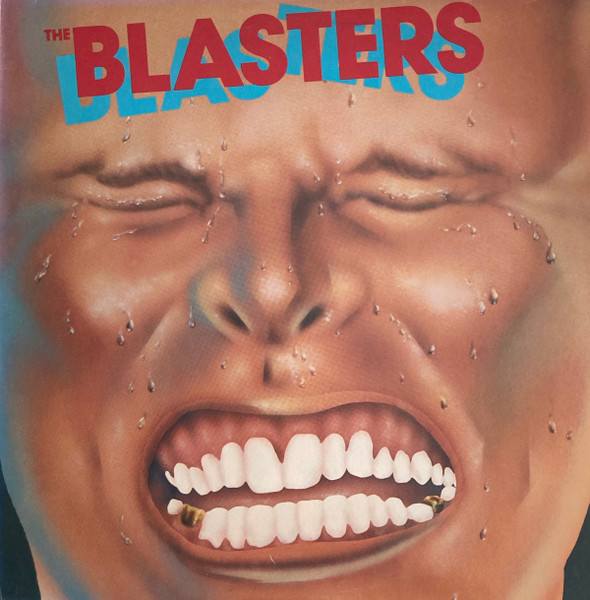 Well, it's a howl from the deserts, a scream from the slums
The Mississippi rollin' to the beat of the drums
They wanna hear some American music
Downey, Calif., is a working-class Los Angeles suburb of 114,355, nowadays more than 70 percent Latino. It is known as the home of the world's oldest still-operational McDonald's, which has rocked its golden arches since 1953. It's also known as the birthplace of the aerospace industry. Back in the '60s, when its population was closer to 88,000, the city was home to the Downey Records label, which gave the world the surf-rock instrumentals by the Chantays, including their hit "Pipeline." Richard and Karen Carpenter, who formed the multi-platinum duo the Carpenters, moved to Downey with their family, and helped put it on the musical map. Their apartment buildings, with names like Close to You, remain city landmarks.
And then there were Phil Alvin and his younger brother Dave Alvin, who spent their adolescence taking it all in.
Downey was ideally situated for proximity to roots music—south and east of greater Los Angeles. In South Los Angeles, Central Avenue was a jazz and blues nightclub strip and home to the Dunbar Hotel (acknowledged epicenter of the jazz scene) and Dolphin's of Hollywood, the city's leading Black-owned record store. By the mid-'60s, Johnny Otis and Charles Brown had given way to Brenton Wood and the Watts 103rd Street Rhythm Band. In East L.A., blaring from low-riders cruising Whittier Blvd., bands like Cannibal and the Headhunters and Thee Midniters were breaking through with their Chicano rock. And in Hollywood and greater L.A., you had the Beach Boys, Phil Spector, the Wrecking Crew and scores of bands forming, from Love to War.
Fast-forward from 1967 to 1981, when the punk revolution unleashed. The real question was how a band that seemed more in step with Canned Heat than the Germs could fare in a city whose focus (at least in the media) had become punk and new wave.
Slash Records was the label that grew out of the Slash fanzine, whose cover subjects included Poly Styrene, Darby Crash, Siouxsie and the Bansheees, the Screamers, the Cramps and Su Tissu. But certain other cover subjects hinted at roots music awareness beneath the punk sneer: Peter Tosh, Burning Spear and James Chance. After positioning itself along the punk aesthetic of the fanzine (early releases by X, the Germs, the soundtrack from The Decline of Western Civilization, an L.A. punk documentary), the Blasters were next on Slash Records' release schedule with their self-titled LP, released in December 1981.
That's where things get a little confusing: In 1980, the Blasters had released their actual debut album, titled American Music, on Rockin' Ronny Weiser's Rollin' Rock Records. Weiser served as producer. Weiser was a Milan, Italy-born rockabilly fanatic who'd found his way to Van Nuys, Calif., where, like Slash, he launched Rollin' Rock Records out of the Rollin' Rock fanzine, in which he was prone to interjections like, "Some get high on LSD; I get high on Jerry Lee." To make matters more confounding, the album contained early recordings of Blasters standards including the title track, "American Music," and "Marie Marie," both penned by the Alvin brother who would prove the band's key songwriter, guitarist Dave.
"American Music" and "Marie Marie" were in turn were re-recorded for what most fans mistakenly think of as the Blasters' debut album—the eponymous The Blasters album, self-produced, and released on Slash Records a year after the Rollin' Rock LP on Slash Records. The album would also come to be known as "the face album" as its cover was a painting of singer Phil Alvin's contorted visage.
Of course the brothers Alvin were not the only members of The Blasters. Bassist John Bazz and drummer Bill Bateman had also grown up in Downey, and Canned Heat's Gene Taylor was added to the fold on piano. Which isn't to mention The Blasters album's secret weapon: the horn section of Kansas-born, New Orleans-weaned saxophonist Lee Allen, who'd accompanied rock 'n' roll originators Professor Longhair, Fats Domino and Lloyd Price on his way to helping make Dr. John's Gumbo unforgettable—and Philadelphia-born Steve Berlin, who'd played with Top Jimmy and the Rhythm Pigs, the Flesh Eaters and the Blasters before becoming a full-fledged member and key multi-instrumentalist in fellow Slash recording act Los Lobos.
Related: 1981 in 50 classic albums
As Richard Cromelin of the Los Angeles Times noted in 1998, "The Blasters joined X and Los Lobos in a triumvirate of Los Angeles bands that combined classic forms with contemporary attitude and intensity."
Dave's "American Music" told the story of the Blasters' scope of influences: "We got the Louisiana boogie and the Delta Blues/Country swing and rockabilly, too/We got jazz, country & western and Chicago blues/It's the greatest music that you ever knew/Well it's American Music." But their success was not about how well the Blasters could play blues or rockabilly—it's how they transformed it into something altogether new. A lot of that had to do with Phil Alvin's voice: one part Cab Calloway, one part Big Joe Turner, with a tonal quality all his own.
Then there was Dave's lead guitar prowess, which was exceeded only by his songwriting savvy. Seven of the album's songs were Dave originals. The band's passion and authenticity came through his lyrics and Phil's vocal cords and harmonica work. So many of the songs became standards more or less immediately: "American Music," of course, "Marie Marie," "Border Radio" and "So Long Baby Goodbye."
This wasn't just a band playing roots music rehashes at a suburban blues bar. No, these songs were American roots music, but they were poetry. Consider Dave's "Border Radio": "One more midnight, her man is still gone/The nights move too slow/She tries to remember the heat of his touch/While listening to the Border Radio."
The balance of The Blasters album was composed of covers—and what an assortment of covers! There was Little Willie John's "I'm Shakin'," written by Rudy Toombs. Phil's voice on Dave's lyric makes you feel the tremor. (It was probably the best song about bodily oscillation ever—until cohorts Los Lobos came with "Shakin' Shakin' Shakes" in 1987. Also covered was Sunnyland Slim's "Highway 61" (not the Dylan song that invokes the mythic Twin Cities-to-Delta highway), "I Love You So" by Bo Diddley, Jimmie Rodgers' and Elsie McWilliams' "Never No Mo' Blues," and finally an obscurity by rockabilly singer Bob Ehret, originally released on Aladdin Records (famously, per its maroon label, based in "Beverly Hills, California") in 1957.
One really got the sense the brothers Alvin had access to some inside information. But no—they'd just made frequent visits to Downey's Wenzel Music Town on Lakewood Blvd. while growing up and kept their ears open as they crossed Downey city limits into South L.A., East L.A., and south of the border.
Dave Alvin looks back at the making of the Blasters, pointing out that the secret ingredient wasn't always just the music itself: "When we recorded our first album for Slash, there were always three new cases of beer stacked every afternoon when we arrived at the door of the studio at United Western Studio on Sunset Blvd. We paid the cost of the beer out of our recording budget; we felt the beer was as mandatory as the two-and-a-half-inch tape reels our songs were being recorded on. We Blasters usually didn't drink all three cases in a night (though we sometimes did). We had lots of help from various hometown amigos, musicians, writers, record label folk, beloved ne'er do wells and even occasional random strangers off the street.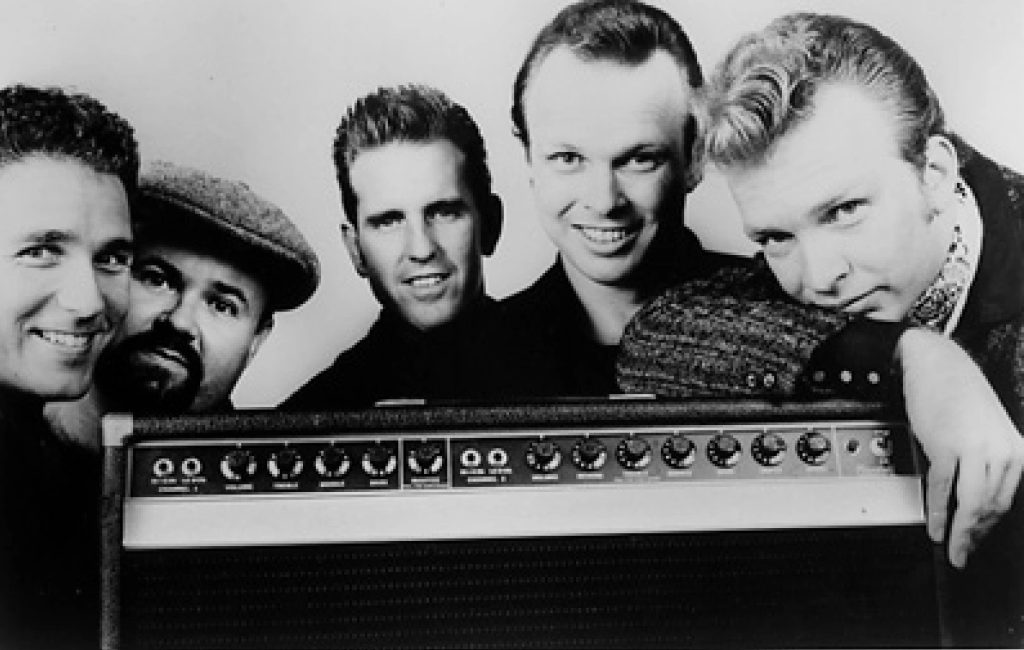 "Some of the people who helped drink our beer were L.A. music scene friends like John Doe and Exene, Jeffrey Lee Pierce, Top Jimmy, Chris D., Lux Interior and Poison Ivy from the Cramps, as well as old pals from the blues world like harmonica virtuoso James Harman and Larry "The Mole' Taylor of Canned Heat and Tom Waits fame. Larry even told us that we were recording in the same studio room where he had cut 'Last Train to Clarksville' playing bass for the Monkees!
"My favorite moments from those sessions, though, didn't involve beer or the friends who shared them with us," he added. "What I remember most fondly and powerfully were the two nights that our lifetime friend, musical mentor, lifestyle coach and newest member of the Blasters—the great New Orleans saxophonist Lee Allen—came to do his sax solos and parts (along with Steve Berlin). I'll never forget the waves of pure joy that swept over me hearing Lee's classic melodic lines, both sultry and exuberant, gracing my songs 'Hollywood Bed' and 'So Long Baby Goodbye.'
"When we finished tracking, we all ran into the control room, opened new beers and had Roger (Harris), our engineer, play the songs over and over again. It was truly one of the happiest moments of my life—and remains so to this day."
The Blasters continue with the core membership of Phil Alvin, John Bazz, Bill Bateman and Keith Wyatt. It should be mentioned that Phil holds an M.A.—there are reports of that degree being a Ph.D.—from California State University, Long Beach, proffering a thesis in the field of set theory and mathematical semantics.
Dave Alvin, meanwhile, has found success as a solo artist after stints in X and the Flesh Eaters. Among his best-known post-Blasters songs: "4th of July" and "King of California." He's also recorded and toured with Texas singer-songwriter Jimmie Dale Gilmore, and a recent-enough duo album with his brother, Phil.
Somewhere in that space, Dave released a book of lyrics, poems and essays titled New Highway. Both Phil and Dave have battled health concerns in recent years, but there is no question each has more to give the music world before they're through.
But as the Blasters' eponymous 1981 album reminds us: It all began in Downey, the unlikely melting pot of American music.
Watch the Blasters perform "Marie Marie" at Farm Aid in 1985
Latest posts by Cary Baker
(see all)