In 1971, a feature film, Billy Jack, about a Vietnam War veteran, arrived in theaters. The movie, directed, written and starring Tom Laughlin, as the half-Indian, Green Beret titular character, had a long journey on its way to the screen. Laughlin had begun filming it in 1969 on a shoestring budget – with his wife and collaborator, Delores Taylor, as co-star. After it passed hands though a series of distributors, it was finally released by Warner Bros. on May 1, 1971.
Billy Jack, with its contradictory message of peace through violence, became a significant hit. Laughlin's character repeatedly stands up to injustices that he witnesses in an Arizona town, as he resorts to using martial arts to actively combat the perpetrators.
Billy acknowledges his need to control his "violent temper. I try. I really try."
Watch the "I just go berserk" scene
[The martial arts sequences were performed by Laughlin's stunt double, Han Bong-Soo, an expert practitioner of those skills.]
"I'm gonna take this right foot…"
[When a 1974 sequel, The Trial of Billy Jack, was released to even greater success, many fans discovered that there had been an earlier picture, 1967's Born Losers, that featured Laughlin as the Billy Jack character. When Trial was released, with significant success (again via Warner Bros.), the original's distributor looked to capitalize on its popularity and re-released Born Losers with ads that blared, "The Original Billy Jack is Back."]
In 1969, a Canadian band, The Original Caste, recorded a song called "One Tin Soldier." The song, featuring Dixie Lee Stone on vocals, reached #6 in Canada and became a modest hit in the U.S., reaching #34 on the Hot 100.
Its lyrics included the verse:
Go ahead and hate your neighbor,
Go ahead and cheat a friend.
Do it in the name of heaven,
You can justify it in the end.
The anti-war song was written by Dennis Lambert and Brian Potter, who penned a substantial number of hit singles for other artists, including "Don't Pull Your Love," by Hamilton, Joe Frank and Reynolds, "Ain't No Woman (Like the One I've Got)" by the Four Tops, and the Grass Roots' "Two Divided by Love."
In 1971, Esther "Jinx" Dawson, the singer for the American rock band, Coven, recorded the vocals with session musicians for a remake of "One Tin Solder," with the single credited to Coven. This version, titled "One Tin Soldier (The Legend of Billy Jack)," was used in the film and is often referred to as "The Theme From Billy Jack." This version also charted, and slowly climbed the chart, ultimately reaching #26 on the Hot 100.
But wait… there's more! In 1973, Laughlin re-released Billy Jack to theaters. Another version of "One Tin Soldier," this time recorded by Coven in 1971 for their self-titled album on MGM, hit the charts, though it stalled on the Hot 100 at #79.
Related: Top radio hits of 1971
One year later, just for good measure, Coven's cover charted again in 1974, to coincide with The Trial of Billy Jack, (got it?) this time topping out at #73.
Listen to Coven's version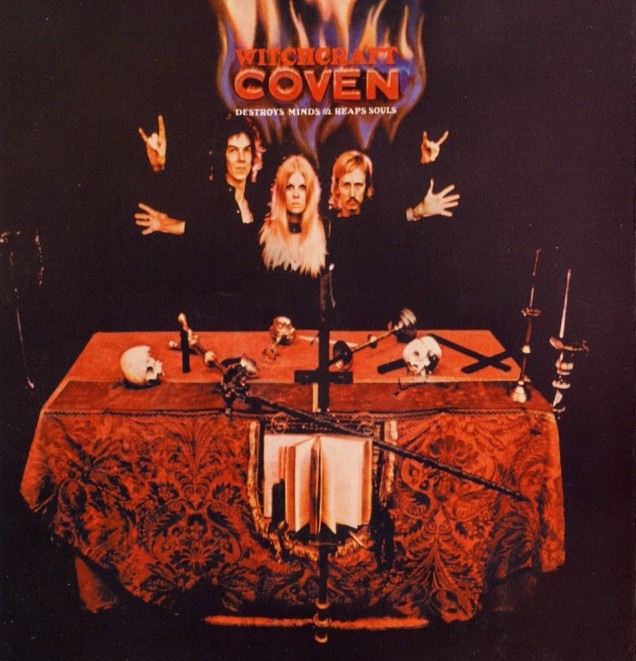 Coven became known for their occult lyrics and sinister images. And while they'll be forever tied to "One Tin Soldier," they're also credited for introducing the "Sign of the Horns" to rock and metal culture. The back cover of their 1969 album, Witchcraft Destroys Minds & Reaps Souls, depicts several group members displaying the hand gesture.
Laughlin made one more film in the series, 1977's Billy Jack Goes to Washington, though it failed at the box-office. Nearly a decade later, he started production on The Return of Billy Jack, this time with the titular character relocated to New York City. Laughlin suffered an injury while in production and filming was suspended. It was never completed.
In his varied life story, he played college football, founded a Montessori preschool with his wife, ran for President multiple times, and wrote several books on Jungian psychology. He died Dec. 12, 2013, at age 82.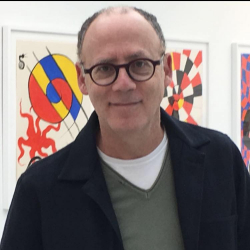 Latest posts by Greg Brodsky
(see all)