Bill Wyman on Brian Jones and the Birth of the Rolling Stones
by Dennis Elsas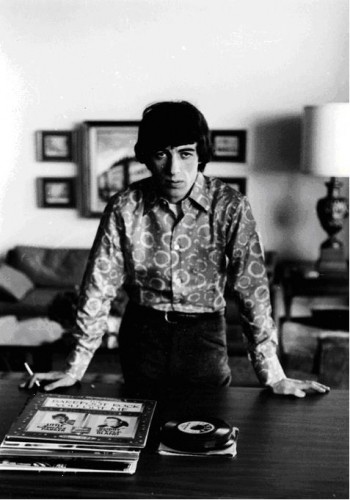 In 2016, former Rolling Stones bassist Bill Wyman announced that he had prostate cancer though it doesn't appear to have slowed him down. Later that year, he performed at an 80th birthday gala at Blues Fest in London with guests that included Robert Plant, Bob Geldof and Mark Knopfler. (Watch a clip from the concert below.)
Wyman was born on October 24, 1936, in London, England.
Dennis Elsas is, as many Best Classic Bands readers know, one of the most respected album rock air personalities in the nation, and recently celebrated his 51st year on-air. From a quarter-century-plus stint as a DJ and music director at WNEW-FM to his endeavors today as afternoon drive host at the esteemed WFUV and as co-host of the weekly Beatles talk and "call-in" show, "Fab Fourum," heard exclusively on the Beatles Sirius/XM Channel (18) plus weekend shifts on Sirius/XM's Classic Vinyl Channel (26), he has earned the regard of listeners and artists alike. Dennis occasionally presents his Rock 'n' Roll Never Forgets live multimedia show, a real treat that greater New York metro area rock fans should not miss.
Best Classic Bands is pleased to be publishing excerpts of many of his interviews with classic rock legends as a regular feature: The Dennis Elsas Conversation.
In 2002, Elsas spoke to Wyman. In Dennis' own words: "After leaving the Stones in 1992 to focus on getting his personal life straightened out, Wyman has written numerous books, continued to play and record music and even opened a successful London restaurant called Sticky Fingers. An avid collector of many things, Wyman has often been called the Rolling Stones' archivist. His impressive coffee table style Rolling With The Stones book is a wonderful insight into the band's history, filled with a remarkable collection of photos, posters, ticket stubs and stories that only he could tell.
Says Elsas, "I wanted to learn the definitive story of how the band got its name." You can also listen to their conversation here.
Dennis Elsas: You start the [Rolling With the Stones] book off in the Birth of a Band chapter. You say that "I can start with myself or I can start with Keith. But I think it should be Brian. Because we were his brainchild and it was Brian who named us. He was the driving force behind the band. Brian was the original Rolling Stone." Can you tell us a little more about that?
Bill Wyman: He created the band. It was his idea. It was his idea to play blues when blues was unheard of in England, really, apart from probably a maximum of 50 people, I would think, and some people in the jazz fraternity. You couldn't buy blues records in shops; they didn't exist. They [weren't] played on the radio hardly ever. You might get one odd track by Big Bill Broonzy on a jazz program… It was so rare you didn't know about the existence of it. Brian found out about it and he wanted to form a band to play this, which was totally un-commercial at the time. And then he spent about six months trying to put bands together… various members that knew something about blues.
Ian Stewart was the first to join, the piano player who became our roadie, and we all loved him. He died in the '80s. And then at a later time, Mick came along and he brought Keith. And then a few other members left. Brian's idea of blues was Muddy Waters, and Elmore James, and Jimmy Reed and people like that. Whereas Mick and Keith brought him Bo Diddley, Chuck Berry and people like that. And they kind of had a pseudo-Stones band from their first gig in July of '62 up until the end of the year where they played sometimes three or four gigs on a month or something, just odd things with various conglomerations of other musicians and drummers and things. Then I joined in December with my drummer, who'd played with them on and off.
Then in January of '63, they fired my drummer… he wasn't that good and Charlie [Watts] joined and the band was formed then. But it was Brian's thing, he gave the name of the band. He decided the style of music we would play and how and where and he talked to people and got us gigs. He wrote to music papers and jazz papers about the Stones and about blues and things like that. So it was his band, really, and then he just deteriorated over the years and Mick and Keith took over when they started writing.
Watch the Stones perform in 1964
Related: Rolling Stones in Mono – Behind the box set
DE: You say in your book it was Brian who gave it his name and there have been all these different stories about a song. You have a whole page of different things with the word "Rolling Stone" on it, so where exactly, finally, all these years later, what is the official tale?
BW: He was asked about a gig and he was in a telephone box. Although people tend to refute that. That's the way I know about it. He was in a telephone box and they asked the name of the band and he just had some albums under his arm. And he just looked on the back of the Muddy Waters one he had. And very few people had a Muddy Waters album in those days, I assure you. And he saw "Rolling Stone Blues" so he called it "Rolling Stones."
Watch Wyman and friends celebrate his 80th birthday in 2016
Watch the trailer for the Wyman documentary, The Quiet One

Latest posts by Dennis Elsas
(see all)