10 Big Rock Acts Without a U.S. Top 10 Single
by Greg Brodsky
Before there was classic rock radio, it was simply rock radio. In the 1980s, each major U.S. market had at least one station that was playing new hits by such acts as REO Speedwagon, Journey, Bruce Springsteen, Heart, John Mellencamp, Foreigner and scores of others.
But before that format grew, the place to hear the latest rock hits was the local Top 40 station on your AM dial. As regular Best Classic Bands readers know, we regularly feature charts in our Top of the Pops section that reveal the Top 10 songs or albums of a particular week. The Top 40 format was a virtual melting pot of music with rock songs side-by-side with R&B hits, novelty songs, pop songs, and later, disco and rap hits.
At some point in the '80s, Top 40 stopped playing rock music.
But during those earlier years, most established rock acts enjoyed various degrees of pop success. But these 10 artists – many astonishingly so – never enjoyed a U.S. Top 10 pop hit. You won't see the Grateful Dead on this list, for instance. They sneaked in at #9 with 1987's "Touch of Grey," their only song to chart in the Top 60 of the Hot 100. Or Joni Mitchell who earned a #7 hit with 1974's "Help Me."
But check out the superstars who never made it. We're counting down in order of furthest from the Top 10.
10) Traffic
This amazing band, whose members included Steve Winwood, Dave Mason, Jim Capaldi, Jim Gordon, Chris Wood and Ric Grech, among others, were immediately leaders of the psychedelic rock era when they were formed in 1967. Their landmark albums include John Barleycorn Must Die and The Low Spark of High-Heeled Boys, both of which were among their four consecutive Top 10 albums. But while their trippy songs like "Dear Mr. Fantasy" and "Feelin' Alright" were FM radio staples, they never crossed over to pop radio. Their highest charting single was actually an amazing live version of "Gimme Some Lovin'" at #68, which Winwood had famously co-written and recorded as the lead singer for the Spencer Davis Group.
Related: Our Album Rewind of Traffic's Welcome to the Canteen
9) Emerson, Lake & Palmer
The thing that surprises us the most about ELP's inclusion on the list is that the British progressive rock band only had four songs that even charted on the Hot 100. While we recognize that the group was known for its lengthy songs of original material, classical works and more, they certainly earned rock radio success with songs like "Lucky Man," "Still… You Turn Me On" and "Karn Evil 9." Their Top 40 peak? 1972's "From the Beginning" which only reached #39.
8) The Band
Their status as rock legends was secured ages ago, first backing up Ronnie Hawkins and then Bob Dylan. And when they finished touring in 1976, director Martin Scorsese filmed their final performance for posterity with one of the most star-studded lineups ever assembled for The Last Waltz. Many of their songs are as enduring as they come: "The Weight" and "Stage Fright" are just two. 1969's "Up on Cripple Creek," with Levon Helm on lead vocals, was their biggest pop success reaching #25.
7) AC/DC
The Australian hard rock band that's still performing well over 40 years after their 1973 start, have plenty of significant benchmarks from their career. They've sold more than 200 million albums, sold-out countless arenas and stadiums, and recorded numerous signature songs, "Highway to Hell" and "You Shook Me All Night Along," among them. Yet they never achieved that elusive pop hit. Their highest charting single was 1990's "Moneytalks," which peaked at just #23.
6) Rush
The Canadian progressive rock trio recently retired from live shows after their 2014 R40 tour and box set celebrated four decades of making music. Yet despite no less than 12 albums that reached the Top 10 in sales, and rock radio success for signature songs like "Tom Sawyer," the band barely made a dent on the pop airwaves. 1982's "New World Man" was the outlier, reaching #21 on the Hot 100.
5) Warren Zevon
The singer-songwriting great sure had his share of memorable songs in his career including such classics as "Poor, Poor Pitiful Me," "Lawyers, Guns and Money" and "Excitable Boy." His only modest pop hit was 1978's "Werewolves of London" which reached #21 and featured the lyrics: I saw a werewolf with a Chinese menu in his hand, Walking in the streets of Soho in the rain. He was looking for a place called Lee Ho Fooks, Gonna get a big dish of beef chow mein.
4) Jimi Hendrix
While so many of his peers that achieved greatness in the late '60s but whose lives were also cut short such as Janis Joplin and The Doors' Jim Morrison, enjoyed huge pop hits, the guitar legend never did. 1967's "Purple Haze" only reached #65. The same year's "Foxy Lady?" Just #67. The next year gave Hendrix his biggest pop hit when his cover of "All Along the Watchtower" reached #20.
3) Elvis Costello
This incredibly prolific songwriter who burst onto the scene in the late 1970s was never embraced by pop radio. If you knew that he's only had three songs that charted on the Hot 100, raise your hand! "Alison," from 1977, wasn't one of them. The song of his that we hear the most these days is "Pump It Up," which has become a rallying song played over the home team's PA system at sporting events. That, too, never charted. His biggest pop hit? 1989's "Veronica," which was the first single at his new home at Warner Bros. Records after years at Columbia. We'll admit that until we did research for this story, we didn't know the song was co-written by Paul McCartney.
2) Squeeze
Here's one that really took us by surprise. The British pop group, often compared to The Beatles for the lovely melodies by the group's leaders and songwriters, Glenn Tilbrook and Chris Difford, were essentially ignored by Top 40 radio. The band has close to a dozen tunes that could've (should've?) been pop hits yet only three even charted. The list includes such longtime audience favorites as "Goodbye Girl," "Another Nail in My Heart," "Pulling Mussels (From the Shell)" and "Black Coffee in Bed." "Tempted," featuring a great lead vocal by short-term member Paul Carrack peaked at #49. 1987's "Hourglass" at #15 is the outlier.
1) Jethro Tull
Tull is another longtime British rock/progressive rock band that released plenty of studio albums. They enjoyed lots of FM airplay with such staples as "Aqualung" (which wasn't even released as a single) and "Locomotive Breath" (which peaked at #62). Despite two #1 albums, their only pop success was with 1974's "Bungle in the Jungle" (#12) and 1969's "Living in the Past" (#11).
Related: 10 more big rock acts without a Top 10 U.S. hit
Related: And here our 10 legends with just one Top 10 U.S. hit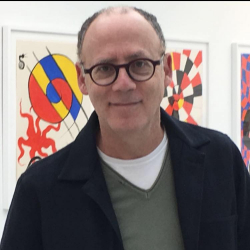 Latest posts by Greg Brodsky
(see all)