In the fall of 2015, we had been planning this new feature for a while, parking URLs of clips that we think you'd enjoy, and trying to decide which one to lead with.
Then we saw this amazing new/old video for The Beatles' song "Revolution" that was published on YouTube on October 20, 2015 and our collective jaws dropped. This is how we debut our Classic Videos section!
It was featured in the 1 collection released November 6, 2015, from Apple Corps Ltd./Capitol/Universal in a variety of formats and configurations.
"Revolution" was directed by Michael Lindsay-Hogg – who helmed episodes of the influential British pop music TV show Ready Steady Go! and promo films for such other Beatles songs as "Paperback Writer," "Rain" and "Hey Jude," and is recognized today as a video music pioneer. The clip was filmed on September 4, 1968 at Twickenham Film Studios in London.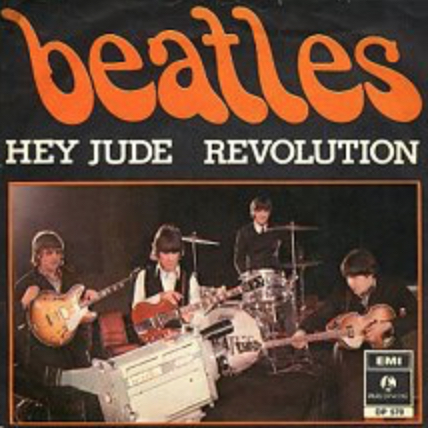 The song is one of the most famous B-sides in music history. "Revolution" was the flip side of The Beatles' "Hey Jude" single, released on August 26, 1968.
The slower arrangement of "Revolution"was included on the 1968 double album, The Beatles (aka The White Album). Five versions are on the 50th Anniversary Super Deluxe edition of the album, which arrived on November 9, 2018.
Related: The White Album Facts and Trivia
Producer George Martin wrote of the sound on the song's recording: "Plugging directly into the Abbey Road desk and pushing the needles into the red achieve the fuzz guitar sound. We got into distortion on that, which we had a lot of complaints from the technical people about. But that was the idea: it was John's song and the idea was to push it right to the limit. Well, we went to the limit and beyond."
As for Classic Videos… these clips come from a variety of categories: music (of course) new and old, pop culture, movie trailers and more that at times will make you laugh and other times make you sit up and take notice, and always entertain.
Watch this Beatles classic
If you're a new Best Classic Bands reader, we'd be grateful if you would Like our Facebook page and/or bookmark our Home page.

Latest posts by Best Classic Bands Staff
(see all)