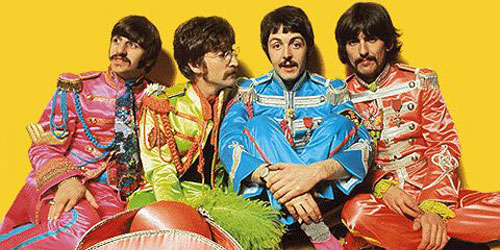 A new documentary, Sgt. Pepper's Musical Revolution, will air on PBS stations on June 3, according to an announcement from the public television network. The announcement notes the film will feature "extracts from material never before accessible outside of Abbey Road studio" including photographs, snippets of conversation between the band members and producer George Martin, isolated vocal and instrumental tracks and more.
The TV special, which will air at 8 p.m. EST (check local PBS stations for local times) is timed to coincide with the 50th anniversary of The Beatles' Sgt. Pepper's Lonely Hearts Club Band album, which is being celebrated with the release of a new multi-disc boxed set on May 26.
The hour-long program will look at the making of the album and how its music reflected and influenced the cultural climate. The documentary was directed by Francis Hanly, and is hosted by U.K. composer, music historian and broadcaster Howard Goodall. The special, according to the PBS announcement, features rare recordings of the Beatles working on Sgt. Pepper's at Abbey Road Studios in London, including chatter between the band's members and isolated vocal and instrumental tracks from various tunes. The doc also looks at the various techniques the group and producer George Martin used to create the sonically innovative songs.
Related: BCB's preview of the forthcoming deluxe Pepper reissue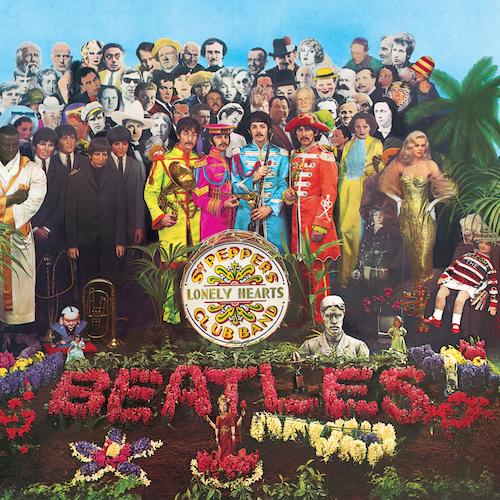 Said Goodall, "Whatever music you like to listen to, if it was written after June 1, 1967, then more likely than not it will have been influenced, one way or another, by Sgt. Pepper's Lonely Hearts Club Band. The record's sheer ambition in its conception, composition, arrangements and ground-breaking recording techniques sets it apart from others of the time. It's a landmark in 20th century music, and I've hugely enjoyed exploring the story behind the music."
"This will be Sgt. Pepper as you've never heard it before," added producer Martin R. Smith. "We've been granted unprecedented access to the Beatles' own archive, photographs and multi-track studio tapes so we'll be able to give an insider's view into the making of this landmark album and, through Howard Goodall's insight, just why it was so revolutionary."
In addition to the deluxe album reissue (which includes its own making-of documentary, originally produced in 1992), several Pepper-related books are being published and, as reported previously on BCB, the SiriusXM satellite radio network is introducing a full-time Beatles channel. That channel will go live on May 18.
As a reminder, Sgt. Pepper's Lonely Hearts Club Band Anniversary Edition releases include:
Super Deluxe (Pre-order here): The comprehensive 6-disc box set;
Deluxe Vinyl (Pre-order here): Expanded 180-gram 2-LP vinyl package;
Deluxe (Pre-order here): Expanded 2-CD and digital package features the new stereo album mix on the first CD and adds a second CD of 18 tracks;
A CD featuring the new Sgt. Pepper stereo mix. (Pre-order here.).
Related: Hear an alternate take of the title track
The Super Deluxe set, in particular, has seen huge advance sales, which made it, for a while, the #1 selling album at Amazon even with its hefty price tag. Expect those orders to pick up again as the street date approaches.
Complete details of the 50th Anniversary releases are here.
Watch an earlier Pepper mini-documentary here

Latest posts by Best Classic Bands Staff
(see all)