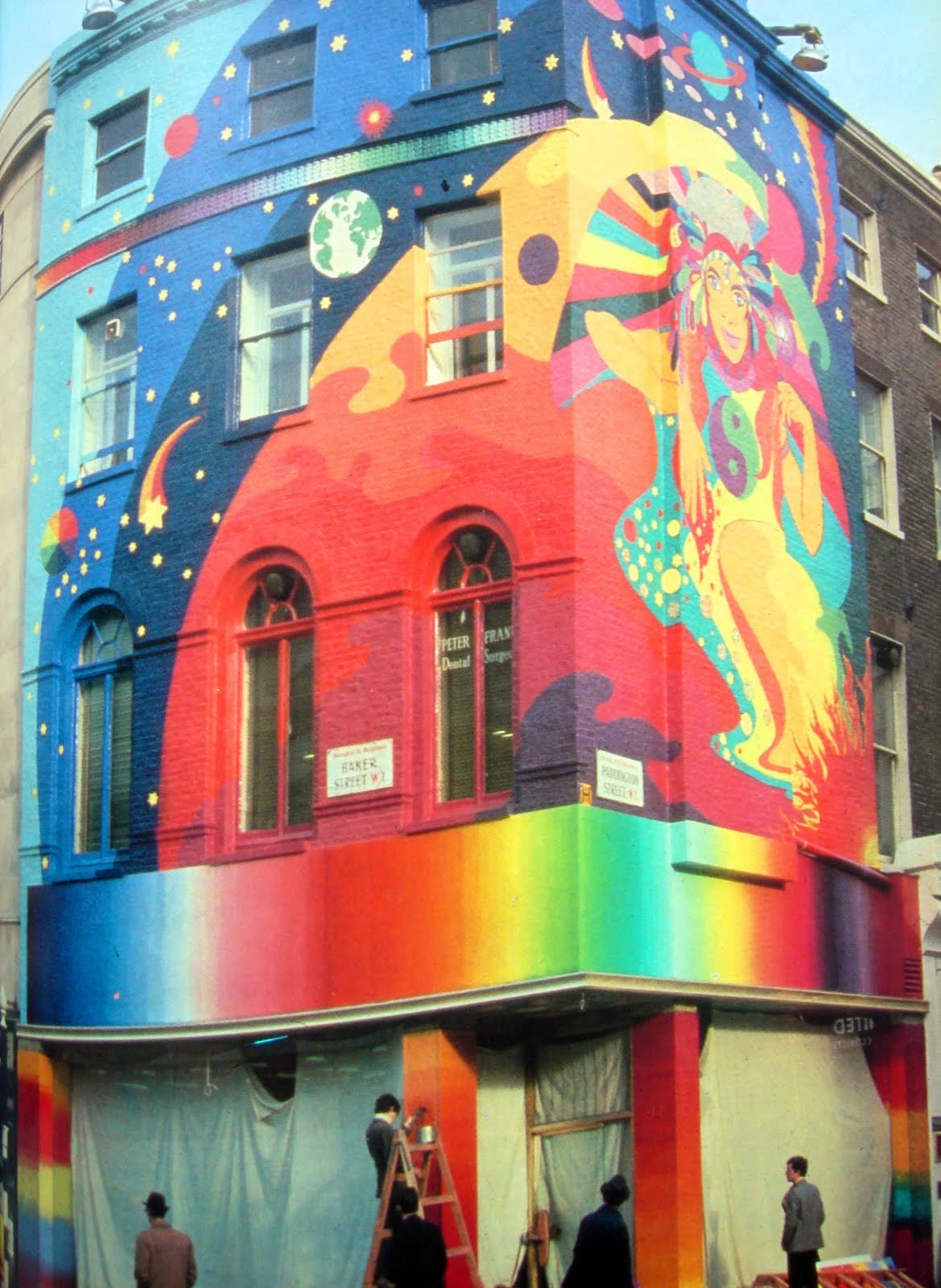 With the 1960s counterculture starting to flourish in swinging London, the idealistic company started by the four Beatles, Apple Corps, Ltd., opens one of its first ventures: a retail store "where beautiful people can buy beautiful things," as Paul McCartney put it. The shop at 94 Baker St. was festooned with a four-story psychedelic mural designed by a Dutch art collective called The Fool, who also created some of its offerings – primarily clothing and accessories.
One can argue that it was the first Apple store.
The boutique – a term John Lennon insisted should not be used though the store came to be known as one – opened with a gala bash on December 7, 1967 whose attendees included Lennon, George Harrison, Eric Clapton and Jack Bruce of Cream, The Who's Keith Moon, A Hard Day's Night and Help! director Richard Lester, and singer Cilla Black. But from the start the venture turned out to be a money pit due to rampant shoplifting and pilfering by its employees. The mural had been painted without the proper permissions by the Westminster City Council, and eventually had to be painted over in mid May of 1968. As its losses spiraled upward of £200,000, the store was closed after a mere seven months of operation and its remaining inventory was given away free to the public on its final day.
Watch a news reel of the store's opening event
It may well be that all you need is love. But professional store management certainly doesn't hurt.
(To put the timing in perspective, the closing occurred while The Beatles were in the midst of recording The Beatles aka The White Album.)
Related: 1968 – The year in 50 albums

Latest posts by Best Classic Bands Staff
(see all)