The Beach Boys were still a relatively new phenomenon with just three (of their eventual 15) Top 10 singles when they entered Western Studio on Sunset Boulevard in Hollywood in October 1963. With their third album of the year, Little Deuce Coupe, just released, America's hottest group wanted to offer a holiday song to their new fans.
Twenty-one-year-old Brian Wilson had one ready for the occasion. "I wrote the lyrics to it while I was out on a date and then I rushed home to finish the music," he told an interviewer.
He was referring to "Little Saint Nick," a two-minute gem with lead vocals by Mike Love and its "Christmas comes this time each year" refrain. The tune is compared musically to the group's "Little Deuce Coupe," their #15 pop hit from earlier that summer. Backed with the group's a cappella recording of "The Lord's Prayer," the holiday single was released on December 9.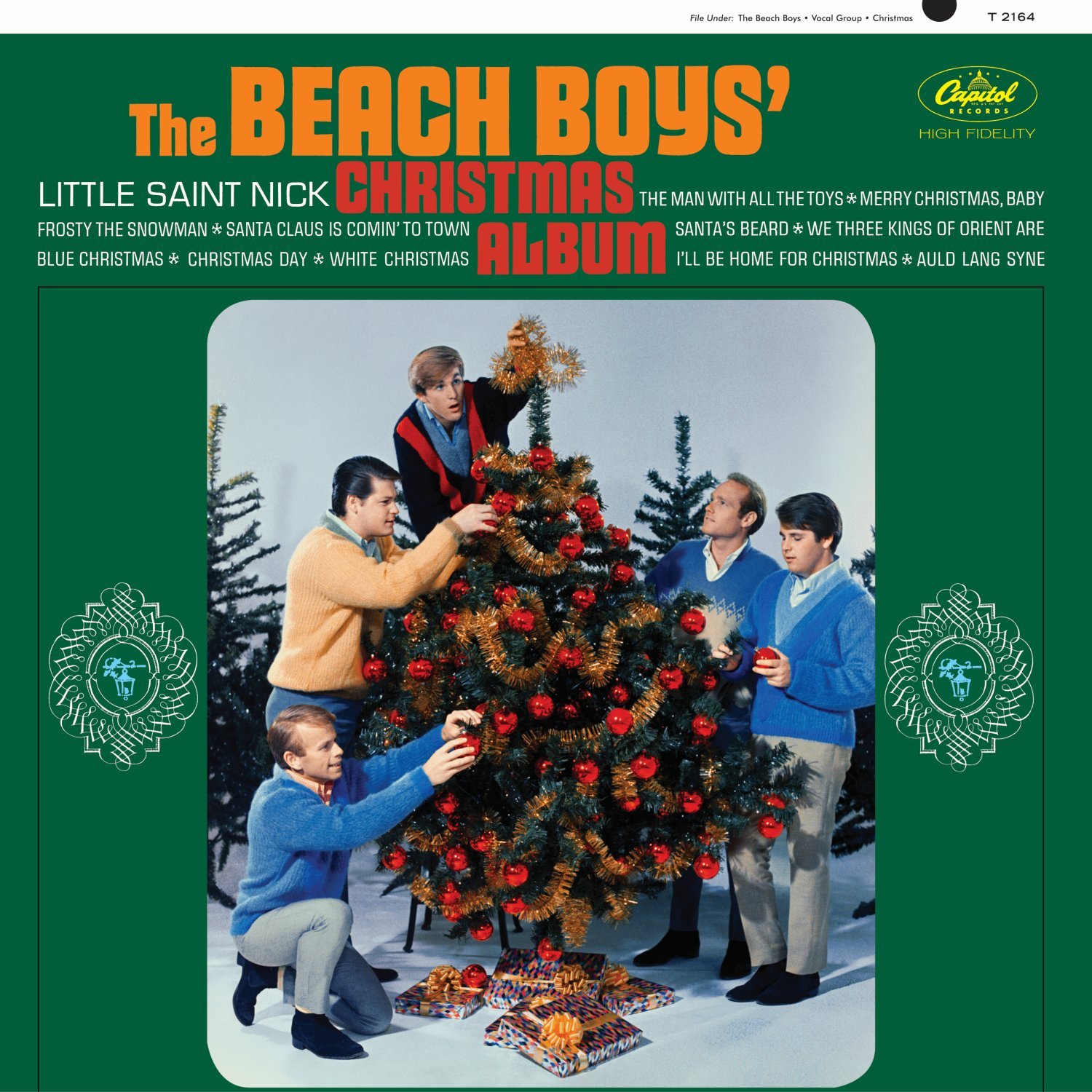 As writer Jerry Reuss notes (yes, the same Jerry Reuss who pitched in the Major Leagues for 22 seasons), the single arrived "just seventeen days after the assassination of President Kennedy… [and] helped break the somber mood of the country."
It ultimately reached #3 on Billboard's Christmas singles chart. (With its success, the Beach Boys and their label, Capitol Records, decided to record an entire Christmas album for 1964. The Beach Boys' Christmas Album included "Little Saint Nick," four other originals and covers of such holiday standards as "Frosty the Snowman" and "Blue Christmas.")
In 2020, the song received its first official video thanks to a beautiful hand drawn and painted clip created by Fantoons Animation Studios.
Related: The same studio created an official video for a Chuck Berry holiday classic
In 1992, Mike Love filed suit claiming he had been denied a songwriting credit for 35 Beach Boys songs including "I Get Around," "Help Me, Rhonda," and "Little Saint Nick." He won the case in 1994.
Listen to the original single's B-side
And here's "Santa Claus is Coming to Town" from The Beach Boys' Christmas Album

Latest posts by Best Classic Bands Staff
(see all)