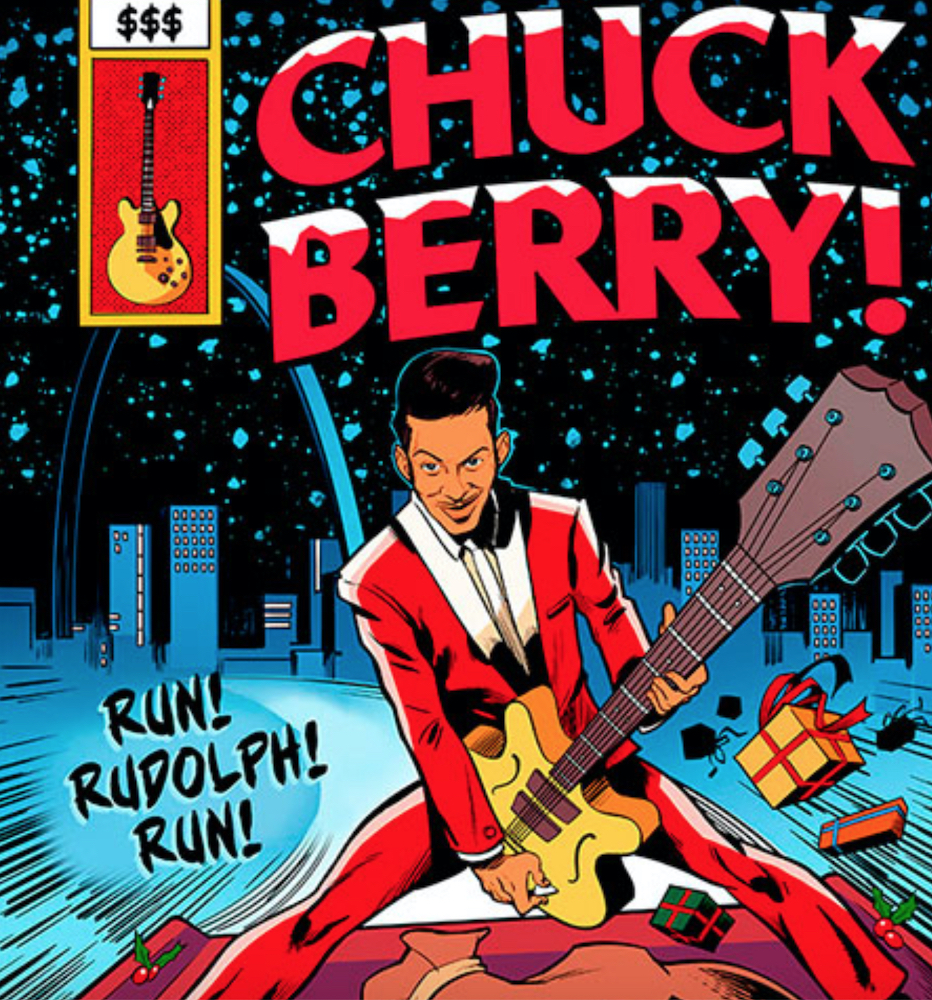 It's fairly safe to say that you've likely heard "Rudolph the Red-Nosed Reindeer" hundreds of times. Chances are, that when you've walked through a shopping mall between Black Friday and Christmas Eve, you've heard any number of versions of the song playing on loudspeakers while you did your holiday shopping.
The Johnny Marks composition was first sung by a crooner named Harry Brannon in 1949, though the singing cowboy, Gene Autry, scored a #1 hit with it later that year. Since then, it's been recorded countless times including versions by Bing Crosby, and Alvin & the Chipmunks. Burl Ives sang it for a 1964 TV special. The Temptations recorded it in 1968.
In 1958, a sequel of sorts was first recorded by Chuck Berry. The original version of "Run, Rudolph, Run" (often called "Run Run Rudolph" due to the song's catchy phrase), is highly reminiscent of Berry's own "Johnny B. Goode," which the singer had a big hit with earlier that year. ("Run, Rudolph, Run" is also credited to an unknown co-writer, Marvin Brodie.)
In the sequel, the songwriter(s) spins a simple tale of holiday joy. The masterful song's lyrics begin, "Out of all the reindeers, you know you're the mastermind" and later, "Said Santa to a boy child, 'What have you been longin' for?' 'All I want for Christmas is a rock 'n' roll 'lectric guitar'."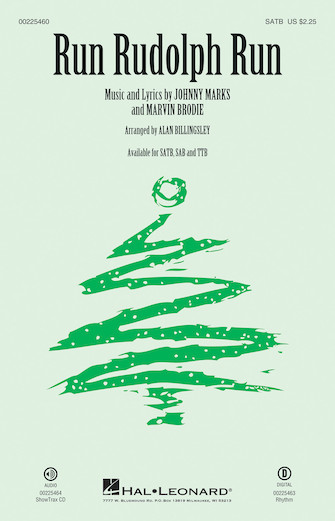 So, did Berry, indeed, write it? It's likely, but it's still a bit of a mystery. The song's sheet music lists Johnny Marks and Marvin Brodie as the songwriters. Some sleuths have done a solid job of explaining how the switch of Berry to Marks happened. From the linked article, Marks' "publishing company St. Nicholas Music, Inc. is very strict about copyrights. And in fact the company was created by Marks just because of the Rudolph song and to cash on its success. As such it has 'exploited the name and likeness of Rudolph via trademarks in connection with a wide variety of products and services, such as musical performances, audio recordings, sheet music and other music publications' (quoted from court papers). So Marks may have forced Arc Music/Chess Records to register the song… under the Marks/Brodie name."
And the identify of Marvin Brodie, M. Brodie, and Marvin Broadie remain a mystery.
Since Berry's classic version, the song has been recorded scores of times including ones by Whitney Houston, Lynyrd Skynyrd, Billy Ray Cyrus, Keith Richards, Joe Perry, Foghat, Dave Edmunds, and even the one-off supergroup of Lemmy Kilmister, Billy Gibbons, and Dave Grohl.
In 2020, Berry's recording received its first official music video, an animated version from Fantoons Animation Studios.
Speaking on behalf of the Berry estate, Charles Berry Jr. said, "What an honor to have 'Run Rudolph Run' given such a dazzling visualization as its first music video! You can't beat flying reindeer, Santa Claus and electric guitar! Fun, frolicking and certainly perfect for the season, it was a holiday favorite in our house."
Related: Another holiday classic has been animated
Watch Dave Edmunds' great live version
Related: Edmunds shares two Chuck Berry stories
Songwriter Johnny Marks also wrote such holiday classics as "Rockin' Around the Christmas Tree" (a hit for Brenda Lee) and "A Holly Jolly Christmas."

Latest posts by Best Classic Bands Staff
(see all)