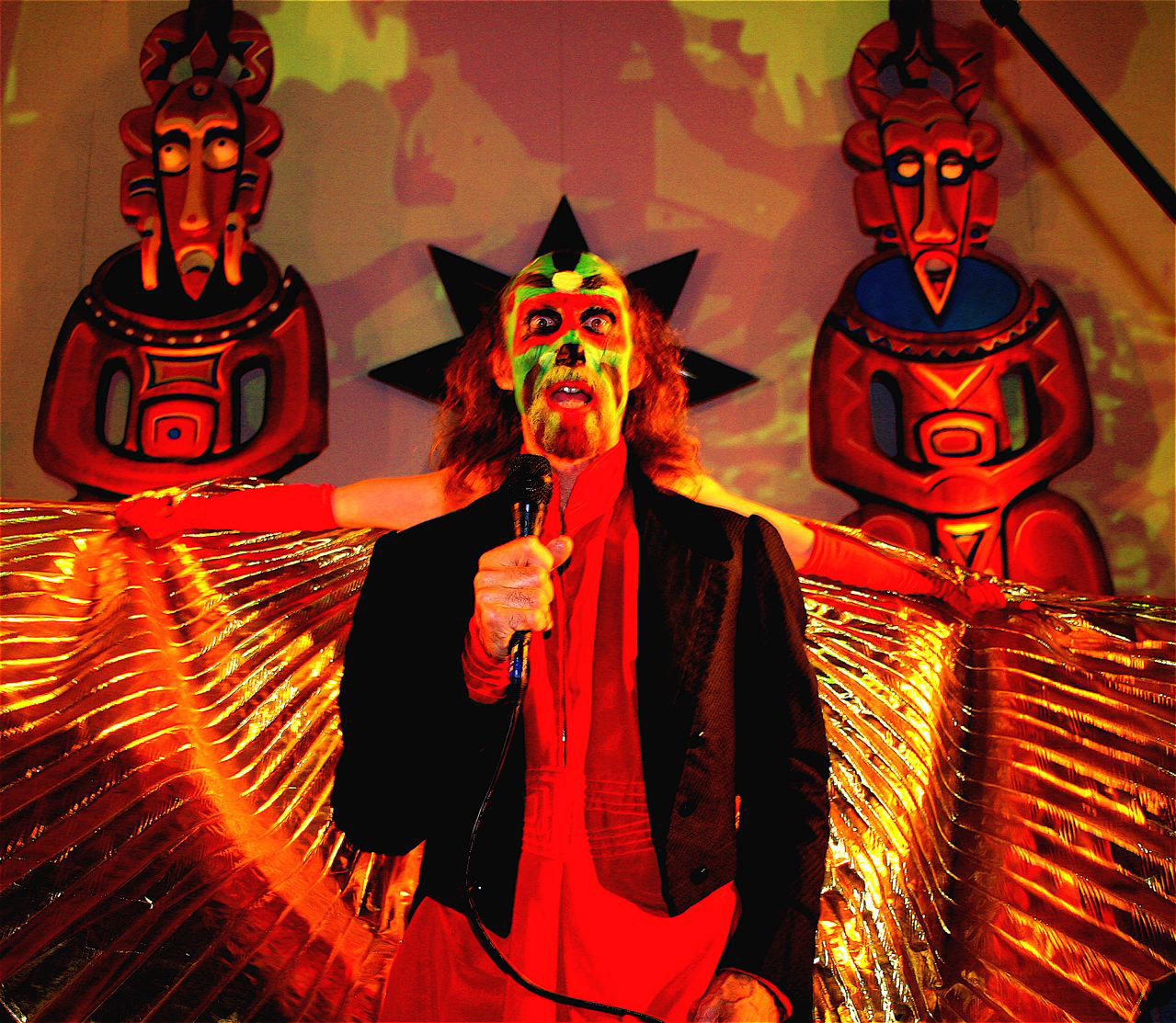 "I am the god of hellfire, and I bring you fire!"
If you followed rock music in the heady late '60s, you undoubtedly remember those words as the opening line of "Fire," credited to The Crazy World of Arthur Brown. The psychedelic single, released in the United States on Atlantic Records, catapulted to #2 on the Billboard Hot 100 chart October 19, 1968, after which the band (which at one time included Carl Palmer, later of Emerson, Lake and Palmer) and its eponymous leader never had another hit. Ditto their debut album, also titled The Crazy World of Arthur Brown and produced by Kit Lambert, manager of the Who—it managed its way up to #7, then flamed out.
Brown, from London, originally studied philosophy and law but music took hold and he performed with a few bands, including one that later morphed into the Foundations ("Build Me Up, Buttercup"). In 1967, he formed The Crazy World of Arthur Brown, which also included  Vincent Crane (Hammond organ and piano), Drachen Theaker (drums) and Nick Greenwood (bass). With his four-octave vocal range and flamboyant stage show, Brown was a quick success in the U.K. and when "Fire" was released in 1968 it rocketed to the top of the charts in his home country, while faring well in several other countries.
The live performances became more outlandish: Brown was known to set various items on fire while wearing them on his head, wore garish face paint (years before Kiss) and occasionally stripped naked onstage. (Italy didn't approve and deported him.) But the novelty was short-lived. Brown—who nicknamed himself the God of Hellfire—disbanded the group in 1969 and joined a commune for some time. He later fronted a band called Kingdom Come and has worked as a solo artist in the years since his sole hit, reforming Crazy World in 2000. Their most recent release is 2013's Zim Zam Zim. He toured the U.S. in 2017, and again in 2019 (with Palmer), reportedly as wild as ever.
Several acts, notably Alice Cooper, have cited Brown as an influence, but he and his Crazy World remain classic one-hit wonders.
Related: Arthur Brown was born in 1944
Watch The Crazy World of Arthur Brown perform "Fire" in 1968

Latest posts by Best Classic Bands Staff
(see all)