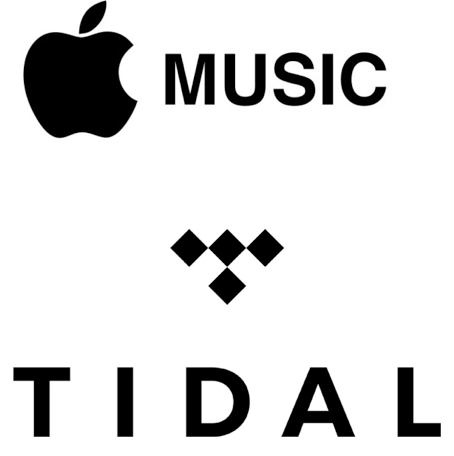 Talks are reportedly underway between Apple Inc. and Tidal for a possible purchase of the artist-owned streaming service by the computer giant. The move would beef up Apple Music, which started offering music streaming about a year ago, and currently has 14 million paid subscribers.
Reports say that the discussions are ongoing and may not result in the two companies joining forces. Industry observers see both pros and cons to the sale.
Tidal was bought by Jay Z in March 2015 for $56 million. The hip-hop star gave 19 top-name artists such as Beyoncé, Kanye West, Madonna, Usher and Nicki Minaj minority stakes in the company. Exclusive deals with acts like West, Neil Young, Rihanna, Beyoncé and Prince, who died in April, have helped build its paid subscriber base to 4.2 million music fans. Tidal also enjoys consumer appeal thanks to its high-quality audio option and reputation as an artist-friendly music business venture.
Both the Apple and Tidal services are bested by Spotify, which boasts 30 million paid subscribers and some 70 million free users. Spotify subscriptions cost $9.99 a month; Apple Music is $10 a month; Tidal offers a two-tier subscription model that charges $10 a month for a standard membership and $20 a month for a high-quality audio subscription.
Related: Best Classic Bands pokes fun of streaming services
CNET.com reports that "For half the time he has owned Tidal, Jay Z has been trying to sell it…. Little more than six months [after buying it], he was first spotted meeting with Samsung, which has struggled to find its meaningful place for its Milk streaming-radio app. Deal talks collapsed twice."
Don't miss a post! Sign up for Best Classic Bands' Newsletter; form is on every page.
If Apple were to buy Tidal, it would likely lose its greatest cachet and market advantage: Being artist-owned, which has helped the company strike exclusive deals with other musical acts.
On the other hand, notes England's Guardian:"The exclusives to date on Tidal have felt, primarily because of its small market size, like damp squibs. However, with Apple's enormous marketing budgets behind them they could shoot into the sky like the Fourth of July fireworks while, in the corner, Spotify sits glumly holding a sparkler."
Stay tuned at Best Classic Bands to see how this possible deal and the streaming service competition shakes out.

Latest posts by Best Classic Bands Staff
(see all)