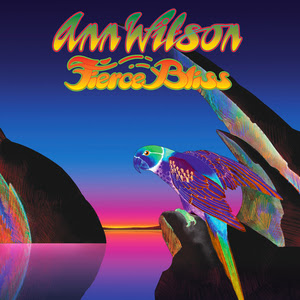 Ann Wilson's has a new album, Fierce Bliss, released, April 29, 2022, via Silver Lining Music. Listen to many of the tracks, including covers of Queen's "Love of My Life" (with Vince Gill) and Eurythmics' "Missionary Man," below. Wilson will support the release with an extensive tour. (See the dates below.)
"Greed," says Wilson in a Feb. 8 press release announcing the album, "is that thing in our animal nature that makes us want more. Whether it be money, sex, power or ecstasy, it fires our craving! It happens with all of us. When you turn around and catch yourself making decisions because you want the money, or because you're caught in the headlights of glory, well, those are greedy moments."
Wilson smashed boundaries with her band Heart, the eight-times platinum, 35 million-plus-selling Rock and Roll Hall of Fame trailblazers who formed in 1973.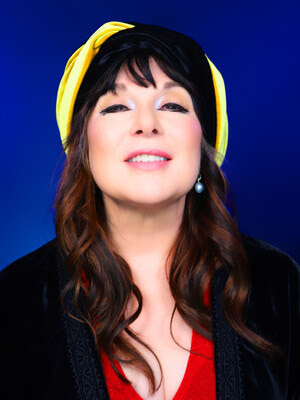 Fierce Bliss came together quickly. "I had originally intended to go in, record a few songs and see what I had, but it just took on this life," says Wilson. "At Sound Stage in Nashville, Kenny Wayne Shepherd came in and played on a couple songs. He was a whole other influence coming in. He just played his butt off, and with the gospel singers and everything else coming together, the whole project just started to grow.
"I had the idea for the Queen song 'Love of My Life' as a duet, so I just tried to picture who would be 'the male angel' that would sing the other part of it," explains Wilson. "I thought how great the song would be if it was stripped down and just sung with soul, and it had to be Vince Gill because he's got that voice, that soul."
Wilson continues, "I'd known Warren Haynes from Gov't Mule for a while. We'd written a couple songs together with Gov't Mule playing, and those rounded out the record. So all of a sudden, where there was no record before, suddenly I had eleven cool songs that I really liked."
Of the track "A Moment in Heaven," Wilson says, "It's one of those anti-Hollywood screed things, the meat grinder of the music image maker machine and what it feels like to be on the inside of that. All of a sudden, it's 'happening' on all thrusters, you've got a number one record and everyone's pouring champagne telling you how much you 'deserve this.' You're in heaven! But then the cruel reality comes down… what's the next one? Can you follow that? It's all about the short-lived glamour and ecstasy of being successful in the rock business."
Watch the lyric video for "A Moment in Heaven"
"As the World Turns" is a showcase for her great voice.
The album artwork comes from Roger Dean, who aside from his work in fantasy art is also renowned for his Yes sleeve artwork.
Listen to her cover of Eurythmics' "Missionary Man"
An Evening With Ann Wilson of Heart & the Amazing Dawgs 2022 Tour (Tickets are available here and here)
MAY 04 – San Francisco, CA – Great American
MAY 05 – Napa, CA – The Uptown Theatre
MAY 07 – Pala, CA – Pala Casino
MAY 09 – Los Angeles, CA – El Rey Theatre
MAY 10 – Los Angeles, CA – El Rey Theatre
MAY 13 – Toronto, ON – Scotiabank Arena (with Journey)
MAY 16 – Quebec City, Canada – Centre Videotron (with Journey)
MAY 24 – Tulsa, OK – The Church Studio
JUN 10 – Charleston, SC – Riviera Theater
JUN 11 – Peachtree City, GA – Fred Amphitheater
JUN 13 – Nashville, TN – Basement East
JUN 14 – Nashville, TN – Basement East
JUN 16 – Tampa, FL – Seminole Hard Rock Hotel & Casino Tampa
JUN 17 – Ft. Lauderdale, FL – The Parker
JUN 24 – Joliet, IL – ATI Field at Joliet Memorial Stadium
JUN 25 – Milwaukee, WI – BMO Harris Pavilion
JUN 28 – Nashville, IN – Brown County Music Center
JUN 30 – Detroit, MI – Music Hall Center
JUL 01 – Cincinnati, OH – Hard Rock Cincinnati Ballroom
JUL 03 – Woodstock, IL – McHenry County Fairgrounds (with ZZ Top)
JUL 21 – Beverly, MA – The Cabot
JUL 23 – Webster, MA – Indian Ranch
JUL 26 – New York, NY – Sony Hall
JUL 27 – Port Chester, NY – Capitol Theatre
JUL 29 – Atlantic City, NJ – Music Box at the Borgota
JUL 30 – Floyd, VA – Floydfest
AUG 14 – Des Moines, IA – Iowa State Fairgrounds
AUG 31 – Costa Mesa, CA – Pacific Amphitheatre (with Pat Benatar & Neil Giraldo)
SEP 02 – Puyallup, WA – Washington State Fair
Related: Ann Wilson reveals her top 10 live albums

Latest posts by Best Classic Bands Staff
(see all)