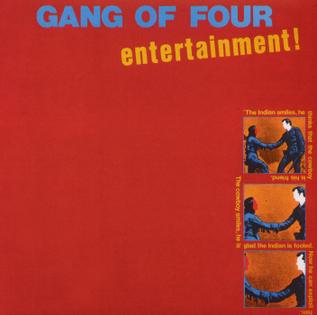 Andy Gill, lead guitarist and founding member of the English post-punk band Gang of Four, died Feb. 1, 2020. The cause cited was a "short respiratory illness." Gill was 64.
The surviving band members acknowledged Gill's death in a statement: "As the founder members of Gang of Four, some 40-odd years ago, we fondly remember the good times when the four of us wanted to change the world. Andy was our brother. We made a lot of great noise and art together. We had a few drinks. We traveled the world and made friends. We made people dance, and think, and laugh, and love. We laughed together. A lot. Our hearts go out to his wife, Catherine and his brother, Martin."
The tribute was credited to "Jon King, Hugo Burnham, Dave Allen – Gang of Four."
Related: 1979 in classic rock
Born Jan. 1, 1956, in Manchester, England, Andrew James Dalrymple Gill co-founded the band in 1976. Gang of Four released their highly influential debut album, Entertainment!, in 1979.
Among its tracks were several that became classics of the post-punk genre, including "Damaged Goods," "I Found That Essence Rare" and "At Home He's a Tourist." Gill co-produced the album (and all other GoF albums he was involved with) as well as supplying the jagged, angular guitar lines that became his trademark style.
Entertainment! did not chart in the United States, but it received significant college radio airplay, leading to the band's chart debut in 1981 with Solid Gold. The followups Another Day/Another Dollar (1982), Songs of the Free (1982) and Hard (1983) also charted in America, although none rose higher than #175 (Songs of the Free). The band went on a hiatus for much of the rest of the 1980s, then resumed, with Gill and King still involved, in 1991, releasing the album Mall. They took another break through most of the '90s; the original quartet then re-formed in 2004 for reunion shows. Gill left permanently in 2011.
In addition to working with Gang of Four, Gill was a prolific producer, whose clients included the Red Hot Chili Peppers, among others.

Latest posts by Best Classic Bands Staff
(see all)