Aerosmith returned to the stage on Friday night (February 1) with their first concert since May 2018. The group performed at Atlanta's State Farm Arena to help launch the first-ever Bud Light Super Bowl Music Fest.
Aerosmith's appearance marked their first concert of what will be the band's 50th anniversary celebration.
[The three-night festival gives football fans visiting Atlanta for Super Bowl LIII, an opportunity to enjoy live performances by music stars, from Thursday, January 31 through Saturday, February 2, 2019, at the city's fully transformed venue, State Farm Arena. Friday's lineup also featured Post Malone.]
Aerosmith's 17-song performance marked Joe Perry's first performance since he was hospitalized on November 10 following a guest performance during Billy Joel's show at Madison Square Garden. He subsequently cancelled a brief solo tour that had been planned.
Watch Aerosmith's set opener
[On Saturday night, the Super Bowl Eve concert featured one of the world's biggest pop artists Bruno Mars and one of the top female rappers, Cardi B.]
Aerosmith's performance at Super Bowl weekend marked their first concert since their May 5, 2018 show at Jazz Fest. (They played several brief promotional TV dates last August.)
Watch Aerosmith cover "Walkin' the Dog" in Atlanta
The Rock and Roll Hall of Famers have a big 2019 planned, with a previously announced Las Vegas residency in April and again in June/July to celebrate their 50th anniversary. Tickets for their 2019 concerts are available here and here.
Watch "Sweet Emotion"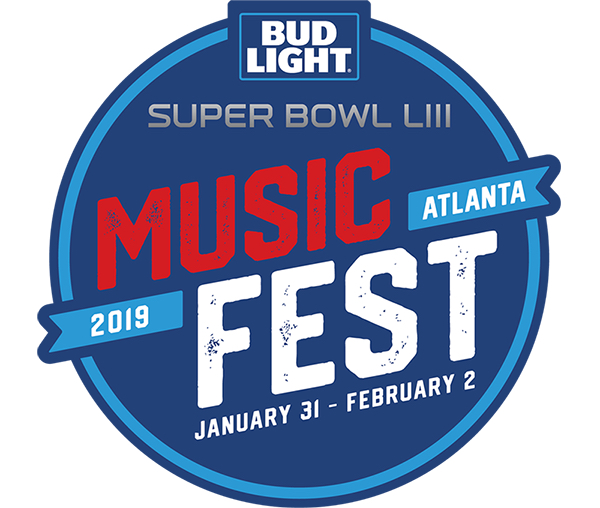 Aerosmith, State Farm Arena, Feb. 1, 2019, Setlist
Let the Music Do the Talking
Love in an Elevator
Cryin'
Walkin' the Dog
Livin' on the Edge
Last Child
Rag Doll
Stop Messin' Around
Janie's Got a Gun
Mama Kin
I Don't Want to Miss a Thing
Come Together
Sweet Emotion
Dude (Looks Like a Lady)
Watch the concert's first encore, with Steven Tyler on piano
Watch the final encore and band introductions
Encore
Dream On
Train Kept A-Rollin'
Walk This Way
On the cusp of their 50th anniversary and having sold over 150 million albums worldwide, Aerosmith–Steven Tyler (vocals), Joe Perry (lead guitar), Brad Whitford (guitar), Tom Hamilton (bass) and Joey Kramer (drums)–are a key part of American music history. They are the recipients of countless awards including four Grammys, eight American Music Awards, six Billboard Awards and 12 MTV Video Music Awards, among many other honors including an induction into the Rock and Roll Hall of Fame.
Watch Aerosmith and friends perform at Super Bowl XXXV in 2001
The choice for the LIII halftime show – Maroon 5 – has been the subject of much ridicule. Many fans expressed disappointment that legacy acts weren't chosen. Others felt that the host city's history of supporting black artists was ignored. Several acts had reportedly rebuffed the NFL's offer due to the league's years of controversy that began with Colin Kaepernick's taking a knee in 2016 during the playing of the National Anthem.
Related: Super Bowl LIII's halftime show won't feature classic rock

Latest posts by Best Classic Bands Staff
(see all)