AC/DC have released their new album, Power Up, that marks the return of three former members. The album, which arrived on November 13, follows an extensive period in the band's history that was marked by significant personnel changes. The passing of their co-founder, Malcolm Young, in 2017, weighed heavily on their legacy.
On September 30, the band revealed that they were reuniting with vocalist Brian Johnson, who was forced from the band during the midst of a tour in 2016 when he began to lose his hearing. Also back is drummer Phil Rudd and bass guitarist Cliff Williams. The trio re-join AC/DC mainstays Angus Young (lead guitar) and Stevie Young (rhythm guitar).
Several videos and many of the tracks are below.
Listen to the lead off track, "Realize"
It can take a while to get to know an album, but the second track, "Rejection," sounds like an early favorite.
For Power Up, the band reunited with producer Brendan O'Brien who helmed the double-platinum Black Ice in 2008 and the gold Rock or Bust in 2014. See the album's track listing below. (It's available to order here. A limited edition "power box" is available here.)
The much-rumored reunion was revealed on September 30, the third straight day that the classic rock band had been teasing their comeback.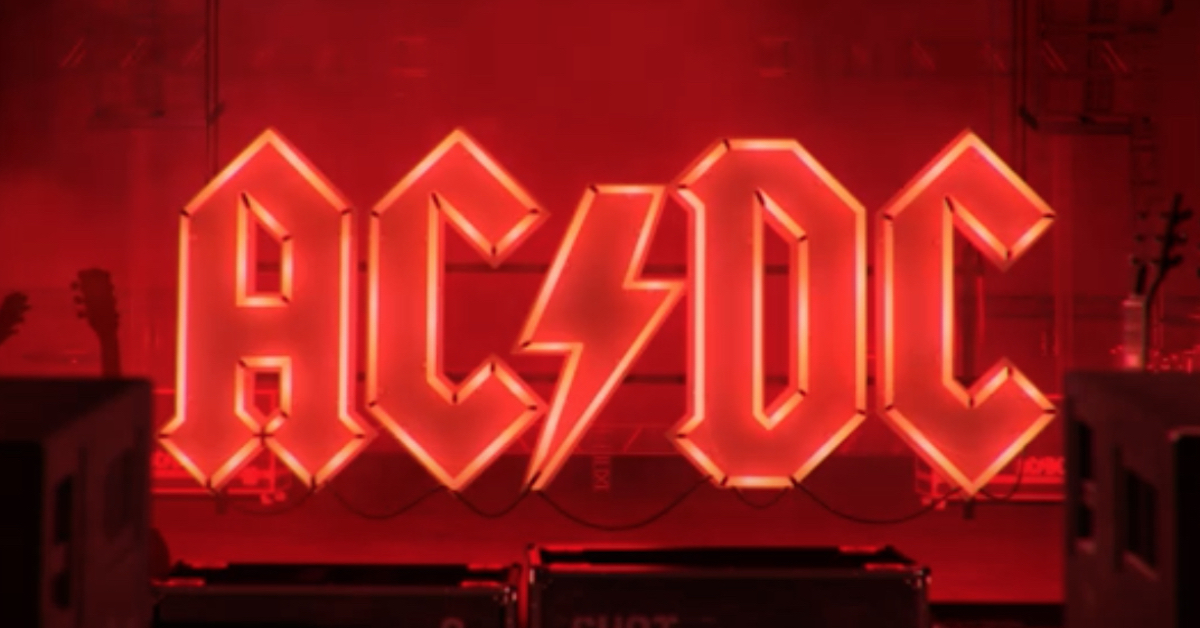 On Oct. 1 at 8 a.m. ET, the teaser campaign continued as the band shared a clip of the lead single, "Shot in the Dark." And on Oct. 5, the band released teaser #2 of the song and announced that it would be released in its entirety on Oct. 7.
Watch the video for "Shot in the Dark," which premiered on Oct. 26
Watch the official behind the scenes video for "Shot in the Dark"
In an interview shared by the website Blabbermouth, Johnson told Atlanta radio station Rock 100.5, "It's something probably nobody thought would happen. Angus was contacted by the record company, who said, 'Do you fancy doing an album?' And Angus said, 'Well, let's ask the boys.' So he asked me and Cliff and Phil. And Stevie was there, obviously. And I think we all said 'yes' immediately; we just said, 'This would be great.'
"And, of course, we went off to [a studio in] Vancouver. As soon as we walked in, there was this electricity, this bond that had been built up over 38 years since I joined. And, of course, when the boys plugged in, or powered up, if you'll excuse the pun, and they started playing, that was it. It was a great time."
Watch the video for "Demon Fire," which premiered on Dec. 9
Power Up Tracklist
1. Realize
2. Rejection
3. Shot in the Dark
4. Through the Mists of Time
5. Kick You When You're Down
6. Witch's Spell
7. Demon Fire
8. Wild Reputation
9. No Man's Land
10. Systems Down
11. Money Shot
12. Code Red
Listen to the closing track, "Code Red"
Listen to several more tracks below the links.
In a clip released on Oct. 13, Angus Young and Johnson talked about the legacy of Malcolm Young, who passed in 2017
Johnson's departure from the group in 2016 was extremely messy. AC/DC was in the midst of their "Rock or Bust World Tour" and they abruptly suspended it due to Johnson's hearing issues, going so far as to issue a terse statement wishing their longtime singer "all the best" on "his future ventures." When the tour resumed that year, he was replaced by Guns N' Roses frontman Axl Rose.
Johnson has since been fitted with special in-ear devices that will allow him to stand up to the rigors of touring.
Listen to an instant classic, "Money Shot"
Rudd had two previous, lengthy tenures with AC/DC. He was dismissed from the band following a run from 1975-1983. After a hiatus, he formally rejoined them in 1993 and remained until 2015. Though he performed drums on 2015's Rock or Bust album, he did not join them for the tour. That role was held by Chris Slade, who had previously played with the band from 1989 -1994.
Williams, AC/DC's bassist and backing vocalist for nearly four decades, retired from the band following the completion of the Rock or Bust World Tour.
On Sept. 28 at around 8:30 a.m. ET, the band updated their Facebook page and other social media platforms with some teaser graphics.
Also on Sept. 28, a nine-second video featuring a burst of electric power was shared.
— AC/DC (@acdc) September 28, 2020
The next day, Sept. 29, ads began appearing with a "Are You Ready PWR UP" headline.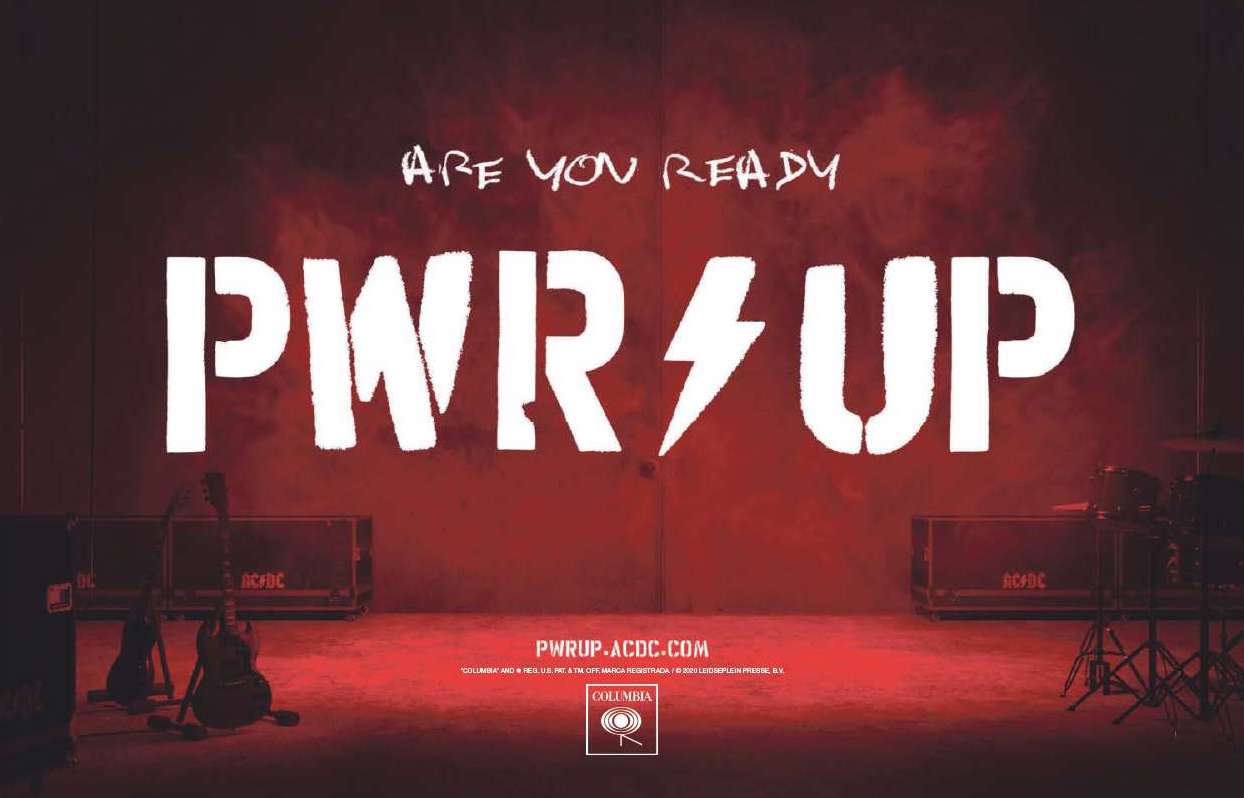 That same day, at 8 a.m. ET, the band began to power up the amp.
#PWRUP pic.twitter.com/QPctWKzDCV

— AC/DC (@acdc) September 29, 2020
[On Sept. 18, fans visiting the band's website briefly saw new photos that had been uploaded. They were quickly removed.]
Those following closely will recall that reports of a tour announcement appeared imminent back in July 2019. On July 16 of that year, the band's Facebook page had a new post for the first time in 20 months, as they added a Highway to Hell 40th anniversary graphic and brief audio snippet.

[Their previous post, from November 18, 2017, shared the news of the passing of Malcolm Young.]
However, that particular burst of social media activity was simply to celebrate the legendary album's anniversary with the release of many classic live performance videos. There was no updated edition of the landmark LP.
Watch the band's vintage ('79) live clip from Holland of "Highway to Hell"
In the days that followed, vintage photos were posted on their Facebook and Twitter accounts, again with the #H2H40 tag.
Sightings of past (Johnson, Rudd) and present members (Angus Young and Stevie Young) showing up at a Vancouver recording studio got plenty of attention in 2018.
During that same period in July 2019, Kansas City (Mo.) radio station, V100, shared news from a "reliable source" that an upcoming tour with Johnson would be announced soon. Johnson was forced out of the band in 2016 due to significant hearing problems that he encountered while on tour.
Doctors had advised Johnson to stop touring immediately or risk total hearing loss. On April 16, 2016, the group issued a statement: "AC/DC band members would like to thank Brian Johnson for his contributions and dedication to the band throughout the years. We wish him all the best with his hearing issues and future ventures."
Listen to "Systems Down" from Power Up
Three days later, Johnson released his own statement which said in part: "I am not a quitter and I like to finish what I start, nevertheless, the doctors made it clear to me and my bandmates that I had no choice but to stop performing on stage for the remaining shows and possibly beyond. That was the darkest day of my professional life.
On June 1 of that year, the band announced that the "Rock or Bust World Tour" would resume with Guns N' Roses frontman Axl Rose taking on lead vocals.
Since then, Johnson has been fitted with special in-ear devices that will allow him to stand up to the rigors of touring.
In June and July of 2019, AC/DC's official YouTube channel uploaded several classic live performances featuring Johnson.
Related: The inside story of AC/DC's Back in Black
[As an Amazon Associate, Best Classic Bands earns from qualifying purchases, via the links below.]

Latest posts by Best Classic Bands Staff
(see all)