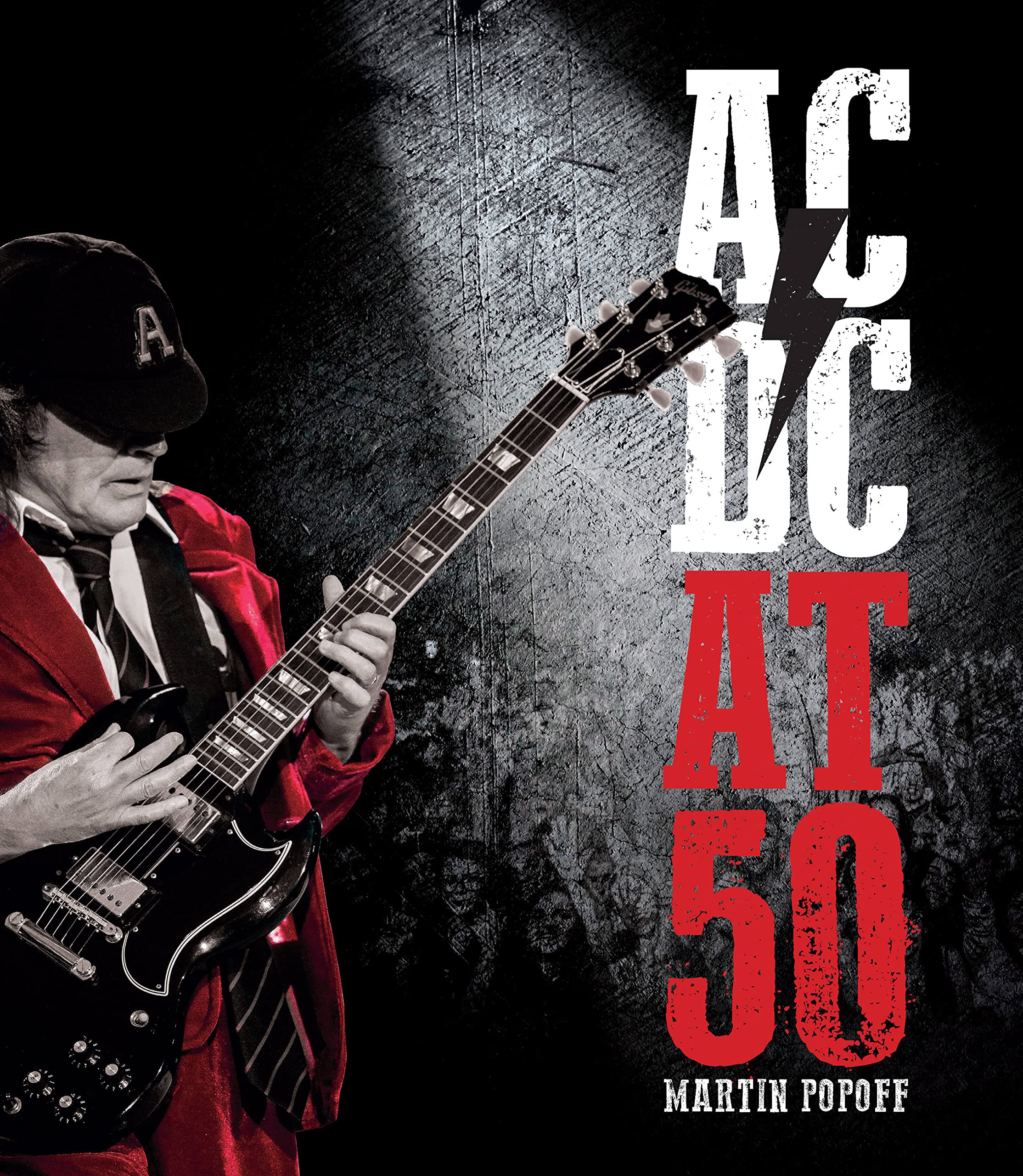 AC/DC will be the subject of a new book that celebrates the band's 50th anniversary. AC/DC at 50 is scheduled for March 7, 2023, via Motorbooks from author Martin Popoff. The book examines the extraordinary history of the Australian rockers through the lens of 50 milestone events.
From the publisher's announcement: Formed in Australia in 1973, AC/DC became one of the most popular and best-selling bands in rock history with their loud, heavy, sweat-drenched, blues-based rock. This richly illustrated book from the prolific rock journalist pays tribute to the band on the occasion of their 50th anniversary by curating and examining the 50 most significant milestones.
Popoff covers everything down through the decades:
The role played by the Angus and Malcolm Young's older brother, George
The songwriting, legendary antics, and tragic death of vocalist Bon Scott
The mega tours undertaken in support of the LPs
The debut of singer Brian Johnson on the band's mega breakthrough, Back in Black
The band's fallow 1980s and 1990s resurgence
Later difficulties, such as Malcolm's onset of dementia and passing and the legal problems of drummer Phil Rudd
And, of course, each of the landmark studio LPs
In examining 50 touchstones, Popoff provides a unique presentation of AC/DC's career arc from Sydney pub band to international mega-platinum stadium fillers. Every page is illustrated with stunning concert and candid offstage photography, including gig posters, advertisements, 7-inch picture sleeves, ticket stubs, and more.
The result is an epic tribute to one of the most influential and admired bands in rock history—in a milestone year.
Related: Our Album Rewind of Highway to Hell
Popoff has penned more than 60 books on hard rock, heavy metal, classic rock, and record collecting, including Rush: The Illustrated History, Led Zeppelin: Song by Song, Pink Floyd: Album by Album, and 2022's Bowie at 75. In addition, his work has appeared in Guitar World, Goldmine, and RecordCollector, among others. Popoff also worked on the award-winning documentaries Rush: Beyond the Lighted Stage and ZZ Top: That Little Ol' Band from Texas for Banger Films.

Latest posts by Best Classic Bands Staff
(see all)