Abbey Road Studios Documentary From Mary McCartney: Review
by Greg Brodsky
Abbey Road Studios is the subject of an engaging, new documentary, directed by celebrated British photographer, author, and now filmmaker, Mary McCartney. The feature-length film, If These Walls Could Sing, was described in the original Jan. 12, 2021, announcement as "the untold story of the world-famous" London studios. It features illuminating new interviews with Paul McCartney, Ringo Starr, Pink Floyd's Roger Waters and David Gilmour, who famously recorded The Dark Side of the Moon there, Elton John, Giles Martin, Jimmy Page, and composer and conductor John Williams, among many others. The film made its streaming debut on Disney+ on Dec. 16, 2022.
We were first introduced to the 53-year-old daughter of Paul McCartney and Linda McCartney on the iconic back cover of her father's 1970 solo debut, McCartney, where as an infant her head is seen peering out of her dad's warm coat, in a photo taken by her mom.
"Every time I walk down these corridors, it feels magical," says Mary McCartney in the opening scene. (On this reviewer's first visit to the famed studios, he immediately saw first-hand what she meant. The stairwell walls are lined with exquisite photos of many of the legendary sessions that have been recorded there.)
Other A-listers chime in. "You feel the magic seeping through the walls," says Elton John. "We hire it but it's something more spiritual than that," adds John Williams.
The studios opened their doors in 1931 in London's affluent St. John's Wood neighborhood after the property, originally a nine-bedroom Georgian townhouse, was acquired by the Gramophone Company. After a merger, the studio began as EMI Recording Studios. It wasn't until 1976, many years after the release of The Beatles' Abbey Road, that the studio took on the name Abbey Road Studios.
Watch the official trailer for If These Walls Could Sing
Before he became "Elton John," the musician was paying the bills as a session player. In a memorable segment, he describes "the smell of Abbey Road… the smell of fear. I better not mess this up! I had to be good in three hours. I had to deliver." The film offers a portion of piano on the Hollies' 1969 hit, "He Ain't Heavy, He's My Brother."
"You can tell that's my playing," he says. "That's my style."
Another prominent star also spent the early part of his career as a session musician. Jimmy Page describes playing guitar in Studio One–the room reserved for the biggest orchestral sessions–in 1964 for the recording of the theme song to the James Bond film, Goldfinger. "It's absolutely spine-chilling," he says, as he describes how Shirley Bassey sang her vocal to the movie's opening credits. As the footage was shown on a screen during her session, Page says the team, including producer George Martin, were aware that Bassey's vocal was about to come up short when timed to the film's title sequence, requiring her to hold the final "Gooooooold" much longer than anticipated. Whether it's true or if she actually came close to passing out, it still makes for a great story.
Mary McCartney, born Aug. 28, 1969, brings a unique and personal perspective on the history of Abbey Road. She says, "Some of my earliest memories as a young child come from time spent at Abbey Road. I've long wanted to tell the story of this historic place."
Her father shared a photograph that she took of him on his 80th birthday in 2022.
"Abbey Road Studios have been a part of my life for as long as I can remember," says Mary McCartney. "I grew up around the corner and have early memories of going to visit my parents while they were recording. The studios felt like a family. The people who worked there had also grown up there, staying years to be trained and nurtured by the generation above them. This family had also produced the music I loved: iconic, original, pioneering records that have inspired and moved me and millions of others.
"A photograph of my mum leading our pony Jet across Abbey Road's zebra crossing sparked these memories again. [Both she and Elton John pronounce the word as "zeb-ra" in the film, causing a double-take to Americans' ears. The famous "zeb-ra" crossing has a live camera via EarthCam.] Walking by the studios and watching people gather on the crossing to have their photos taken, people who had made the journey from all over the world, made me realize the significance of Abbey Road. There is something truly special about this place; it is much more than a building—it's a shrine to creative, original thinkers and a treasure-trove of stories."
The song "Jet," from the Paul McCartney and Wings album Band on the Run, was recorded at Abbey Road's Studio 2.
There are some terrific archival interviews with George Martin and U.K. recording star Cilla Black, whose own career neatly paralleled the Beatles', who championed her. Paul McCartney reflects on the Fabs' unique arrangement: their contract with EMI-owned Parlophone allowed them free, limitless recording time. Both he and Starr talk about the musical instruments that were kept in the various studios, including that of English recording artist Mrs. Mills. (McCartney played her Steinway upright for the jaunty piano on "Lady Madonna.")
Watch a clip with Paul McCartney from the film
Waters and Gilmour (in separate interviews) share their memories. Waters recalls that The Beatles were making Abbey Road when Pink Floyd was recording their first album. The band later made The Dark Side of the Moon there. Gilmour notes that the creation of the masterpiece wasn't without conflict. "Some of [our] fights were really ugly," he says. "But you went back at it the next day."
He reflects, "How can one not be extremely pleased to have been so fortunate to have had something that has clicked with the world… so deeply and for so long?"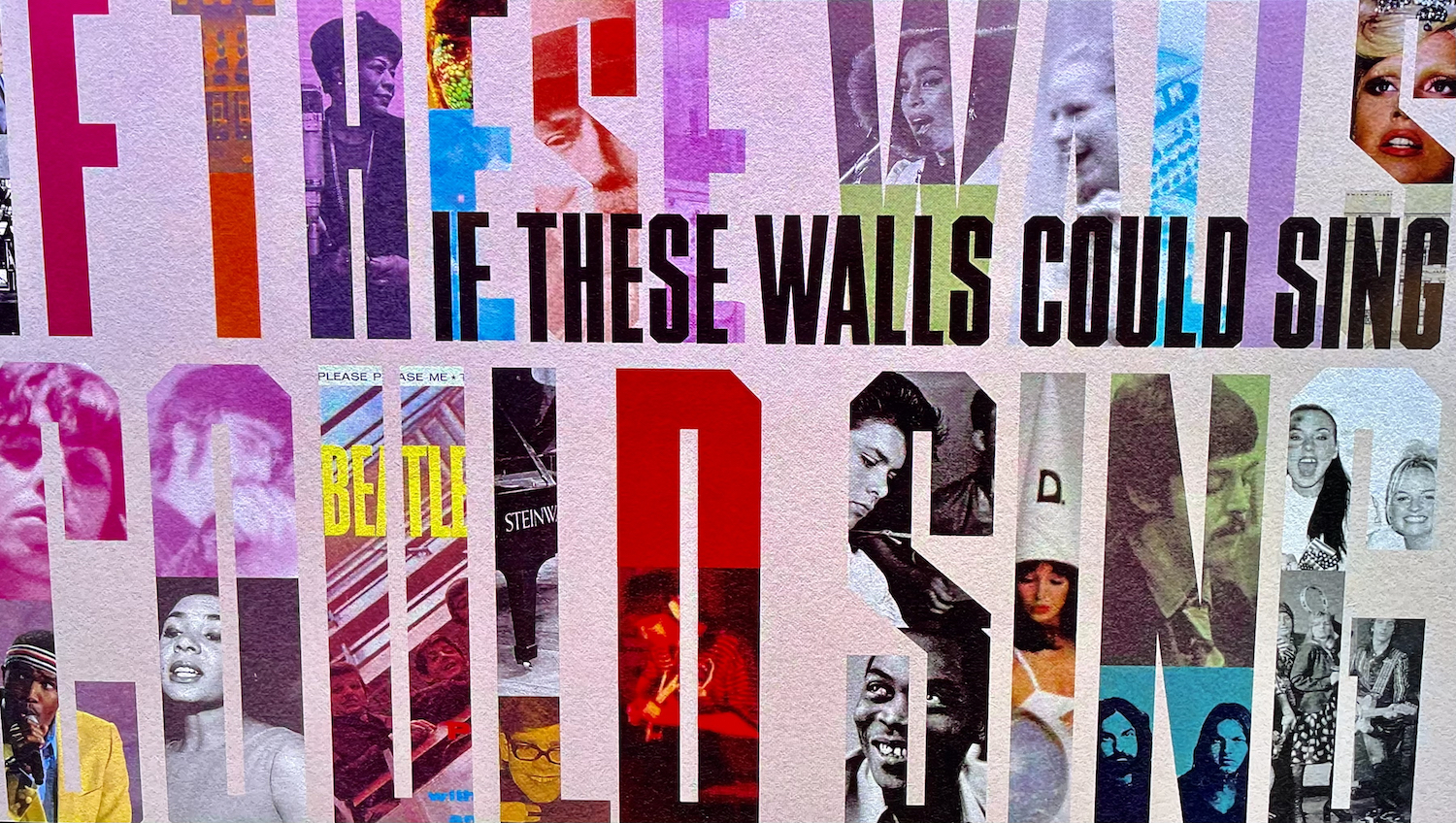 Mary McCartney notes, "As a photographer, I wanted to capture the spirit of the studios visually. Being able to invite artists back to the space created intimate, emotional interviews and revealed so much for me and the subject. While gathering memories, I wanted to open the studio up to people who had never had the chance to experience it. I see this film as an opportunity to make the magic of the world's most famous studio accessible to engage with a younger audience and surprise people."
Watch Mary McCartney in an interview on The Tonight Show With Jimmy Fallon on Dec. 8, 2022
Says her father, "I've got great, great memories. You know… if these walls could sing."
The star-studded U.K. premiere took place on Dec. 12.
Last night we welcomed friends, old and new, to the studios for an exclusive premiere of @DisneyPlus' 'If These Walls Could Sing'.

The premiere was held in Studio One where over 250 guests gathered to hear our definitive story.https://t.co/1F1bFw2tCH

📸 Dave Benett pic.twitter.com/HKyjR6nFYz

— Abbey Road Studios (@AbbeyRoad) December 13, 2022
If These Walls Could Sing comes from Disney's Original Documentary unit in conjunction with Mercury Studios, the music-first content studio from Universal Music Group. The film was produced by Academy Award®, BAFTA and Prime Time Emmy Award-winner John Battsek (Searching For Sugar Man), Sara Thomson, and Miles Coleman under the production company, Ventureland.
Related: Listings for 100s of classic rock tours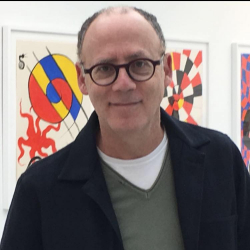 Latest posts by Greg Brodsky
(see all)