In 1974, Jerry Greenberg was named the President of Atlantic Records. At 32, he was the youngest president of a major U.S. record label.
Greenberg oversaw Atlantic's day-to-day operations during what many will define as the bulls-eye of what we now call the classic rock era … the 1970s period that spearheaded the development of superstar rock bands on FM radio that led to huge album sales and arena and stadium tours.
He has a documentary in the works, tentatively titled Man Behind the Music, which devotes much of its time to many of the acts that he signed and with which he had a huge hand in their development–including Genesis, Foreigner and Motorhead—as well as dozens of others that he worked closely with.
Greenberg's musical taste wasn't confined to just rock and roll, though. Atlantic Records was also consistently successful on the pop charts. And a pop group formed in 1972 in Stockholm, Sweden, became a huge addition to the label's roster.
In 1974, the group, Abba, named for the first initials of its four members—Agnetha Fältskog, Björn Ulvaeus, Benny Andersson and Anni-Frid Lyngstad—won the Eurovision Song Contest with a song called "Waterloo" and came to Greenberg's attention.
"I didn't know who they were… two girls, two guys," he says. "But I heard 'Waterloo' and I loved it. I just felt it had a wall of sound, a Phil Spector sound. I loved the record. I wanted to make a deal. And that's how they ended up with Atlantic. There sure is a big difference from the Rolling Stones' 'Brown Sugar'. But I got it and I knew there was an audience for it."
Says Dickie Kline, Atlantic's head of national pop promotion at the time: "Nobody wanted to play the record; they all thought it was bubblegum."
Greenberg wanted them to come to the U.S. "They weren't going to take American input when what they were doing was working all over the world, with the exception of America. Their manager, Stig Anderson, told me: "Give me a Platinum record and we'll think about touring." And I'm saying "I can't get you a Platinum record until you tour."
"Stig told me they were the second biggest corporation in Sweden, next to Volvo. I mean when you have that kind of a company, why would you want to leave? I mean I'd stay home, too, and go fishing on the lake or something.
"We went to a concert and I said 'Oh my God'. The audience knew every song, they were throwing roses. An Atlantic colleague said to me 'Well, this sure ain't like a Rolling Stones or Led Zeppelin concert, is it?'"
Greenberg enlisted the services of music entrepreneur Tony Scotti. "'I get a call from Jerry. 'I've got this group, Abba, I want to bring them to America. Can you get involved and do some marketing?' Jerry said: 'Let's do a really bold campaign.'
"We put billboards up," says Scotti. "We did a campaign with radio to educate them on how successful they were around the world."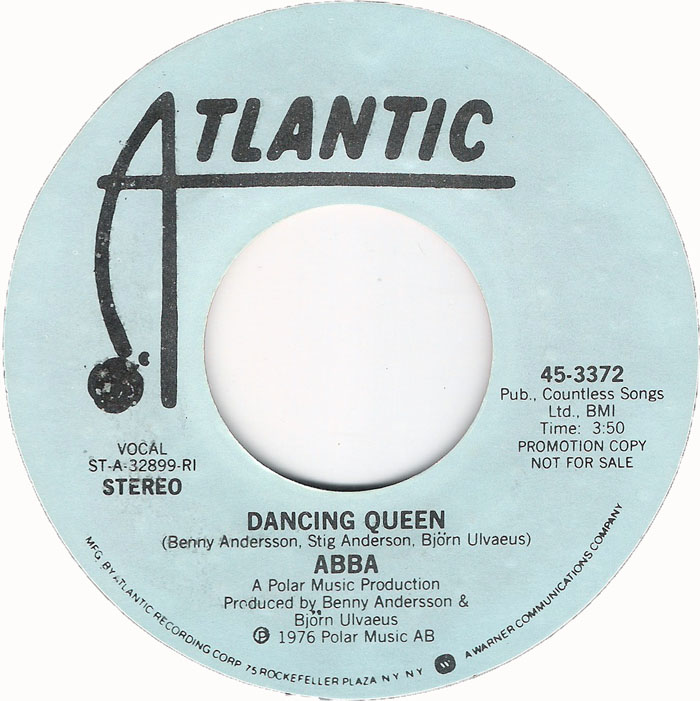 "Waterloo," while a #1 hit in many countries, reached #6 in August 1974, on the Hot 100.
A series of follow-up songs were released.  Though they are now ABBA fan favorites, at the time, in the U.S., they didn't live up to "Waterloo"'s Top 10 success. These include "Honey Honey," (#27), "I Do, I Do, I Do" (#15), "SOS" (#15), "Mamma Mia" (#32) and "Fernando," a #1 worldwide smash but "only" #13 stateside.
With "Dancing Queen," released August 15, 1976, that all changed. The song topped the charts in more than a dozen countries. Says Greenberg: "All of a sudden, 'Dancing Queen' became a club record and that's what took them over the top here in America." Indeed, the song hit #1 on the Hot 100.
"All of their catalog started to sell. Radio stations that wouldn't play them before are playing them now because clubs are hip."
Abba called it quits in 1982 but what a legacy! With hundreds of millions of records sold worldwide, they are one of the most biggest-selling music acts of all-time. The musical, Mamma Mia!, based on their hit catalog, opened in London in 1999 and in New York on 2001. Both productions are among the most successful musicals ever on the West End and Broadway. A movie version was released in 2008. In 2010, Abba was inducted into the Rock and Roll Hall of Fame.
Related: Abba's brief, spontaneous reunion in 2016
In Nov. 2021, ABBA released a winning new album, Voyage, their first new studio effort in 40 years. There will be a "revolutionary" concert event featuring the group's four members that will be performed at ABBA Arena, a 3,000-seat hall being built in London, specifically for the show. Tickets are available here. Performances for "Abba Voyage," begin May 27, 2022, with one or two shows each day.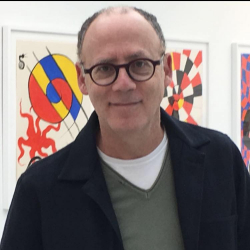 Latest posts by Greg Brodsky
(see all)