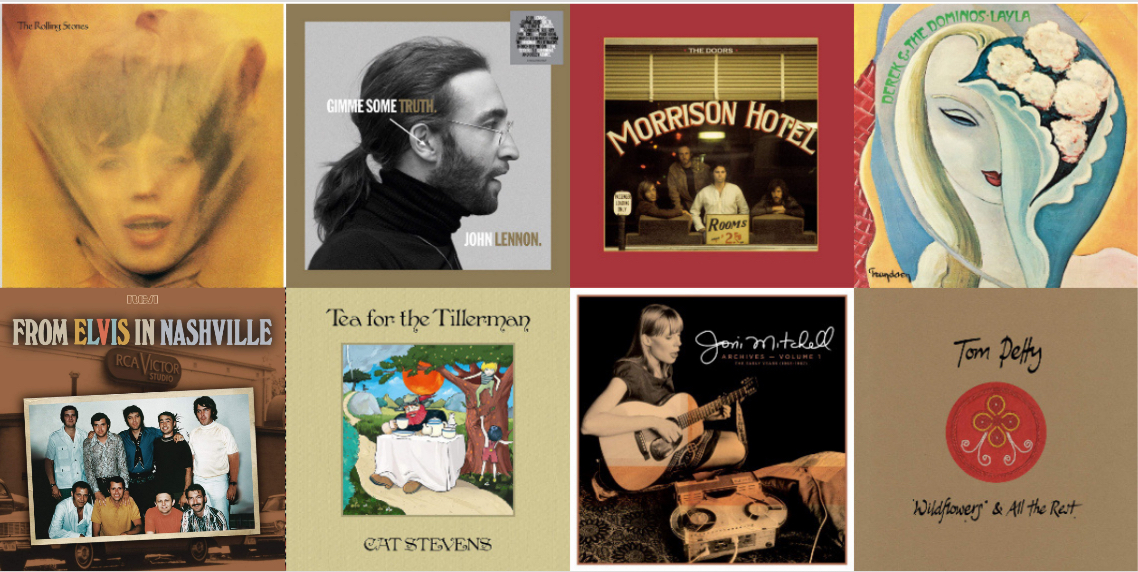 Well, you've got to admit, 2020 will be a year we'll all remember! Fortunately, although it sometimes seemed as if the entire world came to a halt, music itself didn't stop. In fact, we had a hard time keeping up with all of the great new and classic music that came our way.
In this first installment of our annual look back, we round up the most essential boxed sets, reissues and other historical collections of 2020. In part two we've made our suggestions for the best music books of the year, and we'll follow with the best newly recorded albums by classic rock artists.
The list is arranged alphabetically by artist—no rankings here because they're all worthy. Ordering links are at the bottom of the page.
Hope you find something you like! We sure did!
The Allman Brothers Band—Trouble No More: 50th Anniversary Collection
This is hardly the first attempt at a definitive chronicle of the ABB saga, but it is, to date, the most extensive and desirable, a chronologically, smartly curated record of what went down through all of the band's raucous years.
Cream—Goodbye Tour—Live 1968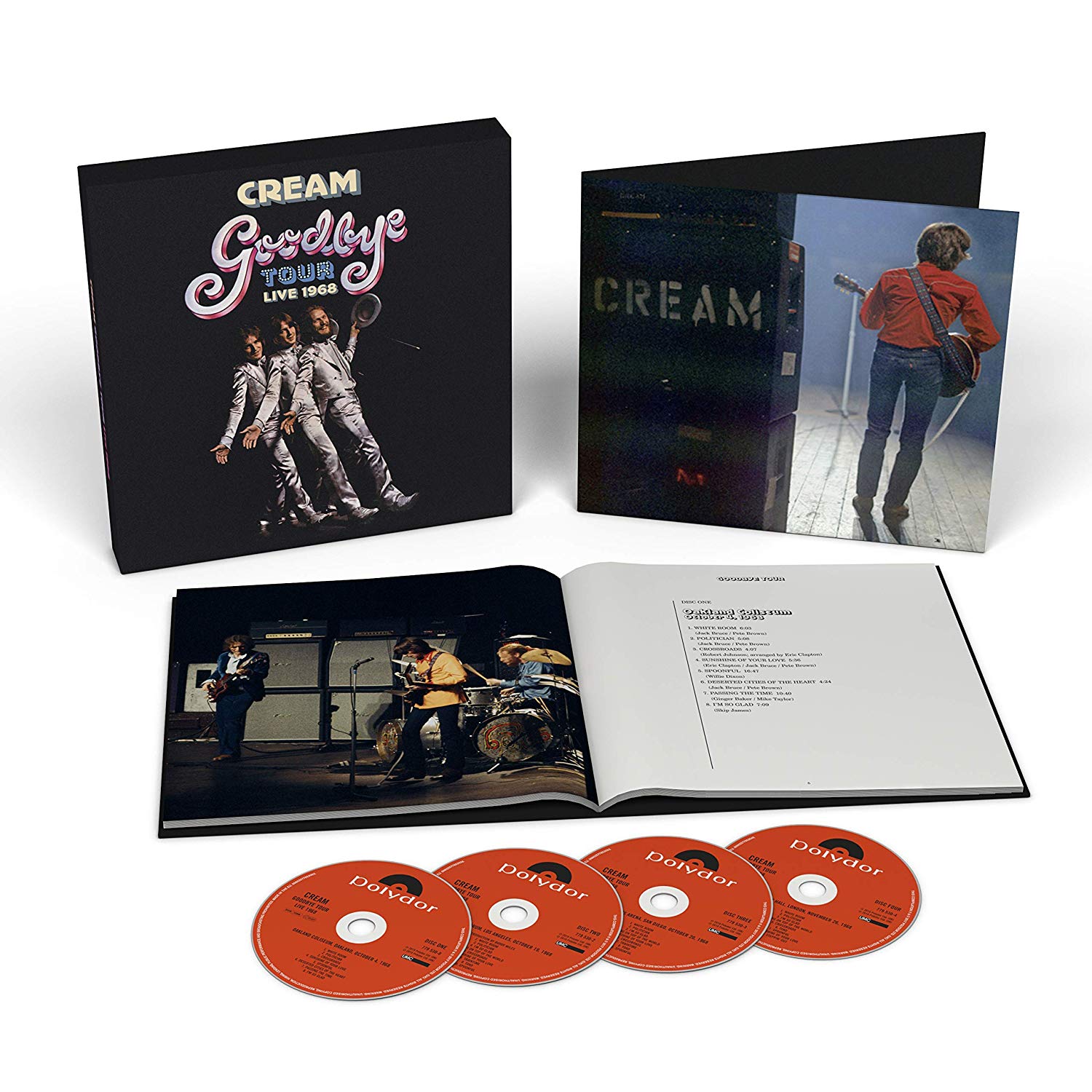 Goodbye, the 1969 album that commemorated Cream's demise, was something of a shabby affair. Goodbye Tour attempts to right the wrong by putting together four complete sets: three from America and the London show from November 26, 1968.
Derek and the Dominos—Layla & Other Assorted Love Songs: 50th Anniversary Deluxe Edition
The Clapton classic, originally released on November 9, 1970, has been expanded to a four-LP vinyl boxed set and a two-CD edition. The former includes bonus material not previously available on vinyl.
Dire Straits—Studio Albums 1978-1991
The band's complete studio output is available as a six-CD collection in a deluxe clamshell box. Each album includes a poster with the original sleeve artwork (including lyrics and credits). The set is also available as a newly re-cut eight-LP collection.
The Doors—Morrison Hotel 50th Anniversary Edition
For 1970's Morrison Hotel, the Doors largely decided to abandon the elaborations of The Soft Parade and return to basics. The new release stayed on familiar sonic turf: this was music the Doors could take to the stage without having to cart along a busload of extra players.
Roberta Flack—First Take
There's more to First Take than "The First Time Ever I Saw Your Face," which took the 1972 Grammy for Record of the Year. The expanded reissue aims to bring that to light, with additional demos, unreleased tracks and more.
Fleetwood Mac—1969 to 1974
The eight-CD boxed set includes remastered versions of all seven studio albums Fleetwood Mac recorded in those early years, several bonus tracks and an unreleased 1974 concert recorded just a few months before Lindsey Buckingham and Stevie Nicks joined the band. One of the seven albums, Then Play On, was also reissued separately, with four bonus tracks.
Rory Gallagher—The Best of Rory Gallagher
The late Irish guitarist is saluted on a new two-disc compilation that includes his previously unreleased collaboration with Jerry Lee Lewis on the Rolling Stones' "(I Can't Get No) Satisfaction."
Jerry Garcia—GarciaLive Vol. 15: May 21st, 1971 Keystone Korner
The latest entry in the ongoing series finds Garcia and keyboardist Merl Saunders in the middle of their first multi-night run at the San Francisco club. With the group's usual bassist John Kahn off doing another gig, and drummer Bill Vitt the only other player, it's a rare trio session for Garcia.
Steve Goodman—Live '69
The previously unissued live performance from the singer/songwriter features more than 60 minutes of covers and standards. The show predates Goodman's debut album and his authorship of the classic "City of New Orleans."
Related: What were the best reissues and boxed sets of 2019?
Grateful Dead—Workingman's Dead/American Beauty 50th Anniversary Deluxe Editions
The back-to-back 1970 releases marked the Dead's shift from psychedelic wanderers to a more song-oriented form of proto-Americana. Both hold up remarkably well, and now Rhino has bolstered the original LPs with live sets dating from early 1971, each populating two CDs.
Jimi Hendrix Experience—Live in Maui
Hendrix had no intention of releasing this July 1970 performance as an album, but five decades later, here it is. The new package attempts to salvage what existed: the two complete sets performed by the band, accompanied by a new documentary on Blu-ray.
Elton John—Jewel Box
The eight-CD box is described as an in-depth exploration of Elton John and Bernie Taupin's extensive catalog, with early rarities and deep cuts personally curated by Elton. The collection spans across 1965-2019 and includes an extensive number of previously unheard tracks.

The Kinks—Lola Versus Powerman and the Moneygoround, Pt. 1 Deluxe Box Set
The three CDs contain the original album newly remastered, singles (stereo and mono mixes), B-sides, alternate original mixes, new medleys with Ray and Dave Davies conversations, new Ray Davies remixes and original session outtakes, previously unreleased session and live tape audio, instrumental and acoustic versions, previously unreleased demos and BBC material.
John Lennon—Gimme Some Truth
The new collection, produced by Sean Ono Lennon and executive produced by Yoko Ono, brings together songs from all of Lennon's solo albums. It is available in multiple configurations.
Paul McCartney—Flaming Pie
A major hit upon its 1997 release, the album still sounds fresh more than two decades later. As is the custom these days, the reissue comes in several flavors, ranging from a basic two-CD rehash of the original to a multi-disc doorstop housing four vinyl LPs, five CDs and two DVDs.
Joni Mitchell—Archives – Vol. 1: The Early Years (1963–1967)
The five-disc box begins with Mitchell's earliest recordings, mostly traditional folk songs—already her gift is obvious. But it really takes off when she introduces original compositions like "Both Sides Now," "Chelsea Morning" and "The Circle Game."
New Riders of the Purple Sage—Bear's Sonic Journal
NRPS began as a country-infused offshoot of the Grateful Dead before forging their own identity. Their earliest, tentative outings, captured on tape by GD sound Svengali Owsley "Bear" Stanley, now lead off this fascinating five-disc box. A similar package from the same label chronicles the early days of Commander Cody and His Lost Planet Airmen, a band that often shared bills with the New Riders back in the day.
NRBQ—In*Frequencies
In*Frequencies collects 16 oddities, spanning the band's entire 50-plus-year run. There isn't really any rhyme or reason to the set—which means it isn't all that different from the Q's regular album releases—but there's plenty to savor.
Tom Petty—Wildflowers & All the Rest
The Super Deluxe Edition of Petty's solo masterpiece features 70 tracks, including nine unreleased songs and 34 unreleased versions, and is available on either five CDs or nine LPs. A regular Deluxe Edition chops down the total to four discs. 
Pink Floyd—Delicate Sound of Thunder
Alongside the classic 1988 live album and the restored full concert film, included in 2019's The Later Years boxed set, all editions feature a photo booklet, with the four-disc edition including a 40-page photo booklet, tour poster and postcards.
Robert Plant—Digging Deep: Subterranea
A companion piece to his podcast, the collection attempts to corral tracks from Plant's post-Led Zeppelin output. There are 30 tracks in all, three previously unreleased and the rest culled from the archive.
Iggy Pop—The Bowie Years
The seven-CD box features remastered versions of 1970s albums The Idiot and Lust for Life, the live album TV Eye and rare outtakes, alternate mixes and a 40-page book.
Elvis Presley—From Elvis in Nashville
Recorded live over the course of five days and nights in June 1970 (with an additional session on September 22), Elvis' performances formed the core of three of his most successful studio album releases from the 1970s.
Prince—Sign O' the Times
The Super Deluxe Edition includes all of the audio material that Prince officially released in 1987, as well as 45 previously unissued studio songs recorded between May 1979 and July 1987, and a complete live audio performance from a 1987 stop in the Netherlands. Also included is a brand-new DVD containing the complete, previously unreleased New Year's Eve benefit concert at Paisley Park.
Related: Prince insiders share the story behind Sign O' the Times
John Prine—Crooked Piece of Time: The Atlantic & Asylum Albums (1971-1980)
Much of the recently deceased Prine's most durable and beloved material—"Sam Stone," "Angel from Montgomery," "Illegal Smile," etc.—is found within this package, but one of the selling points of the collection is that it amplifies the value of tracks hidden deep within these early recordings.
Lou Reed—New York Deluxe Edition
The remastered three-disc set showcases unreleased early versions of several album tracks from the Lou Reed Archive plus the non-LP track "The Room" and live versions of "Sweet Jane" and "Walk on the Wild Side." This set also includes "The New York Album," a concert video that was originally released in 1990
The Rolling Stones—Goats Head Soup
When it was released in 1973, critical reaction to Goats Head Soup was decidedly mixed. Recorded in Jamaica, it includes a few classics ("Angie"), but much of it was less than stellar. The reissue includes a live show from 1973 that may make the purchase worthwhile for hardcore fans. Also out this year was Steel Wheels Live, taken from the band's 1989 American tour.
Related: Our Album Rewind of Goats Head Soup
Rush—Permanent Waves 40th Anniversary Edition
The Super Deluxe Edition of the trio's seventh album features two CDs, three 180-gram audiophile LPs and a 40-page hardcover book filled with reimagined artwork by original album designer Hugh Syme, unreleased photos from the band's archive and an exclusive 12,000-word essay.
Related: Our Album Rewind of Permanent Waves
Nancy Sinatra—Start Walkin' 1965-1976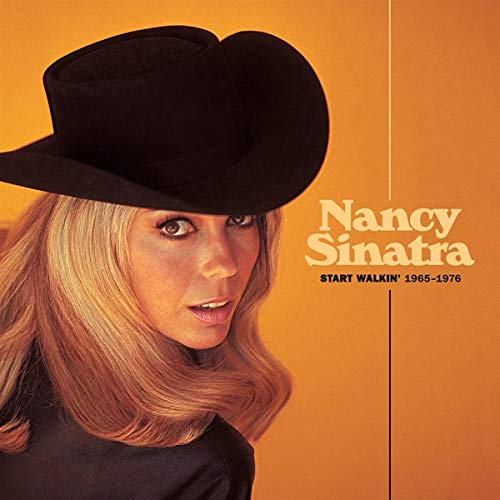 Start Walkin' surveys Sinatra's most prolific period of 1965-1976, including her collaborations with Lee Hazlewood on 23 tracks. It's remastered from the original analog tapes.
The Staple Singers—Come Go With Me: The Stax Collection
The seven-disc package presents all of the group's studio albums released on Stax Records, spanning 1968-1974, and features the Staples' biggest hits, including "I'll Take You There," "Respect Yourself" and "If You're Ready (Come Go with Me)."
Cat Stevens—Tea for the Tillerman/Mona Bone Jakon
The two albums were originally released just seven months apart in 1970. The Super Deluxe Collector's Editions include previously unreleased songs, alongside other Stevens rarities. Both are also available in abbreviated versions.
John Stewart—Old Forgotten Altars: The 1960s Demos
The single-disc compilation includes demos of songs recorded by the Kingston Trio and for Stewart's classic California Bloodlines album. Among the tracks are the first known recording of "July, You're A Woman" and three duets with Buffy Ford Stewart.
Related: John Stewart's legacy
Richard and Linda Thompson—Hard Luck Stories 1972 to 1982
Britain's favorite folk-rock couple are honored in this eight-disc set. It contains 113 songs, of which 30 are previously unreleased. All the studio albums come with bonus tracks and there are 'Early Years' and live discs.
George Thorogood and the Destroyers—Live in Boston 1982: The Complete Concert
This reissue adds 12 previously unavailable live tracks, completing the entire performance. The album is released for the first time on vinyl, as a four-LP set, and is also released as a two-CD set, as well as digitally.
Neil Young—Homegrown/Return to Greendale/Archives II/After the Gold Rush
Young has been incredibly prolific as always. He has described the long-unreleased Homegrown as "the unheard bridge between Harvest and Comes a Time." Return to Greendale is the next installment in Young's Performance Series (#16) and features a concert (audio and on film) from the 2003 tour supporting the release of the Neil Young with Crazy Horse album Greendale. Neil Young Archives II: 1972-1976, a limited edition 10-CD box featuring albums from the 1970s, sold out quickly after it went on sale, but a second run has been announced. And finally there is a modestly expanded CD version of Young's beloved After the Gold Rush, with a vinyl version promised for next spring.
Frank Zappa—The Mothers 1970
The short-lived lineup included such notable members as Howard Kaylan and Mark Volman (Flo & Eddie), George Duke and Aynsley Dunbar. The four-CD box collects whatever unreleased music sat in the Zappa vault these past five decades. Also released this year was the self-explanatory Halloween 81, five full shows recorded in New York City with yet another new band.
[As an Amazon Associate, Best Classic Bands earns from qualifying purchases, via the links below.]

Latest posts by Best Classic Bands Staff
(see all)