Of all the ways that Top 40 radio has morphed over the years, perhaps the most unusual aspect is the sheer number of instrumental songs that used to be on playlists and no longer are today. As a rock and pop art form, the instrumental is a thing of the past. And that's a shame.
For those of us who enjoyed listening to Top 40 in the 1960s on our transistor radios, there were plenty of instrumentals that were among each year's biggest hits, and really cool tunes. Here's a look at 10 favorites.
10) "Music To Watch Girls By" by The Bob Crewe Generation – This wasn't just a terrific song… what a great title! Though it was released in December 1966, to me it always evoked girls walking down the boardwalk in white bikinis on a hot summer day. Still does. The song peaked at only #15. Bonus points: Crewe was a hugely successful producer and songwriter (with Bob Gaudio) whose credits include such Four Seasons hits as "Big Girls Don't Cry," "Walk Like A Man" and "Rag Doll."
9) "The Horse" by Cliff Nobles and Co. – OK, this one is crazy. In 1968, singer Nobles released a single called "Love Is All Right." Its B-side, "The Horse," was actually the instrumental version of the A-side. "The Horse" somehow gallops onto radio playlists, going all the way to #2. And since singer Nobles isn't even on the song, it's really just "and Co."
8) "Soulful Strut" by Young-Holt Unlimited – Another 1968 hit, peaking at #3 by former members of the Ramsey Lewis Trio. Bonus points: The latter's "The In Crowd" could've easily made this list.
7) "Theme From A Summer Place" by Percy Faith – I'm not old enough to have enjoyed this when it was released in 1959. But I sure came to appreciate it over the years and still do in all its schmaltziness. It was #1 for a stunning nine weeks in 1960 and earned the bandleader a Grammy Award for Record of the Year. Bonus points: The song has been used in numerous movies including an all-time favorite, National Lampoon's Animal House.
6) "Cast Your Fate To The Wind" by Sounds Orchestral – With a tip of the cap to Vince Guaraldi who recorded it in 1963, this version is the one I know, a #10 hit in 1965.
5) "Grazing In The Grass" by Hugh Masekela – What a cool song! Masekela's trumpet! And a well-deserved #1 hit in 1968. Bonus points: A year later, the Friends of Distinction had a #3 hit with amazing lyrics added by group member Harry Elston. Everybody: "I can dig it, he can dig it, she can dig it, we can dig it…"
4) "Green Onions" by Booker T. & the M.G.'s – You could have blown me over with an onion peel when I discovered while researching this piece that this came out in 1962. It was the Memphis-based group's first and highest-charting single, peaking at #3 on the Stax label. And, yes, keyboardist Booker T and guitarist Steve Cropper are still performing and recording.
3) "Hawaii Five-O" by The Ventures – Did you know that The Ventures are members of the Rock and Roll Hall of Fame? Or that they are the top-selling instrumental group of all-time? Despite those credentials, they only achieved four Top 15 singles including this #4 hit from 1968. The drums really drive the beat on this quick (1:54) tune that is always over before you know it. Bonus points: You do know what the Five-O stands for, right?
2) "Classical Gas" by Mason Williams – Click on the video and listen to how beautiful the guitar playing is. And that musicianship? None other than the L.A. studio musicians known as The Wrecking Crew (see our interview with its director here). This 1968 song peaked at #2 and was his only hit single. Bonus points: Williams' day job was as an Emmy Award-winning writer for the hit CBS-TV variety show The Smothers Brothers Comedy Hour (and later, briefly, for Saturday Night Live).
1) "Casino Royale" by Herb Alpert & The Tijuana Brass – This song was under-appreciated by radio programmers when it was released as part of Burt Bacharach's soundtrack to the (original) 1967 film. (The single topped out at #27 and was easily overshadowed by Dusty Springfield's "The Look Of Love" from the same album. The movie featured an all-star cast and bears little resemblance to the hit 2006 remake and most all other Bond films.) Alpert and the TJB were a ubiquitous presence on the '60s pop charts with more than a dozen Top 40 hits. Bonus points: In the 1967 movie, Woody Allen plays 007's bumbling nephew Jimmy Bond.
Related: 10 more great 1960's instrumental hits, including favorites from Quincy Jones, the Surfaris, and Al Hirt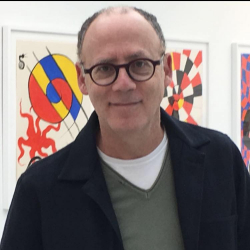 Latest posts by Greg Brodsky
(see all)