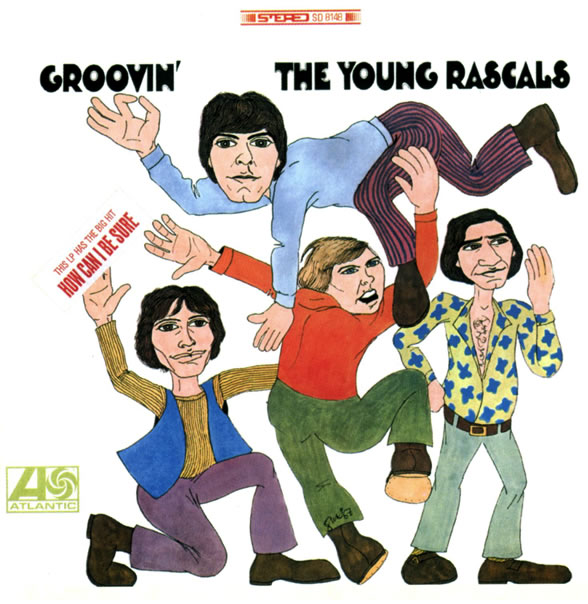 The New Jersey-born blue-eyed soul band – Eddie Brigati, Felix Cavaliere, Gene Cornish and Dino Danelli – tapped into the spirit of the upcoming summer of love to score their second U.S. chart-topper, which held the #1 slot for four non-consecutive weeks. (The song also reached #3 on the Soul singles chart.)
They had a number of other chart hits including two others – "Good Lovin" (1966) and "People Got to Be Free" (1968) – that also reached #1. In 1968 they also shortened their name to simply The Rascals. All told, they earned nine Top 20 singles between 1966-68.
"Groovin'" was a perfect song to lead into the "Summer of Love." It has a slow, laid back style and the lyric "Life would be ecstasy, you and me endlessly" was easily misunderstood to refer to a love triangle: "you and me and Leslie."
Related: See where "Groovin'" ranked among the top radio hits of 1967
The original line-up began to splinter when Brigati left in 1970 and Cornish followed in 1971; Cavaliere and Danelli carried on into 1972. The foursome were inducted into the Rock and Roll Hall of Fame in 1997 by one of their biggest longtime fans, Steven Van Zandt. Brigati and Cavaliere were inducted into the Songwriters Hall of Fame in 2009.
Related: 16 songs that'll make you feel groovy
The group reunited in 2012 for a unique series of theatrical concerts, The Rascals: Once Upon a Dream, directed and produced by Van Zandt. The biographical production premiered in December of that year with six shows at the Capitol Theatre in Port Chester, NY, followed the next year by a run on Broadway and an East Coast tour. Danelli died in 2022.
Cavaliere still actively tours as Felix Cavaliere's Rascals, often with Cornish. Tickets are available here and here.

Latest posts by Best Classic Bands Staff
(see all)