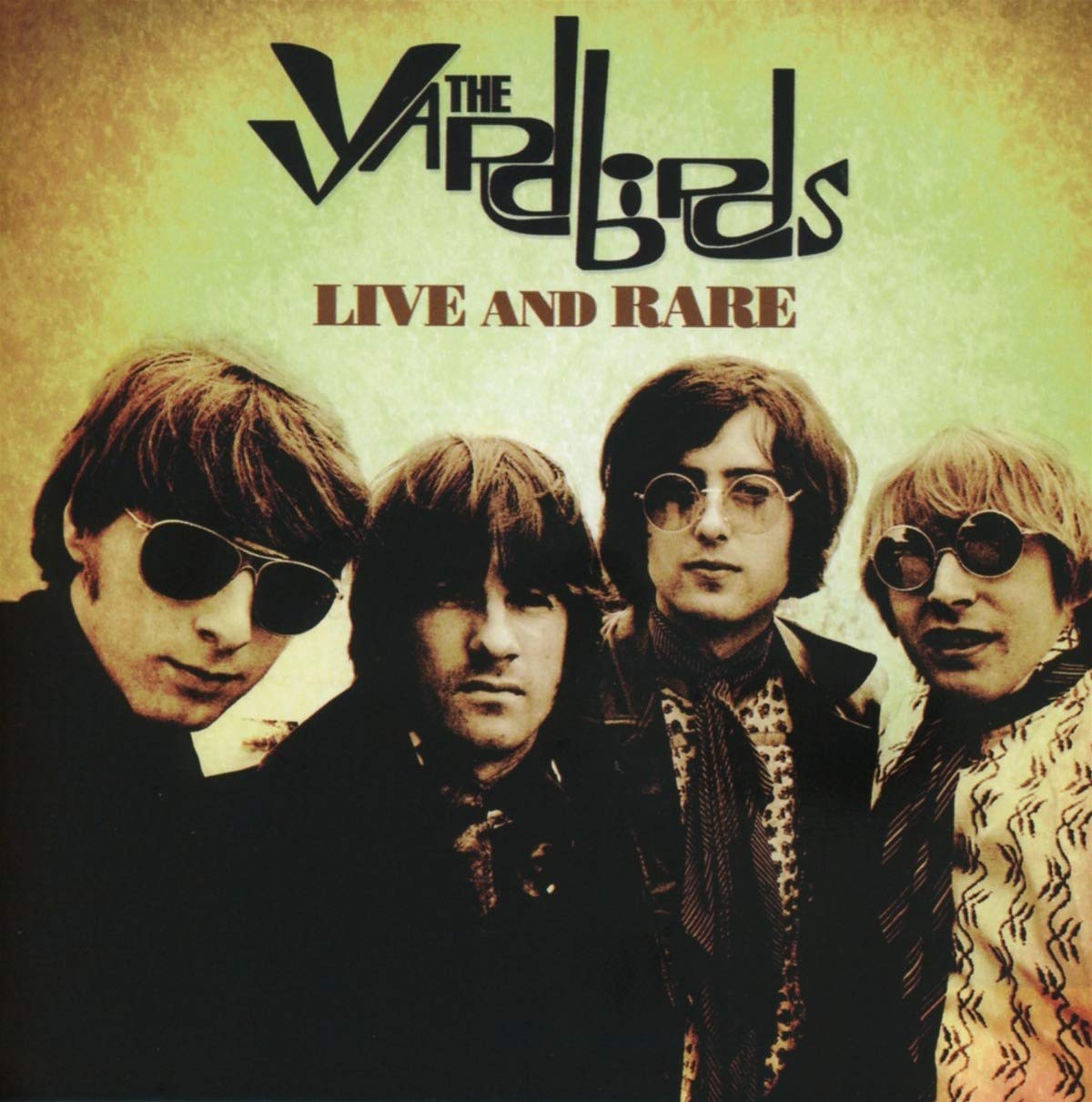 A new, limited edition Yardbirds boxed set, Live and Rare, was released March 29 by Repertoire Records. The 70-track collection features live performances from across Europe, rare studio cuts and 21 previously unissued BBC off-air recordings. The band's career from its blues beginnings to the psychedelic hard rock that lay the foundation for Led Zeppelin is charted across five discs.
Among the highlights are performances by Eric Clapton, Jeff Beck and Jimmy Page. Each disc is packaged in a deluxe mini-gatefold digipak and accompanied by a booklet featuring extensive liner notes by music journalist and critic Chris Welch. Along with four CDs, a region-free DVD is included, featuring 21 restored live performances taken from the sources held in the ITV, Radio Bremen, INA and BBC archives. The set also features an exclusive 36-page book with detailed liner notes, photographs and a new essay by Mike Stax (editor of Ugly Things magazine).
Listen to "Train Kept A-Rollin'" live from 1967

The disc-by-disc breakdown is as follows:

CD1: 1966 – Live & Rare
17 remastered tracks plus a booklet with liner notes by music journalist Chris Welch. Featuring live performances from French TV show Music Hall De France, the 1966 NME Poll Winners Concert plus rare studio cuts including radio commercials, singles and Keith Relf solo recordings.
CD2: 1967 – Live in Stockholm, Offenbach & Paris
The Yardbirds live in 1967, 19 remastered tracks plus a booklet with liner notes by Welch. Performances at Stockholm's famous Konerthuset and German TV show Beat! Beat! Beat!
CD3: Dazed and Confused: The Yardbirds in '68
10 remastered performances from the BBC and French TV archives. Includes booklet with liner notes by Welch. Includes performances by Jimmy Page on tracks such as "Dazed and Confused" and "White Summer," which would later be performed by Led Zeppelin.
CD4: Live At The BBC & Other Broadcasts 1964-1966
24 newly remastered tracks from the BBC and ITV, featuring early performances by Eric Clapton and Jeff Beck. Includes booklet with new liner notes by Welch. Remastered to enhance the listening quality of these rare tracks, which were not originally intended for commercial release.
DVD: Live & Rare – 1964-1968
21 restored performances taken from sources in the BBC, ITV, French and German TV archives. Showcasing the band's blues beginnings with Eric Clapton on "I Wish You Would," the psychedelic pop of "Shapes of Things" featuring Jeff Beck, to the hard rock roots of Led Zeppelin with a performance of "Dazed and Confused" with Jimmy Page. Includes booklet with new liner notes by Welch. Region-free DVD.
Related: Digging into the Yardbirds history

Latest posts by Best Classic Bands Staff
(see all)