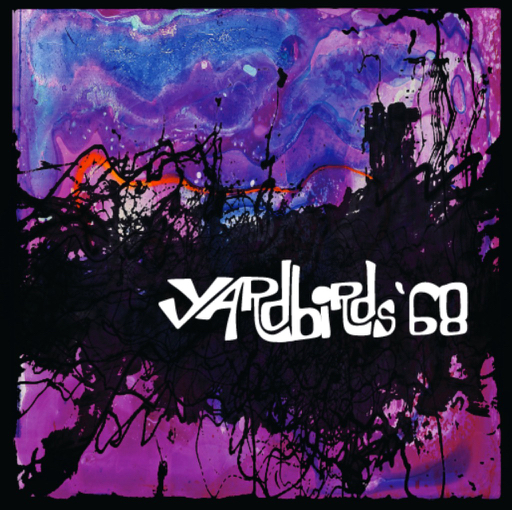 A new collection titled Yardbirds '68 will be released on Nov. 5 from Jimmy Page, who was The Yardbirds' guitarist at the time. Page produced the 18-track double album, which features remixed live recordings from New York's Anderson Theater in March 1968 alongside "studio sketches" recorded in the same era. The Yardbirds at that time, 1968, included Jim McCarty (drums), Chris Dreja (bass), Page (guitar) and Keith Relf (vocals).
"We thought this might be lost forever, but we've rediscovered it, remixed it. It's of great historical importance. We're delighted to see the release," said Page, McCarty and Dreja in a joint statement. (Relf died in 1976.)
Yardbirds '68 is available in three editions: CD, vinyl and signed deluxe edition.
Related: An overview of the Yardbirds' history
The basic CD package includes:
18 tracks on double CD or double vinyl
Sleeve notes from Jimmy Page, Chris Dreja and Jim McCarty
Booklet featuring photos by Chris Dreja and Jimmy Page
Mastered by John Davis
Produced by Jimmy Page
The deluxe box set edition is available with the record sleeve hand-signed by Dreja, McCarty and Page in a limited-edition release, bringing the signatures of the three core band members together officially for the very first time.
Vinyl Details
2 x heavyweight 180g LPs
1 x art book with liner notes from the Yardbirds
1 x double gatefold sleeve
1 x slipcase
Page has released a teaser clip of him working with Dreja and McCarty on the new release
Track Listing
LIVE AT ANDERSON THEATER
Train Kept A Rollin'
Mister You're A Better Man Than I
Heart Full of Soul
Dazed And Confused
My Baby
Over Under Sideways Down
Drinking Muddy Water
Shapes of Things
White Summer
I'm A Man (contains Moanin' And Sobbin')
STUDIO SKETCHES
Avron Knows
Spanish Blood
Knowing That I'm Losing You (Tangerine)
Taking A Hold On Me
Drinking Muddy Water (Version Two)
My Baby
Avron's Eyes
Spanish Blood (Instrumental)
Astute fans will note that an album titled Live Yardbirds, featuring nine tracks recorded at the Anderson Theater, was released in 1971, with a slightly different track listing and overdubbed crowd sounds (allegedly taken from a bullfight). The song that became "Dazed and Confused" when recorded by Page with Led Zeppelin was titled "I'm Confused" on the original Yardbirds release, and the new release adds the hit "Heart Full of Soul" to the track list–the song appeared on the original but was unlisted on the album.
The 1971 album was rejected for release by the then-defunct Yardbirds but Epic Records released it anyway to cash in on Led Zeppelin's growing fame. When Page threatened legal action, the label withdrew it. It was then released again in 1976, Page threatened to sue again, and one last time it was withdrawn. The tapes were returned to Page in the 1980s. Bootleg versions of the concert have long circulated, despite the official withdrawals.
Watch the Yardbirds perform "Train kept A-Rollin'" in 1968

Latest posts by Best Classic Bands Staff
(see all)