In November 2020, Wolfgang Van Halen shared a touching video for "Distance," a tribute to his father Eddie Van Halen, who died at age 65 on Oct. 6, 2020. The song was the first release from his new solo album, in which he's billed as Mammoth WVH. The musician, who turned 30 on March 16, 2021, plays every instrument and reveals a beautiful singing voice. On April 23, he shared the fifth song, "Feel," from the album, which arrived June 11 via Explorer1 Music Group/EX1 Records.
His band have been selected as the opening act for Guns N' Roses' 2021 tour. (Tickets are available here and here.
Watch the clip for "Distance," which features various family home movies – plus the songs, "You're to Blame," "Don't Back Down" and "Think It Over" – below.
The uptempo rock song, "Feel," arrived with a lyric video.
Wolfgang had been preparing to release music for some time. That plan was altered when his father told him his cancer had returned. Wolfgang decided to put everything on hold to be with his guitar legend father through his battle.
"As my pop continued to struggle with various health issues, I was imagining what my life would be like without him and how terribly I'd miss him. While the song is incredibly personal, I think anyone can relate to the idea of having a profound loss in their life," Wolfgang explains in the original Nov. 16 announcement.
Wolfgang joined the Van Halen lineup as a teenager in 2006, replacing Michael Anthony on bass guitar.
"Distance" is an open letter to his father – one Wolfgang was fortunate to play for his dad and would become a favorite of Eddie's – declaring "no matter what the distance is, I will be with you." The video for the song is created from a collection of family home movies through the years, including Wolfgang's mother, Valerie Bertineli. The video ends with a touching voicemail left from Eddie to his son.
Watch the video for "Distance"
Says Wolfgang, "I never intended 'Distance' to be the very first piece of music people would hear from me, but I also thought my father would be here to celebrate its release. This is for him. I love and miss you, Pop." The song was not originally intended to be on the debut album, but has been added as a bonus track. It reached #1 on the Active Rock chart.
Watch Wolfgang and his band perform the song on Jimmy Kimmel Live on Feb. 11
Related: When Eddie, Valerie and Wolfgang won the internet with family pics
Eddie Van Halen was very supportive of the Mr. Holland's Opus Foundation via numerous donations throughout his lifetime. Following in his father's footsteps in yet another way, Wolfgang is donating his portion of all proceeds from "Distance" to the foundation.
Watch the video for "Don't Back Down" featuring multiple Wolfgangs
Mammoth WVH Track Listing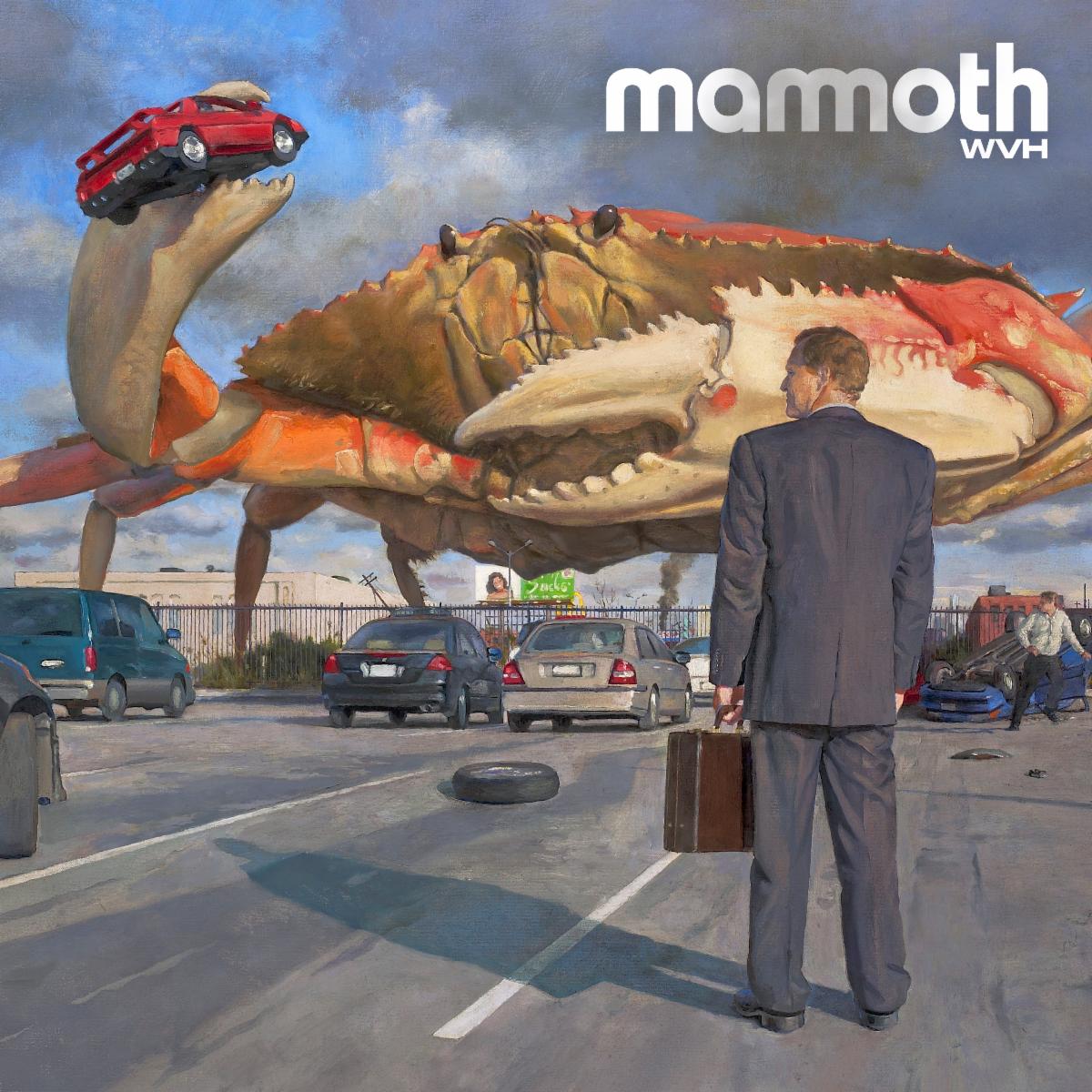 Mr. Ed
Horribly Right
Epiphany
Don't Back Down
Resolve
You'll Be The One
Mammoth
Circles
The Big Picture
Think It Over
You're To Blame
Feel
Stone
Distance (Bonus Track)
Listen to "Think It Over"
On the day of the album's announcement, he shared the track "You're to Blame."

Latest posts by Best Classic Bands Staff
(see all)