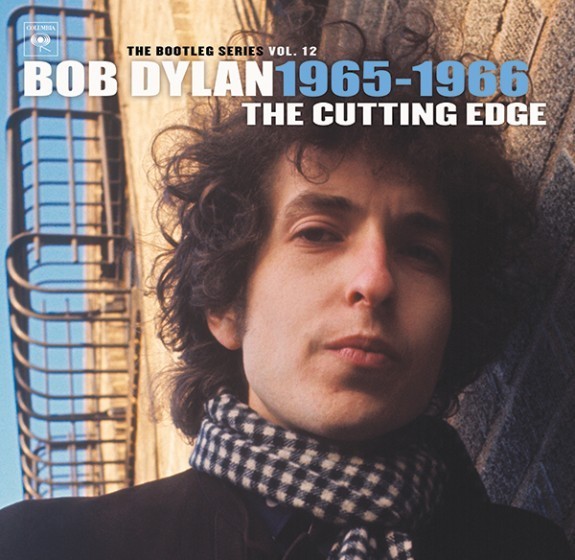 We've been telling Best Classic Bands readers that we choose what Contests to offer based on one criteria: what would we want to win.
BCB readers have already won tremendous music from The Beatles, Bruce Springsteen, the Stones, The Who and many others. Now is your chance to win the new 6-CD deluxe edition of Columbia/Legacy Recordings' Bob Dylan The Bootleg Series Vol. 12: The Cutting Edge 1965-1966.
When we reviewed it earlier this month, we described this period of music as "arguably the most influential of his career" and "an unprecedented body of music that altered the face of rock'n'roll in ways that are still being felt a half-century later."
Whew! So, basically you need to own this incredible collection. The material covers the Dylan albums Bringing It All Back Home, Highway 61 Revisited and Blonde On Blonde "recorded and released in a flurry of artistic brilliance over a mere 14 months in 1965 and '66."
The 6-CD set offers a bonanza of never-before-heard songs, outtakes, rehearsal tracks and alternate versions from the making of those three albums. Included are such Dylan treasures as "It's All Over Now, Baby Blue," "Subterranean Homesick Blues," "Mr. Tambourine Man" and "Positively 4th Street." One disc features 20 versions of "Like A Rolling Stone" as you hear the song evolve into the masterpiece it became. A complete track listing is available here.
Don't just take our word for it… check this out!
The set includes an annotated book featuring hundreds of rare photographs and essays penned especially for the collection.
So what are you waiting for? Enter our contest. And why not order Bob Dylan The Bootleg Series Vol. 12: The Cutting Edge 1965-1966 as a holiday gift for a friend?
No purchase necessary. Deadline for entries is 11:45PM Eastern time on November 26, 2015. For complete Best Classic Bands contest rules, click here.
[wcc_contest id=11016]

Latest posts by Best Classic Bands Staff
(see all)